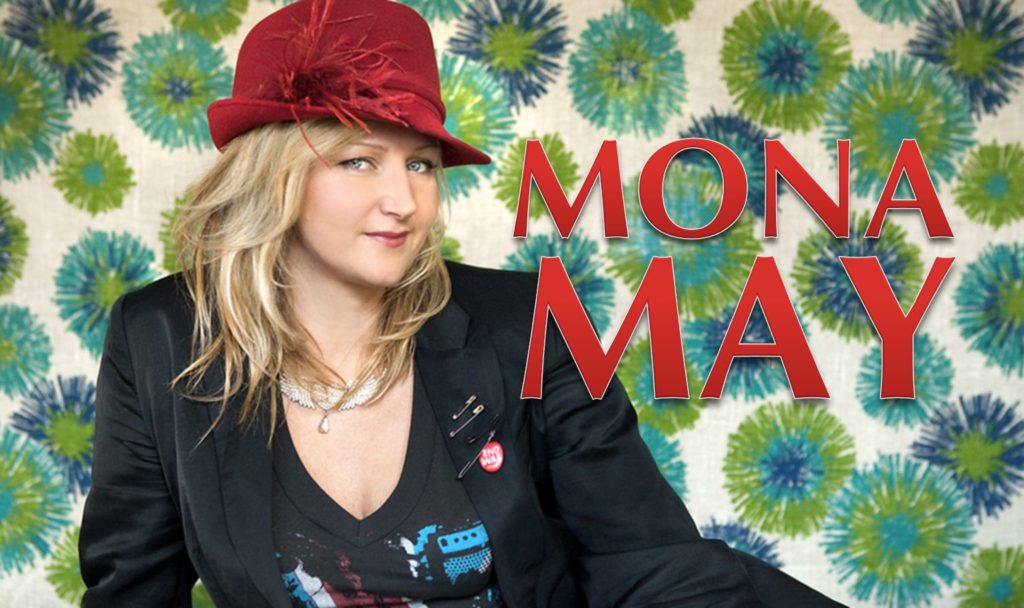 Creating a Life in Costume Design  
Mona May is a costume designer for movies and television who travels the world for her career while her costumes have become iconic. I was fortunate to reach her on a short break between two film projects happening on different continents. While getting her start as a costume designer in the film "Clueless" as her first major project she was able to secure her future work by creating iconic outfits that are still copied two decades later. She has a storied career working with celebrities like Adam Sandler, Drew Barrymore, Nicole Kidman, Emma Stone, Jennifer Aniston, Eva Mendez, Nicolas Cage, Eddie Murphy, Demi Moore, Anna Farris, Will Ferrell and many more.
It was a great talking about what it takes to make it as a costume designer in the entertainment business and interesting to find out that it's not all glamour and red carpet events. We talked about her mentoring people looking to get in to her field and how many of them find out that it can be more work than glamour. She uses her own experiences to help make sure others don't make the same mistakes she did.
Like I said to Mona in the interview…..you know you "made it" when they take your design ideas and turn them in to Halloween costumes. She has definitely "made it" and I can't wait to see her latest work.
Connect with Mona May on social media:
About Mona May
Mona May exploded onto the scene with the release of CLUELESS, a film that raised the status of fashion in film.  The New York Times, Vogue Magazine, and Women's Wear Daily proclaimed CLUELESS & "the fashion movie of the year" and introduced a bold new Costume Designer to the world
 Capturing the rich-girl prep style with plaid skirts, knee-high socks, platform Mary Janes and feather-trim coats, Cher's (Alicia Silverstone) more than 60 costume changes were fresh, new and unusual, and created a vibrant style to emulate for a generation of girls learning how to dress.
May's trademark joie de vivre is clearly evident in her work, and it injects bold, sexy confidence into her designs.  She is a master at designing costumes that flatter her actors' body types, while simultaneously hitting pitch-perfect visual notes for the character they are portraying. 
May's dedication to the art of creating characters with fabric, textures, and color goes far beyond simply dressing the actors. It is an art that spans genres, time periods, and even media – ranging from live-action to CGI to classic cel animation – and creating a costume that moves believably from the real world to a virtual world is an intricate process.
​For STUART LITTLE 2, designing an entire wardrobe for a 4″ digital mouse meant working closely with the visual effects team at Sony Imageworks to balance May's creative vision with that of director Rob Minkoff.  The process starts with a sketch, before going to a virtual tailor, followed by a texture mapper and finally the lighting designer.  Every detail, from the textures and patterns on the fabrics to the scale and placement of trims and buttons, are executed to May's exact specifications.
There are times, however, when a director must rely on a designer's ingenuity for a character's technical effects. While filming THE HAUNTED MANSION, Mona created a "glow" that could be photographed in both live-action and CG.  She experimented with a paint process using Scotchlite powder applied to fabric, allowing the ghost costumes to glow as if the actors were lit from within, and saving the production from using expensive CG effects. The film also allowed her to demonstrate her exquisite tailoring and eye for detail, evidenced by the extraordinary costumes for stars Eddie Murphy, Terrance Stamp, and Wally Shawn.
In the film ENCHANTED, Susan Sarandon's evil Queen Narissa required a technically-challenging costume requiring a seamless transition from 2D-animation (cartoon character) to live-action (human actor) to a computer-generated rendering that morphs into a CGI dragon while retaining remnants of the original costume. For the costume, May designed a reptilian leather corset and skirt with a cape fashioned to look like wings, and during Narissa's dragon metamorphosis, the skirt's layers wrapped around like a tail and the crown transformed into horns.
Aside from movie work, May is always inspired to share her passion, originality and technical experience with the future designers at OTIS Parsons, FIDM and Pasadena Art Center, where she is a frequent lecturer.
Born in India to European parents, May was raised in Warsaw, and later Berlin. She studied fashion in Europe, New York and Los Angeles, experiencing a global education that gave her the unique point of view she brings to her work.
SUBSCRIBE
You can subscribe to The Travel Wins Podcast on Apple Podcasts, SoundCloud, YouTube, iHeart Radio, Stitcher, Google Podcasts, Spreaker, Podnews, Castbox,  Pocket Casts, Radio Public, and Amazon.
The Travel Wins intro song by Allison Johnson and Steve Stevens
Website Design by Stack Host
#monamay #costume #designer