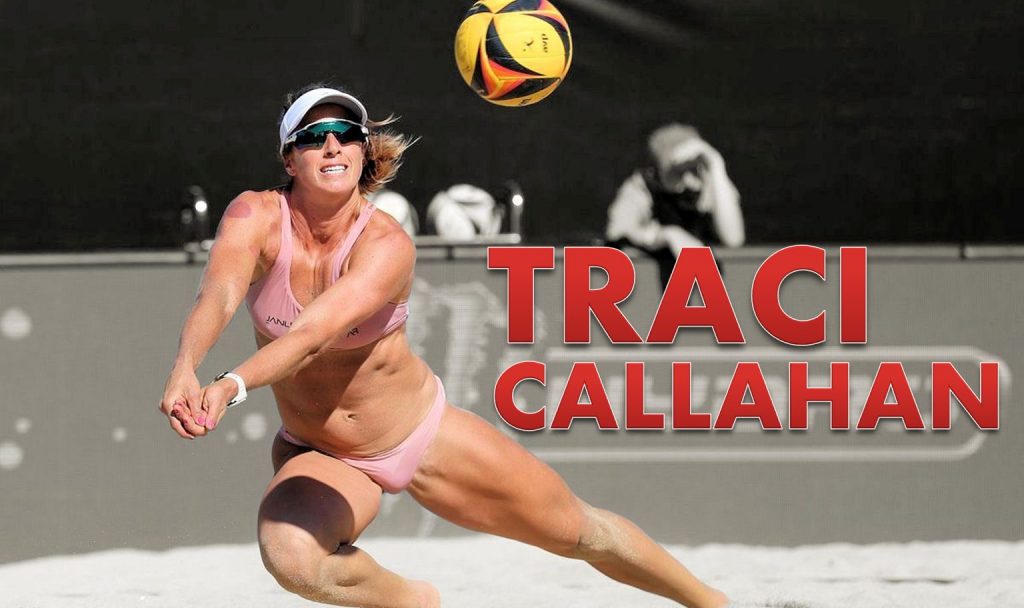 What does it take to elevate your beach volleyball game?
Traci Callahan is my guest today and she is making a comeback to the highest levels of beach volleyball. My interview with Traci took some wild turns as she discussed her career as a professional beach volleyball player. She spoke about her struggles with bulimia in college and the need to switch schools even after a successful freshman year. She then started her professional beach volleyball career and had some success but not what she was hoping for. It's rare to have a professional athlete speak so openly about her struggles with weight loss, sexual assault and self doubt. After moving around a bit and even switching careers her husband, Matt, encouraged her to give beach volleyball another try and give it everything she's got.
She has learned to elevate her game and have gratitude for the people in her life. She is continuing to share her story and work ethic with local high school players as well as writing a book on how to get recruited for younger players.
Connect with Traci Callahan on social media:
SUBSCRIBE
You can subscribe to The Travel Wins Podcast on Apple Podcasts, SoundCloud, YouTube, iHeart Radio, Stitcher, Google Podcasts, Spreaker, Podnews, Castbox,  Pocket Casts, Radio Public, and Amazon.
ABOUT TRACI
Beach Bits:
Callahan was featured in the January 16, 2006 edition of Sports Illustrated's Faces in the Crowd after earning NCAA Division II Freshman of the Year honors.
Callahan won a made-for-CBS "Best of the Beach" event for collegians with Jane Chafeh in May, 2011.
2019: Callahan played in all eight AVP tournaments with three different partners. She began the year alongside Maria Clara Salgado, with a best of seventh. She played in one qualifier with Tory Paranagua, then joined forces with Carly Wopat for the final four events of the year. The pair played in the main draw each time, and advanced from the qualifier three times.
2016: Callahan and Aurora Davis played in one AVP tournament, advancing from the qualifier and finishing in 13th place.
2015: Callahan played in just one AVP event, placing ninth with Tealle Hunkus.
2014: Callahan formed a partnership with Emily Stockman, and the pair competed in five AVP tournaments. In their first outing, they advanced from the qualifier to finish in fifth place.
2013: Callahan played three AVP events with Ali McColloch, advancing from the qualifier once. She then played once with Kendra VanZwieten, and the pair advanced from the qualifier and finished 13th.
2012: Callahan played two AVP tournaments with Erin Gray, with a best of ninth. She also played in four NORCECA events, winning in Saint Lucia with Kathryn Piening. In that tournament the duo went 5-0 in matches and lost just one set despite having never played, or practiced, together previously, 
2011: Callahan played in one AVP event, losing in the qualifier with partner Tanya White.
College: Callahan began her collegiate career at Cal State San Bernardino, where she was selected as the AVCA Division II National Freshman of the Year. She then transferred to Concordia University Irvine, where she played three seasons of indoor volleyball. She tallied 1,106 kills and left the school ranked fourth all-time, and had 1,130 digs, which was fifth all time. Callahan was a three-time NAIA All-American, and the Eagles compiled a 92-17 record during her three seasons, including a national championship runner-up season in 2008. Callahan was coached by Paula Weishoff, a three-time Olympian and an assistant coach for the USA Women's National Team which won a silver medal in the 2012 London Olympic Games.
Personal: Formerly Traci Weamer, she married Matthew Callahan. She owns and operates a yoga club specifically created for women 12 to 18 years old.
Provided by http://www.bvbinfo.com/player.asp?ID=11223