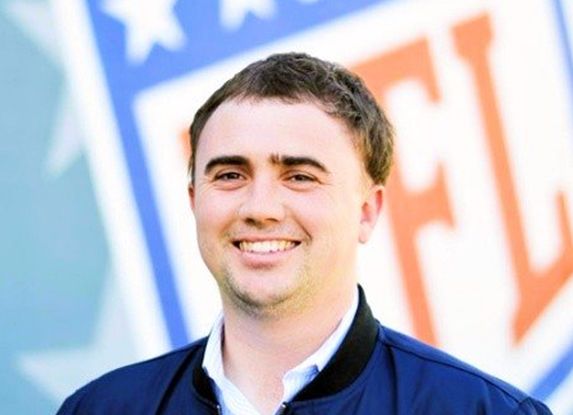 How much traveling is involved working for the NFL?
My guest on today's podcast is with Andrew Howard. Andrew is the Communications Manager at National Football League (NFL). He has worked for the NFL for the past 8 years moving his way up the ladder with dedication and hard work. Andrew travels as on-location NFL Network PR representative at Thursday Night Football games, Super Bowl, NFL Scouting Combine, NFL Draft and other NFL events. Getting to travel with the NFL has allowed him to visit various cities including Indianapolis, New York City, Dallas, upcoming Nashville for the 2019 Draft and other various states/cities for Super Bowls and Thursday Night games.
"Most of my travel happens during the non-playing season including the Super Bowl, scouting combine and the draft"
Andrew also gave some great insight on how he was successful in pursuing a job in the sports industry and being flexible in his occupational goals.
I very much appreciate Andrew giving me some time to chat and he shared his views on "seeing the sights" while on work trips.
Connect with Andrew Howard:
LinkedIn
SUBSCRIBE
You can subscribe to The Travel Wins Podcast on Apple Podcasts, SoundCloud, YouTube, iHeart Radio, Stitcher, Google Podcasts, Spreaker, Podnews, Castbox, Overcast, Breaker, Pocket Casts, Radio Public, and Spotify.