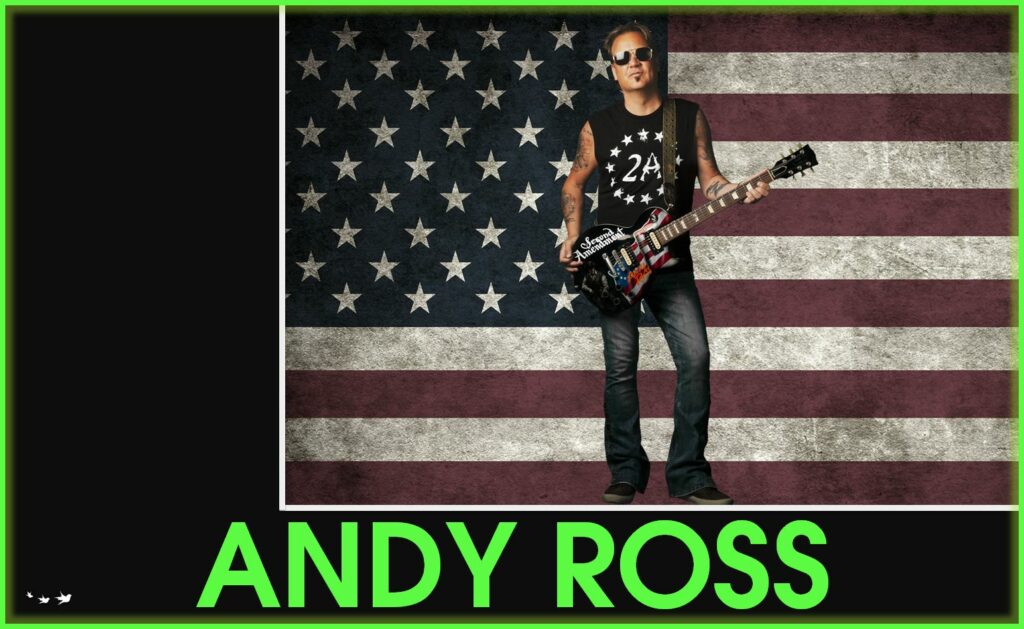 Andy Ross, the quintessential American Rebel who possesses a remarkable knack for being in precisely the right place at the right time, both in his business ventures and music career. With an insatiable drive for success, Andy effortlessly narrates his journey of establishing a riveting bow hunting television show and crafting an emotionally charged patriotic anthem, skillfully transforming them into influential brands. His unwavering determination propelled him to propel these brands to soaring heights, eventually culminating in their public listing on the stock market. Through these awe-inspiring anecdotes, Andy eloquently expresses the magnitude of his global travels, immersing himself in diverse cultures and captivating conversations that have shaped his entrepreneurial spirit.
Despite his frenzied schedule, Andy remains an avid explorer, embodying a trait commonly observed among dedicated business travelers. While juggling multiple responsibilities as a CEO, he exhibits an unyielding commitment to experiencing the local wonders of each destination he visits. From immersive sightseeing ventures to authentic cultural encounters, Andy ardently embraces the vibrant tapestry of each location he encounters. To keep up with his thrilling escapades, it is highly recommended to follow his dynamic presence on his flourishing and engaging social media platforms, where he chronicles his adventures and shares glimpses of his captivating journey.
Connect with Andy on his social media pages:
WEBSITE: https://andyross.com/
Instagram: https://www.instagram.com/andyrossrebel/
Facebook: https://www.facebook.com/AndyRossRebel/
YouTube: https://www.youtube.com/channel/UCG3zmEDZA5X7JJVyUMKXrLQ
Amazon: https://music.amazon.com/artists/B000SZFDUE/andy-ross?marketplaceId=ATVPDKIKX0DER&musicTerritory=US&ref=dm_sh_iCPLV6lvdlp2sJaJ0MjEQXBCj
Tik Tok: https://www.tiktok.com/@andyrossrebel
Spotify: https://open.spotify.com/artist/4Hk8ZG3liLTTRQdboaOpDi?si=obWn3ZIRQUKkVmwx59FeEw&nd=1
ABOUT Andy Ross
CEO & FOUNDER OF AMERICAN REBEL
A publicly-traded company (NASDAQ:AREB)
SINGER-SONGWRITER
Playing live events and patriotic festivals – Music available on all digital platforms.
TV AND RADIO CONTRIBUTOR
Guest on financial media, conservative talk and music programming.
TV HOST – MAXIMUM ARCHERY WORLD TOUR
Bowhunted the world for 10 years on the Outdoor Channel, Sportsman Channel and Pursuit Network.
REALITY TV SHOW GUEST
History Channel's Counting Cars – "Rocked And Loaded", Danny aka "The Count" built Andy The 2nd Amendment Muscle Car.
AUTHOR AND PUBLIC SPEAKER
American Rebel – The Making of America's Patriotic Brand. We are in the beginning stages of writing and layout. More information is coming soon.
SUBSCRIBE
You can subscribe to The Travel Wins Podcast on Apple Podcasts, SoundCloud, YouTube, iHeart Radio, Stitcher, Google Podcasts, Spreaker, Podnews, Castbox,  Pocket Casts, Radio Public, and Amazon.
The Travel Wins intro song by Allison Johnson and Steve Stevens
Website Design by Stack Host