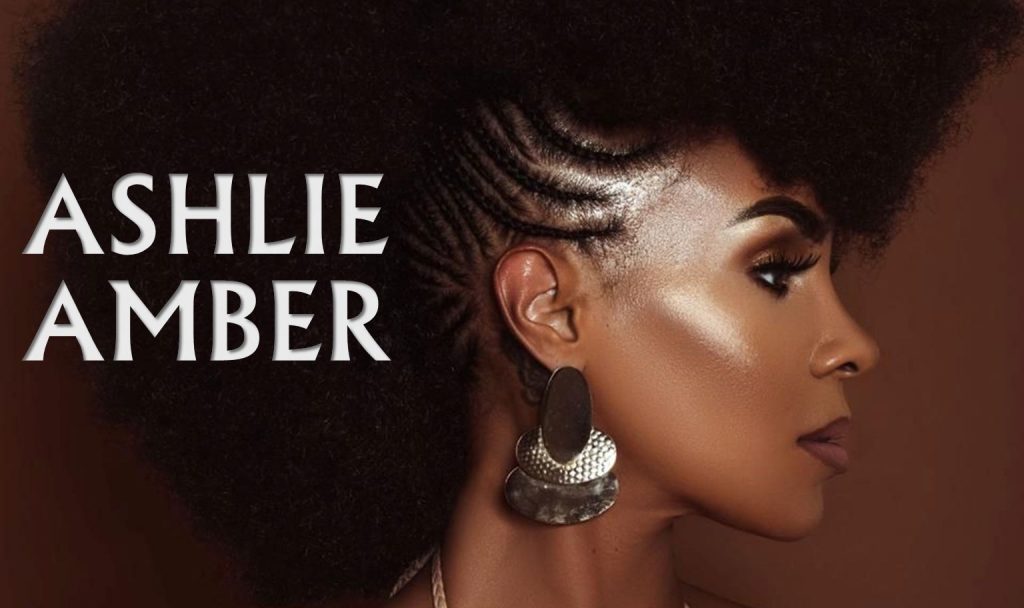 Will she be the first black female country singer with a #1 hit?
Ashlie Amber is a country vogue singer who is breaking out of the norms of country music. Ashlie is infusing her own brand of country, pop and R&B into her new music. She spent years working on cruise ships as a headliner for various ship lines after being on the singing show American Idol. We spoke about her days traveling the world to different countries and how she handled being away from friends and family for long periods. She shares a great story how she met her manager reaffirming the idea that you never know who you will meet and what impact they will have on your life.
She has a new song being released this week, Those Nights, so she is excited to share the song and start touring as soon as possible. The lockdown affected her ability to earn income, like so many of us, but it also gave her time to reflect and focus where she wants to go with her career.
Make sure to follow Ashlie on her social media pages to stay up with her upcoming tour dates and new music.
If you like the podcast, I would love it if you left me a review! Also, feel free to contact me directly via DM regarding this episode or anything in the podcast that may have related to you.
Connect with Ashlie Amber on social media:
SUBSCRIBE
You can subscribe to The Travel Wins Podcast on Apple Podcasts, SoundCloud, YouTube, iHeart Radio, Stitcher, Google Podcasts, Spreaker, Podnews, Castbox,  Pocket Casts, Radio Public, and Amazon.
The Travel Wins intro song by Allison Kotzbach and Steve Stevens
Website Design – Stack Host
ABOUT Ashlie Amber
Starting off with becoming a part of the esteemed Actors' Equity Association, she started performing full time all over the world for the past decade including landing TV airtime on the 2012 Season of American Idol as well as being nominated for multiple Henry Awards and played leading roles in renown musicals such as The Color Purple, Avenue Q, Pippin, and RENT. 
 With that being only the beginning, Ashlie Amber wanted more and set out to create her very own headliner show with a breath taking tribute and celebration of vocal legend Whitney Houston entitled, "I Will Always Love You." Her show grew to be one of the best acts in international waters landing her a residency onboard one of the worlds #1 acclaimed cruise lines and ships. The Celebrity Edge, a $1.2B vessel touring Europe and the Caribbean.  
With such a unique approach to the show and with her outstanding vocals and ratings, Ashlie Amber was noticed and invited to work on her own solo material. She is currently collaborating with Grammy and Emmy award winner, Jamie Tate, to create her very first album in the country genre. It is Ashlie Amber's belief rising to become one of the first Black Female Country Stars to have top 40 successes and beyond. It will help pave the way for a new generation of music, open minded thinking and a new outlook on music today. 
 With Ashlie Amber having just released her very first single on Spotify and all other major music platforms, "Almost Love", she is quickly rising to international recognition and she will be launching her first full length album later this year. Make sure and stay tuned to Ashlie Amber's endeavors this year and follow her at AshlieAmber.com, INSTAGRAM @ashlieamberofficial and TWITTER @ashlieamber for the most up to date information. With the sky being the limit, Ashlie Amber welcomes you on her journey and hopes to inspire you to take your life and personal journey into your own hands as she is, by breaking barriers, redefining labels, and looking at worldwide success as only the beginning.
#ashlieamber #countrysinger #countryvogue