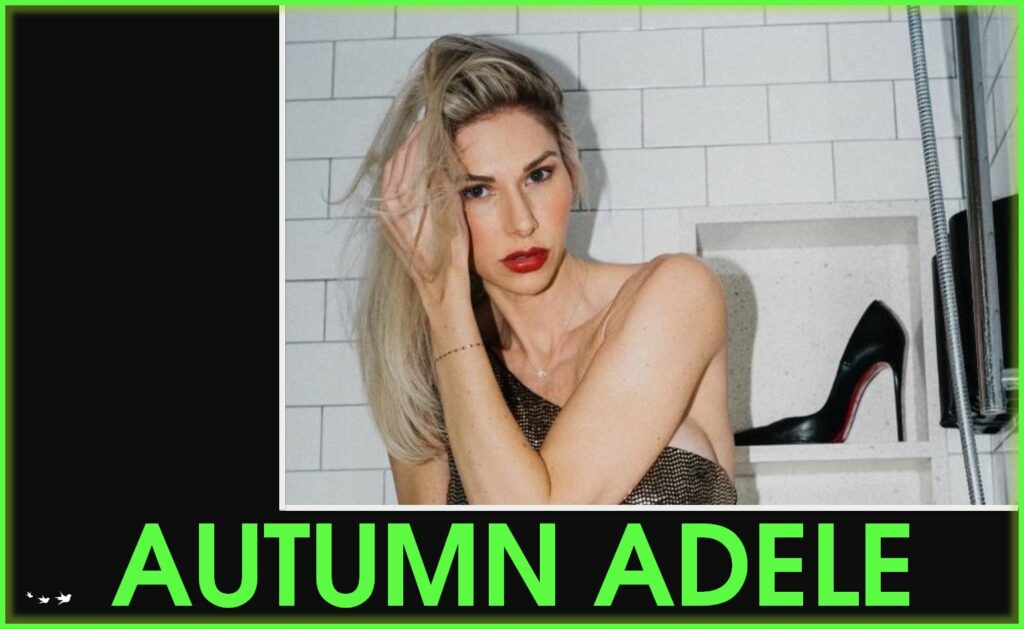 Autumn Adele, an incredibly versatile and inspiring individual, resides in the vibrant city of Los Angeles. Renowned as an author, podcast host, mental health advocate, model, actress, and a true beacon of positivity, she has carved a significant place for herself in the world. My recent interview with Autumn marked our second encounter, and it was truly delightful to catch up with her, especially since she embarked on her own podcast journey, appropriately named "Pretty Badass." It's remarkable to witness her transformation from writing "Pretty Depressed" to launching her captivating show, where she engages with remarkable individuals who willingly share their secrets. Through these conversations, Autumn's show serves as a conduit for connecting with badass people who have encountered various forms of trauma, engaging in discussions about their personal growth and the path to becoming better versions of themselves.
One eagerly anticipated project on Autumn's horizon is her upcoming book, which delves into her personal experiences in the enchanting city of Paris. I eagerly anticipate immersing myself in her written words and, hopefully, experiencing the audio version of her captivating stories about the resplendent French capital. I am sincerely grateful for the ample time Autumn dedicated to our conversation, during which we delved into the depths of her passions and aspirations. With utmost enthusiasm, I encourage everyone to explore her podcast, indulge in her literary works, and become avid fans of this remarkable individual who continues to make a profound impact in the world.
Connect with Autumn on social media:
ABOUT Autumn
Autumn shares her feelings and what was happening in her life at the time she decided to write her new book "Pretty Depressed" and how she is striving to get better herself while helping others by sharing her story. With many countries locking down over the past year she was able to travel within the United States during the lockdown which helped her keep her balance.
While suffering from mental illness and substance abuse in her 20s, Autumn obtained a marketing degree from Florida State University, moved to LA, modeled for Playboy, Mens Health Magazine, Levi's and Chevy and starred on Food Network's Ultimate Recipe Showdown. In her 30s, Autumn found a treatment plan that worked for her, built a social following around her mental health advocacy and began writing her first book while maintaining a successful career in biotech & stem cell research. She also recently scored an acting role opposite Luke Wilson in the film 'The Swing of Things' a movie released in the summer of 2020.
SUBSCRIBE
You can subscribe to The Travel Wins Podcast on Apple Podcasts, SoundCloud, YouTube, iHeart Radio, Stitcher, Google Podcasts, Spreaker, Podnews, Castbox,  Pocket Casts, Radio Public, and Amazon.
The Travel Wins intro song by Allison Johnson and Steve Stevens
Website Design by Stack Host