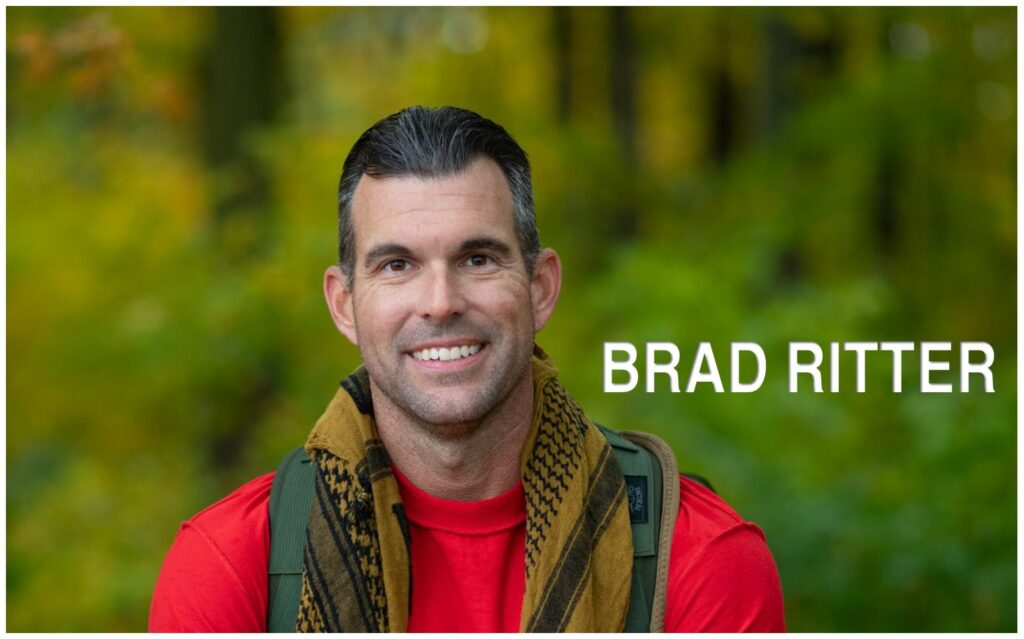 Brad Ritter is an entrepreneur, starting his School of Grit business while maintaining another job all while raising a family and being a providing husband. It's quite the balancing act and we spent a fair amount of time talking about finding a purpose and balancing life's responsibilities. Brad walked the walk before talking the talk by completing the rigorous Kokoro Camp, the world's most grueling physical, mental, and emotional challenge for civilians.
Brad shares some great tips for traveling and making success more of a mindset and habit. Business travelers can often have difficulties staying focused and disciplined while not at home.
Connect with Brad on his social media pages:
Website: https://schoolofgrit.org/
Instagram: https://www.instagram.com/schoolofgrit_bradritter/
Facebook: https://www.facebook.com/SchoolofGrit
YouTube: https://www.youtube.com/channel/UC1uIrHfnAFx9oX_ZmsUawTg
LinkedIn: https://www.linkedin.com/company/school-of-grit/
ABOUT Brad Ritter
First and foremost, I'm a husband, father, son, brother, and friend.
Family is #1 to me.
I enjoy training hard, endurance events, the beach, fishing, shooting, and food. Professionally, I've held various positions in the medical device, higher education, and specialty print space.
I started School of Grit after I graduated from SEALFit's infamous Kokoro Camp, which is renowned as the world's toughest civilian training.
After graduation I wanted to find a way to serve others and help people take control of their lives and get unstuck.
I accomplish this through a proven system that focuses on your physical, mental, emotional, intuitional, and warrior spirit. 
My job is to help you achieve a goal or produce a certain result. I will hold you accountable as well as celebrate your success. 
What I teach is a lifestyle. 
It won't be easy, but it will be worth it. It's for anyone who despises mediocrity and is willing to do the daily work. 
If you're ready to step into courage, focus on others, and train relentlessly, then you have found the right place.
Certified and Licensed Unbeatable Mind Coach (2020)
SEALFit Basic Training Certification (2015)
Kokoro 38 Graduate (2015)
Head Coach for the Dad's Edge Alliance (2017 – 2021)
Author of the bestselling book, School of Grit
Strengthsfinder score – #1 is Competition, I love to compete.
Grit Scale – 4.40 out of 5.0 (it wasn't always this way)
Enneagram – 2 with a 3 wing
Love Language – Quality time
SUBSCRIBE
You can subscribe to The Travel Wins Podcast on Apple Podcasts, SoundCloud, YouTube, iHeart Radio, Stitcher, Google Podcasts, Spreaker, Podnews, Castbox,  Pocket Casts, Radio Public, and Amazon.
The Travel Wins intro song by Allison Johnson and Steve Stevens
Website Design by Stack Host
#bradritter #schoolofgrit #personalcoach