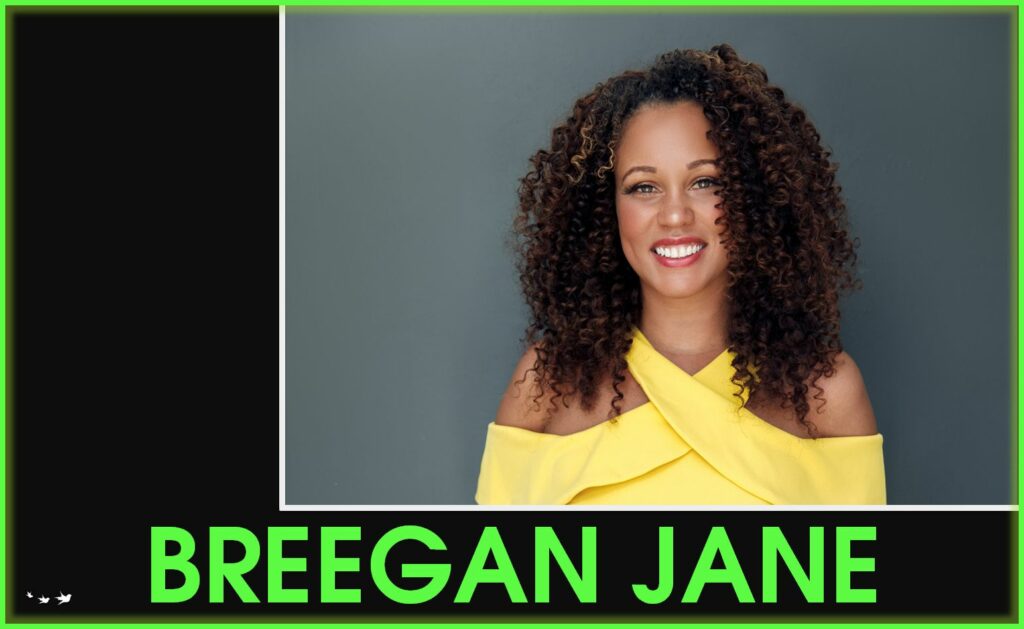 Breegan Jane is a multi-talented individual based in Los Angeles, California, who has made a name for herself as a TV host, designer, entrepreneur, mom, and philanthropist. She resides in Los Angeles with her two young sons, and despite her busy schedule, she successfully manages multiple careers as an interior designer, children's book author, home decor product developer, and real estate investor.
Breegan's expertise in interior design is extensive, covering a wide range of projects that demonstrate her versatility and creativity. From designing custom music studios to undertaking international real estate ventures, she has consistently impressed clients with her design acumen. Her reputation as a sought-after designer has afforded her opportunities to travel to various states and even multiple countries.
Balancing her diverse career paths, Breegan is able to travel with her sons, exposing them to different parts of the country and even countries in Africa. This unique experience allows her children to explore new cultures and gain a broader perspective while she continues to excel in her multiple professional pursuits.
As both a residential and commercial designer, Breegan's focus lies in the design-build aspect of every project she takes on. Her ability to seamlessly blend aesthetics with functionality sets her apart, enabling her to seize exceptional design opportunities. One such recent endeavor was her remarkable work on UNICA, a luxurious multimillion-dollar estate located in the prestigious Bel Air neighborhood of California.
Breegan Jane's impressive career accomplishments, her dedication as a mother, and her commitment to philanthropy make her a remarkable individual who continues to make significant contributions in the fields of design, entrepreneurship, and beyond.
Connect with Breegan on her social media pages:
ABOUT Breegan Jane
Interior Design
Breegan's signature style meshes the artistic and elegant with livable comfort. She achieves a stunning, modern aesthetic with decor that maximizes elegance and fosters simplicity, serenity and supreme comfort.
Brand Partnerships
Breegan Jane collaborates with national and global partners to promote, highlight and increase brand awareness across various digital and social media platforms. Dynamic brands deserve an excellent representative, and Breegan Jane delivers exceptional engagement to diverse audiences consistently.
Design Personality
Along with gracing six Warner Brothers Discovery television shows, Breegan Jane has been featured on multiple shows across major networks, including The Rachael Ray Show, NBC's Open House, HGTV's Property Brothers and Hallmark Channel's Home & Family, in which she discussed her first children's book, Carbie. As the host of HGTV's Dream Home, Breegan continues to stay on-trend with up-and-coming interior design and home decor styling.
Philanthropy
Breegan Jane learned at an early age the importance of generosity and charitable works. As a young girl, she would save her own money to help buy gifts for kids her age who were less fortunate.
She continues to water those seeds of altruism by dedicating her time, portions of her salary and her available resources to support local, national and global humanitarian efforts.
Breegan is a partner of Mekuno Project, where she helps to raise funds for impoverished women in Africa. And, she helped establish a unique girl's school for young Kenyan girls looking to escape the harsh realities of female genital mutilation (FGM).
SUBSCRIBE
You can subscribe to The Travel Wins Podcast on Apple Podcasts, SoundCloud, YouTube, iHeart Radio, Stitcher, Google Podcasts, Spreaker, Podnews, Castbox,  Pocket Casts, Radio Public, and Amazon.
The Travel Wins intro song by Allison Johnson and Steve Stevens
Website Design by Stack Host