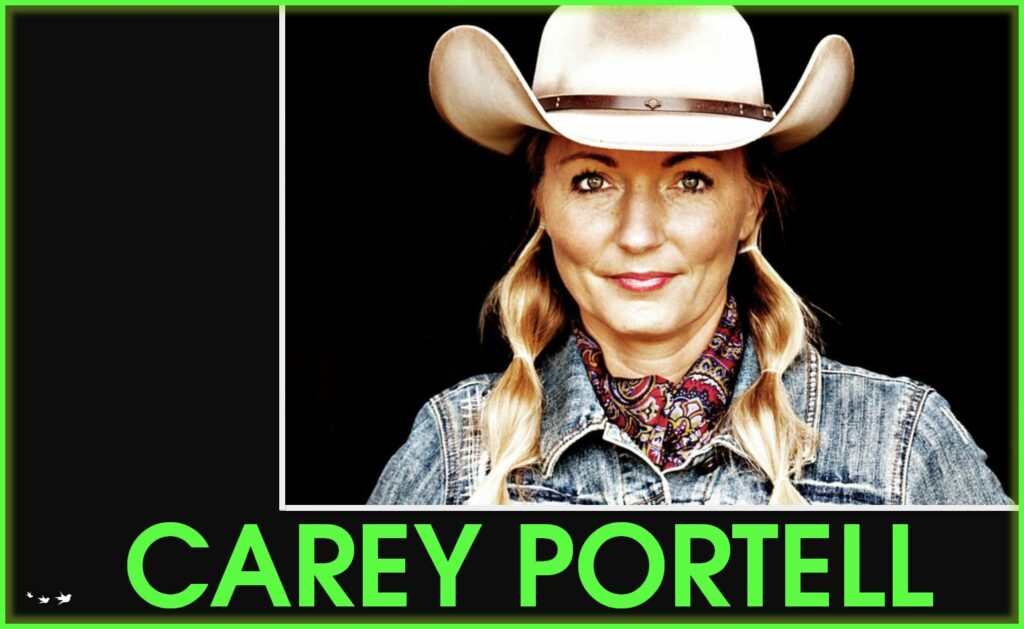 "Empowering Resilience: Carey Portell's Inspirational Journey"
In a gripping episode of "The Travel Wins" podcast, we sit down with the remarkable Carey Portell, a Missouri cattle rancher, and inspirational speaker, whose story will leave you both moved and inspired. Carey's journey is one of unwavering determination, resilience, and a commitment to making a positive impact on the world.
Four years ago, Carey's life took a devastating turn when she became a survivor of a tragic drinking and driving collision. However, instead of succumbing to despair, Carey chose to use her experience as a source of strength. As a Speaker and Blogger, she embarked on a mission to not only heal herself but also to encourage others to find their own path to positivity.
"I'm just not used to people seeing in to my life this much, but if you don't let them see certain moments, vulnerable moments, that is what inspires people to think more"
Despite being partially disabled, Carey continues to work tirelessly on her cattle farm, facing the daily challenges of her disability with unwavering courage. Her story is not just compelling; it's profoundly humbling.
But what sets Carey apart is her unrelenting passion to raise awareness about the devastating consequences of drinking and driving. Ironically, her advocacy often places her on the road, making her more susceptible to encountering another drunk driver. However, Carey faces her fears head-on, all in the hopes of inspiring and helping others avoid the same tragic fate.
Beyond her powerful message about drinking and driving, Carey also shares her insights on critical topics such as agriculture, healthcare, faith, and community. She is a staunch advocate of AgrAbility, an organization dedicated to enhancing the quality of life for farmers, ranchers, and agricultural workers with disabilities.
AgrAbility's vision aligns perfectly with Carey's mission, ensuring that those in rural America can continue to succeed despite their challenges. For more information about AgrAbility, visit their website at www.agrability.org.
Join us in this extraordinary episode of "The Travel Wins" as we delve into Carey Portell's journey of resilience, hope, and the unwavering commitment to inspire positive change in the world.
Connect with Carey Portell:
Who am I?
I am a country girl who likes to kick up her heels in the city every now & then.
I am passionate about life and love to bring a smile to others.
My roles include: mother, wife, farm hand, photographer, inspirational blogger and speaker. 
My four year recovery after being the survivor of a drinking and driving collision has sparked a passion to inspire others along a positive path in life. My journey is compelling, humbling and I share it with gut wrenching honesty.
Schedule speaking engagements with different presentations according to the audience. 
My presentations divide into these categories:
*Drinking/Driving: Your Choices Matter
*Inspirational/Motivational
*Spiritual/Faith
*Community/Agricultural/Healthcare
SUBSCRIBE
You can subscribe to The Travel Wins Podcast on Apple Podcasts, SoundCloud, YouTube, iHeart Radio, Stitcher, Google Podcasts, Spreaker, Podnews, Castbox, Overcast, Breaker, Pocket Casts, Radio Public, and Spotify.