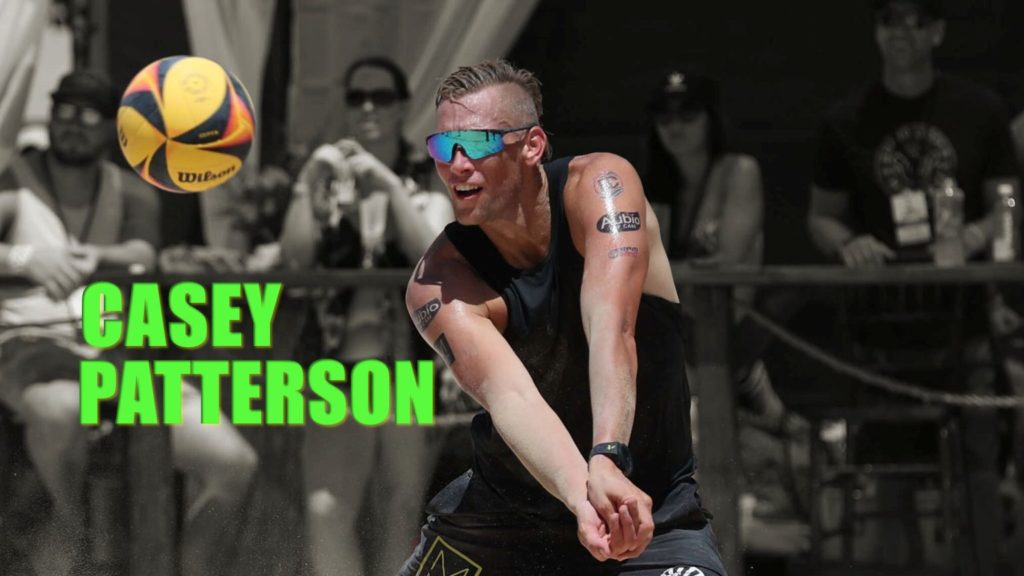 Casey Patterson is a professional beach volleyball player and family man. See below for the listing of his volleyball accomplishments…..it's a really long list. Volleyball is only one aspect of this successful businessman and family man. We bonded over the similarities in our careers with the fact that if we don't perform in our jobs we don't make money for our families. Casey shares some stories of his travels, 100K miles over the summer, and how he and his wife, Lexi, raise their 4 children.
We discuss the growth of beach volleyball and what it was like for him to represent his country in the 2016 Olympics in Rio de Janeiro, Brazil. Casey goes into more detail about what is really involved in being a professional athlete and some of the money making opportunities that are available for the players.
Casey on social media:
Casey's listening choice while traveling for work is:
He listens to podcasts and music while traveling
Click here to see other guests choices for listening while traveling
BIOGRAPHY
Casey Patterson BIO
Sport: Volleyball
Discipline(s): Beach Volleyball
Height: 6-6
Hometown: Newbury Park, Calif.
High School: Newbury Park High School
College: Brigham Young University, '05 recreational management
Team/Club: Club Santa Barbara
Olympic Experience
2016 Olympic Games (tied for 19th with Jake Gibb)
World Championship Experience
2017 World Championships (tied for 17th with Theo Brunner)
2015 World Championships (tied for 5th with Jake Gibb)
2013 World Championships (4th place with Jake Gibb)
Other Career Highlights
MOST NOTABLE
Tied for 19th with Jake Gibb at the 2016 Rio Olympics
Finished fifth at the 2015 Beach World Championships with Jake Gibb. Duo was eliminated in the quarterfinals by Brazil
With Gibb, named USA Volleyball's Beach Team of the Year for 2013 and AVP's 2014 men's Team of the Year
—
DID YOU KNOW?
Has competed in four 2019 FIVB World Tour events, three with Slick. Tied for 9th in The Hague with new partner Chase Budinger
Competed in eight 2018 FIVB World Tour events with Stafford Slick. Best finish was third at Tokyo three-star
Played in six 2018 AVP Tour events with Slick. Best finish was third in Austin
In 2017, partnered with Theo Brunner and posted a best finish of fourth on the FIVB World Tour; duo had two third-place finishes on the domestic AVP Tour
At the 2016 Olympics, Jake Gibb/Casey Patterson lost to Spain 21-19, 16-21, 15-7, making them 1-2 in pool play. The pair officially tied for 19th when they were eliminated after pool play due to point differential
During the 2016 season, finished fourth two times with Gibb for their best finishes on the FIVB World Tour
Took fifth place at the 2015 Hamburg Major, finishing Olympic qualification with best finishes of one gold (St. Petersburg) and one silver (Olsztyn)
Tied for seventh at the inaugural FIVB World Tour Finals (2015) with Jake Gibb
On the 2016 AVP Tour, won three events with Gibb, including Huntington Beach and Manhattan Beach
Partnered with Jake Gibb during the 2013 season, when both players were left without partners for the first tournament of the year. On the FIVB Tour between 2013-16, duo had two golds, silver and bronze
2013 AVP Best Offensive Player; Only team to advance to seven semifinals as the top-ranked team on the 2013 AVP Tour
While partnered with Ryan Doherty in 2012, the duo participated in two AVP events, one NVL tournament and seven Jose Cuervo events where they won twice and had three other podium finishes
Named MVP in the 2010 Puerto Rican indoor league
Competed in the indoor Swedish Elite Professional League as an outside hitter for the Falkenberg professional team, and led team to the finals where they won the gold medal
Played for Club Santa Barbara in high school
Personal: Married wife, Lexi, in 2005 and has two sons and two daughters…Graduated from Brigham Young University with a degree in recreational management