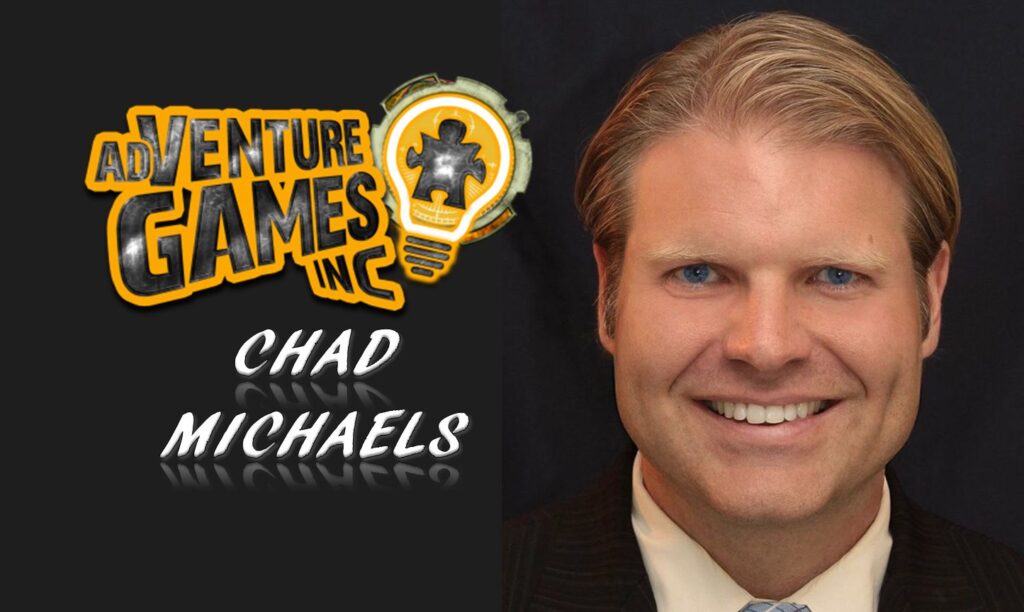 Will Chad Michael be a lockdown turnaround success story?
Chad Michael is the CEO of AdVenture Games. His company builds fun and interactive games for companies to build their company morale and supports team building among each other. We had a great talk about the success of the company as well as the major shifts he's made since the lockdown effectively shut down his business. Having to re-focus and re-purpose his entire company from in person events to digital, remote events is the biggest challenge but Chad feels his company has made the turn. Having a clientele roster with companies like Google, Wells Fargo, Home Depot Verizon, Telemundo and NBC has shown Chad that he can build and run a successful company.
Connect with Chad on social media:
SUBSCRIBE
You can subscribe to The Travel Wins Podcast on Apple Podcasts, SoundCloud, YouTube, iHeart Radio, Stitcher, Google Podcasts, Spreaker, Podnews, Castbox, Overcast, Breaker, Pocket Casts, Radio Public, and Spotify.
ABOUT
AdVenture Games Team Building is none other than the attainment of passionate pursuit deeply rooted in the American dream. In fact, the seedling for the AdVenture Games dream began to germinate when Chad attended the Tony Robbins Firewalk Experience at the age of 13. At this event Chad learned that the dreams budding within him were not just valid – but fully attainable through passion, focus, and dedication.
From here Chad stepped into the entertainment industry and never looked back. He began to exercise his gifts in school and community theatre followed by a successful stint as a theme park performer and studio vocalist. After turning down the coveted role of Prince Charming to pursue his education in communications, Chad stepped up as the youngest Entertainment Director for Utah Jazz owner Larry Miller.  
At this point, Chad felt his long-held dreams had enough knowledge, practice, and proof beneath them to take root of their own accord and launched Outland Productions, a company that became famed in celebrity circles as an engaging resource for a fantastically good time. It wasn't long before a triumphant coupe at the Sundance Film Festival bolstered Chad's expansion to corporate events and Chad began to hone his dream just a little bit more.
Upon receiving a Golden Spike Award for Best Overall Event, Chad knew it was time to level up his contribution to the world and execute a greater and grander dream. Chad had long known there was something missing in the world of corporate events–specifically in the team building space. To fill this void, Chad created, AdVenture Games Inc., a team building company focused on learning and trust exercises that engage participants through theatre and humor. Chad set out to mix psychology and science (with a dash of surprise) to deliver fun, inspiring events that engage, enlighten, and entertain all.
Chad's greatest inspiration is Walt Disney, the most captivating American entertainer (and entrepreneur) of all time. It is from the example set by this celebrated man that Chad has learned that dreams can come true, if we have the courage to pursue them.  The ticket to the American dream is to do as Walt encourages, "Get a good idea and stay with it. Do it, and work at it until it's done right." This is precisely what Chad has done with AdVenture Games Inc.
Chad has taken team building beyond the next level with his sophisticated designs and captivating storylines. Each client is provided a concierge-like treatment as their game is customized to serve their specific needs. This approach is inspired by Disney, born of Chad's own heart and results in a fantastic return on investment.
Intro song "Road Trip" by Robin Tricker
#chadmichaels #adventuregames #adventure #events #digitaltrends #teambuilding #morale #inspiration #princecharming #disney #pivot #lockdown #concierge #businesstravel #thetravelwins