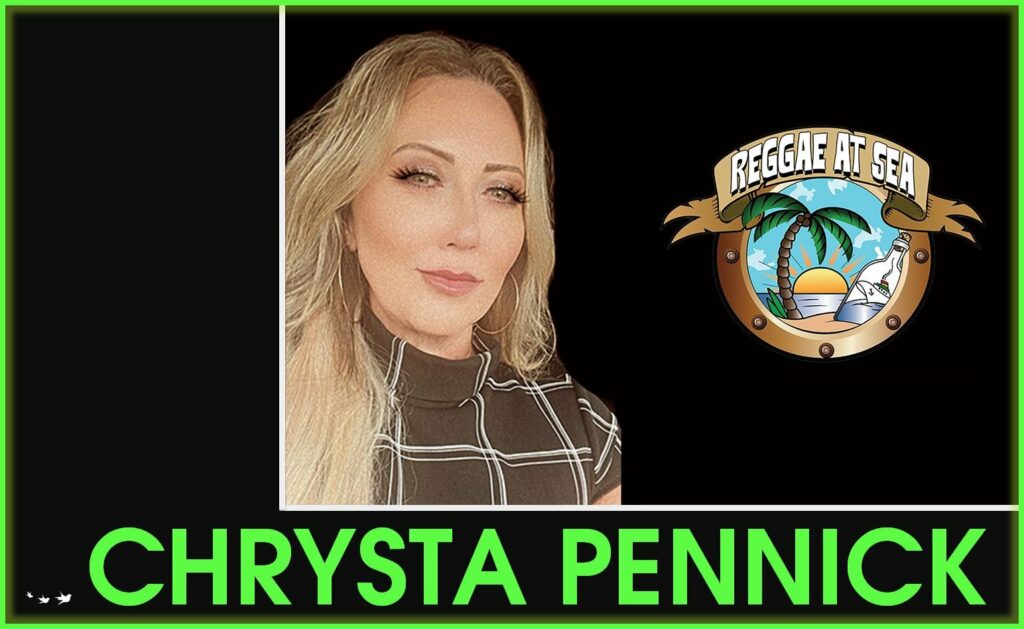 "Setting Sail to the Rhythms of Reggae: A Journey with Chrysta Pennick, the Visionary behind 'Reggae at Sea'"
Emerging from the echoing silence of a two-year global pandemic, Chrysta Pennick felt the stirrings of an audacious dream. Chrysta set out to create an unparalleled, immersive experience—Reggae at Sea. Born from an eternal love for soulful chords and buoyed by the public's yearning for harmonious gatherings, Reggae at Sea promises to be a floating utopia for music enthusiasts.
Picture this: It's 2021, and the world is holding its collective breath, yearning for a reprieve. For Chrysta, confined within the walls of uncertainty like the rest of us, it was a period of introspective dreaming. These dreams began to crystallize into brainstorming sessions with close friends and family, filling many an evening with animated conversations and fervent planning. The initial scribbles on pieces of paper started to evolve into a palpable vision, fueled by this newfound collective enthusiasm.
Fast forward to December 2022. Chrysta returns from a soul-searching trip to Cancun, where she attended "Closer to the Sun"—an event she has frequented for three consecutive years. Empowered by her transformative journey, Chrysta obtained her business license under her vibrant stage name, propelling her creative venture, Daisy DeVine Productions (DD Productions), into the realm of reality. Having produced tantalizing burlesque shows across Los Angeles County for over half a decade, she felt a magnetic pull to pivot into the domain that had always been her first love: music.
But Chrysta didn't just want to produce another music event; she wanted to curate a transcendent experience. As a seasoned globetrotter attending eclectic music festivals such as Reggae Rise Up Florida, Dry Diggins, and Cali Vibes, Chrysta meticulously gathered the finest elements from each to weave into her unique tapestry of Reggae at Sea. The concert cruise would not merely be an event; it would be a crescendo of unforgettable moments and sensory delights.
Today, Reggae at Sea is not just a gleam in Chrysta's eye—it's an impending marvel. A symphony of thoughtful planning and relentless passion, the event will make its grand debut on September 30, 2023, in Marina Del Rey. The hand picked lineup is headlined by the Long Beach Dub All Stars and includes Tomorrow Bad Seeds, Lakedub, Ms B Royal and VTA420 with acoustic sets. The DJ for the night is DJ Mets.
So, as we stand on the brink of experiencing the maiden voyage of Reggae at Sea, one can't help but feel the palpable buzz in the air. Chrysta Pennick, the maestro behind this nautical extravaganza, has lit the beacon for a new era of musical exploration. We wait with bated breath for the anchor to lift and for Reggae at Sea to set a course into musical history.
Connect with Reggae At Sea on their social media pages:
SUBSCRIBE
You can subscribe to The Travel Wins Podcast on Apple Podcasts, SoundCloud, YouTube, iHeart Radio, Stitcher, Google Podcasts, Spreaker, Podnews, Castbox,  Pocket Casts, Radio Public, and Amazon.
The Travel Wins intro song by Allison Johnson and Steve Stevens