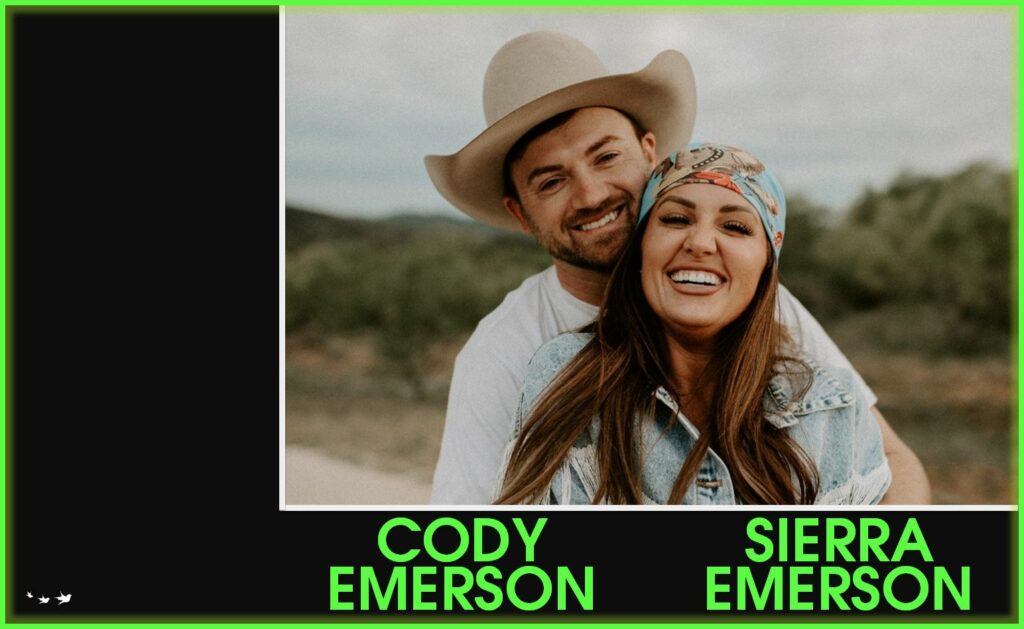 Cody Emerson and Sierra Emerson provide a fascinating perspective into their rodeo lifestyle! Cody's role as a world champion bullfighter involves a great deal of skill, courage, and dedication to ensure the safety of the bull riders. It's impressive that he won his bullfighting world championship buckle in 2012, highlighting his expertise in this unique profession.
Cody's accolades are nothing short of awe-inspiring, as he earned his well-deserved bullfighting world championship buckle in 2012. As a bullfighter, he fearlessly places himself in the midst of danger, meticulously safeguarding the bull riders from harm's way. His role encompasses not only distraction and control of the bulls but also the vital task of providing a calm and secure environment, allowing the riders to swiftly reach safety. The sheer mastery, unwavering commitment, and sheer audacity required for this profession are simply remarkable.
Amidst the whirlwind of Cody's ventures on the road, Sierra assumes a pivotal role as the backbone of the "Cody Emerson" brand. With her expertise as a hair stylist and her unwavering dedication to shaping and enhancing their brand image, Sierra plays an instrumental part in the couple's shared success. Her indispensable contributions ensure that Cody's charisma and talents are showcased to their fullest potential, enabling their brand to flourish in the ever-evolving landscape of the industry.
It's an excellent opportunity to gain insights into the world of professional bullfighting and gain a deeper understanding of the experiences of Cody and Sierra Emerson.
Connect with The Emerson's on their social media pages:
ABOUT Cody Emerson
Cody is originally from Jonesboro, Arkansas but is now living in Texas.
He got married in Las Vegas, after the National Finals Rodeo (NFR) in 2016.
Aaron Watson performed at their wedding and they had their first dance with him.
Cody is a fan of cowboy culture and enjoys anything related to it.
He owns 50 cows, 2 horses, and 2 dogs.
Cody is a professional bullfighter in the Professional Rodeo Cowboys Association (PRCA).
He works with renowned stock contractors like Frontier Rodeo and Stace Smith.
Cody won the World Champion freestyle bullfighter title in 2012.
He also became the Salinas California Rodeo Freestyle Champion in 2015.
Cody has several sponsors who support him, including WW manufacturing, Lyssy & Eckel Feed, American Hat Company, Wrangler, Advance Pain Care and Northcutt Travel Agency.
Cody has a strong presence in the rodeo and cowboy community and has achieved notable success in his career as a bullfighter. If you are interested in booking me for your event or having me promote your company/business as an endorsee please email me directly at cody.t.emerson@gmail.com
SUBSCRIBE
You can subscribe to The Travel Wins Podcast on Apple Podcasts, SoundCloud, YouTube, iHeart Radio, Stitcher, Google Podcasts, Spreaker, Podnews, Castbox,  Pocket Casts, Radio Public, and Amazon.
The Travel Wins intro song by Allison Johnson and Steve Stevens
Website Design by Stack Host