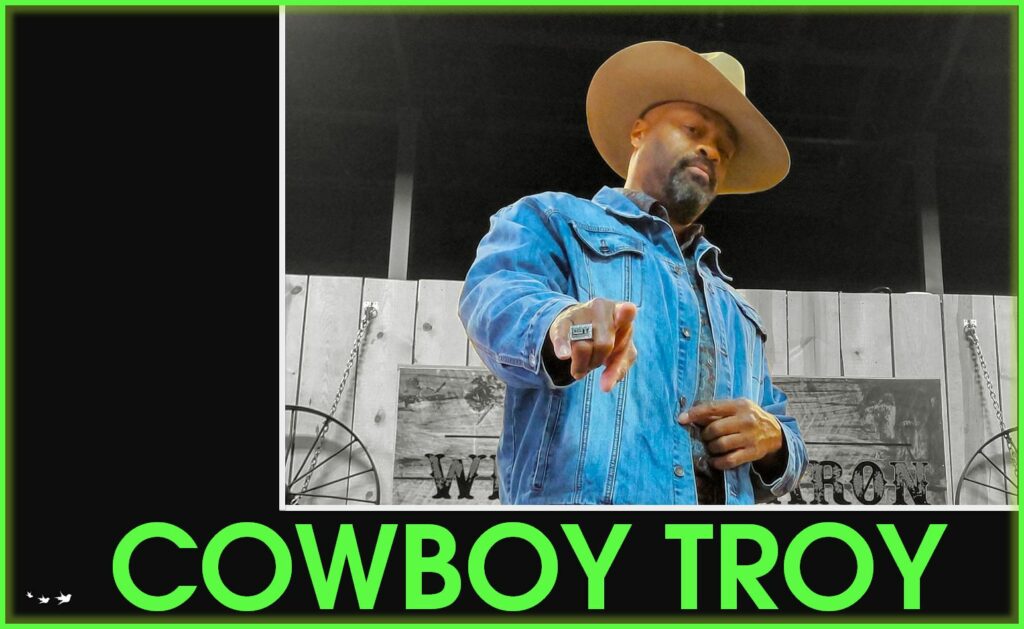 "Navigating Success on the Road: A Harmonious Journey with Country Western Maverick and Hick Hop Icon, Cowboy Troy Coleman"
The road less traveled is often the one that leads to the most extraordinary stories. In this captivating episode of The Travel Wins, we delve into the riveting journey of Cowboy Troy Coleman, a remarkable individual who's not only a friend, music traveler but also a pioneer in the world of music. As the maestro behind the unique Hick Hop genre and a touring partner of country megastars Big & Rich, Cowboy Troy's voyage is a harmonious blend of creativity, entrepreneurship, and global exploration.
Unveiling the Trailblazing Anthem: Cowboy Troy Coleman isn't just a traveler in the traditional sense; he's a musical trailblazer who's been leaving his indelible mark on stages around the world. As the architect of Hick Hop, a genre that seamlessly merges country and hip-hop, he's shown the world that musical boundaries are meant to be crossed.
Balancing Verses and Ventures: In the symphony of Cowboy Troy's life, striking the right balance between his musical passions and his entrepreneurial pursuits is a recurring theme. His journey unveils the intricacies of balancing the electrifying energy of live performances with the strategic maneuvers required in the business landscape. Through his experiences, he shares valuable insights into how to find equilibrium amidst the whirlwind of creativity and commerce, making his story a resonant anthem for fellow travelers who navigate both worlds.
Harmonizing Wisdom from the Stage: Cowboy Troy's touring with country megastars Big & Rich has bestowed him with a wealth of experience that resonates far beyond the spotlight. His collaboration with these renowned musicians has not only amplified his music but has also honed his acumen for crafting unparalleled entertainment experiences. He imparts the wisdom gleaned from sharing stages with icons, offering a symphony of advice for fellow artists and business travelers alike, on how to harmonize passion with professionalism.
Networking, Chords, and Collaborations: The power of connection is a melody that Cowboy Troy understands intimately. Whether he's building bridges with fellow artists or forging partnerships in the business realm, his journey is a testament to the crescendo of collaboration.
In this extraordinary episode, we've ventured into the remarkable life of Cowboy Troy Coleman—a maverick of both music and the music business. As a Hick Hop icon who's shared the stage with country megastars Big & Rich, his journey harmonizes creativity, commerce, and performance in a truly unique way. From crafting genre-defying melodies to forging strategic partnerships, Cowboy Troy's narrative reminds us that the symphony of success is composed not only of individual notes but of the harmonious connections that bridge our passions and aspirations.
Connect with Cowboy Troy on his social media pages:
SUBSCRIBE
You can subscribe to The Travel Wins Podcast on Apple Podcasts, SoundCloud, YouTube, iHeart Radio, Stitcher, Google Podcasts, Spreaker, Podnews, Castbox,  Pocket Casts, Radio Public, and Amazon.
The Travel Wins intro song by Allison Johnson and Steve Stevens