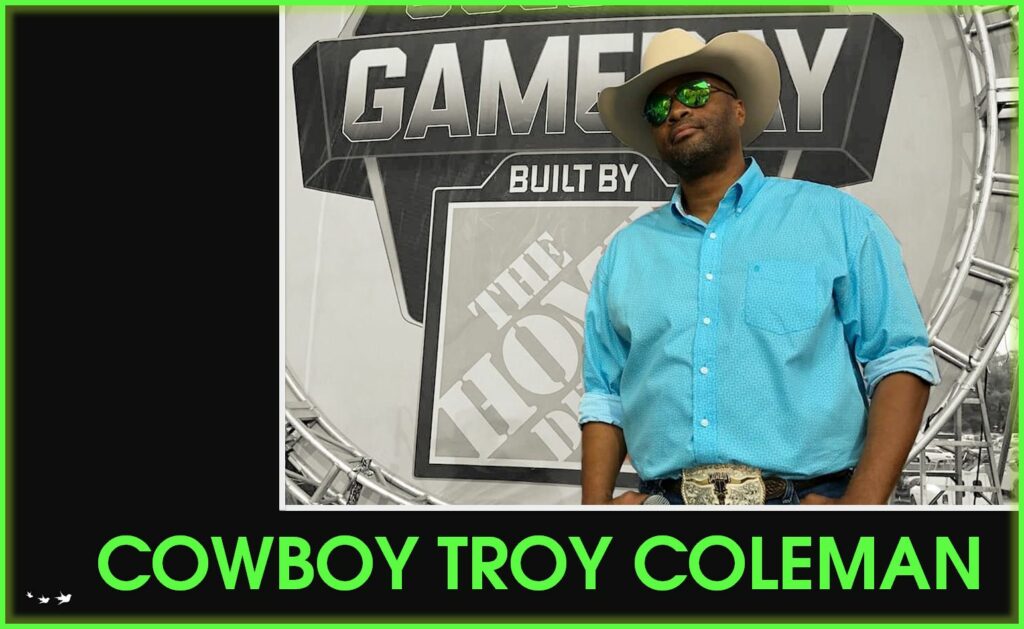 Cowboy Troy Coleman, legendary renowned country music star extraordinaire join me for an inspiring and captivating session. As he takes center stage, he'll regale us with enthralling tales from his life on the road, a journey adorned with the glimmering lights of the entertainment world.
Unveiling the inner workings of his remarkable career, Cowboy Troy delves into the intricate art of balancing work and life commitments while traversing the globe, mesmerizing audiences with his incomparable musical prowess. Discover the essence of resilience and dedication as he reveals the secrets behind maintaining a harmonious family life amidst the hustle and bustle of the music industry.
As a pioneering figure in the music and entertainment business, Cowboy Troy divulges the key to his success – diversification. Listen firsthand how he fearlessly ventured into various creative avenues, paving the way for innovation and unparalleled growth within his craft.
Prepare to be captivated as we delve into the depths of his experiences, gain invaluable insights, and leave empowered to embrace our own journeys with renewed vigor and passion. Don't miss this exclusive opportunity to bask in the wisdom of Cowboy Troy Coleman and be inspired by the allure of the road less traveled.
"It's kind of that gypsy lifestyle"
A six-foot five-inch, hick-hop artist is going to get a response, and Cowboy Troy is okay with the strong reactions and endless questions. "I have crazy intentions," he says with a grin. But anyone who thinks that the Cowboy Troy experience ends there, doubts his country credentials, or is inclined to dismiss him as a novelty, is in for quite a surprise. "People have different paths," Troy says. "I'm not going to apologize for my music, because this is who I am. I didn't just wake up one morning, put on a cowboy hat, and get a gig rapping on a country album. You don't do something for 15 years on a lark."
Cowboy Troy rapped his way into the country mainstream on the first cut of Big & Rich's 2004 debut Horse Of A Different Color. And while his admonition to "let go of all your preconceived notions" certainly wasn't the first time elements of rap had been incorporated into country, it was the boldest statement yet. Explaining the journey that placed Troy Coleman at this unlikely intersection is as complicated as explaining the evolution of American culture. At the same time it's as simple as the story of a kid from Texas who did what all kids do–he soaked up the world around him.
Troy spent his childhood in Ft. Worth, where his dad took him to rodeos and stock shows. "We'd listen to Willie Nelson, Jerry Reed, Charlie Daniels, Kenny Rogers, and other artists who were getting airplay on the adult contemporary stations at that time," Troy says. "I didn't realize it was country music, I just knew it was what my parents listened to before they went to work in the morning." Troy spent his high school years in Dallas and collegiate years in Austin, Texas at the University of Texas.
In addition to solo releases [Loco Motive (2005), Black in the Saddle (2007), and Demolition Mission (2009)], Troy has spent time on TV. He's been a part of the ESPN College Gameday video intro along with Big & Rich since the 2006 football season. He also served as co-host for USA Network's Nashville Star in 2006 and 2007. Most recently Troy performed on ABC's Dancing With the Stars on the final episode of 2012 Spring season. His appearance in Big & Rich's Save a Horse, Ride a Cowboy video, as well as his own I Play Chicken With the Train and Hick Chick videos remind viewers of his "party starter" nature.
Troy knows he's challenging conventional thinking about what country music is, but expects that his music will find its place. "I've never been like everybody else and it wouldn't do me any good to try," he says. "Some people are going to love it and some are going to hate it, which is probably how it should be because it means they're talking." The way Troy sees it, "innovation is a tradition, not a trend or secondary option…authenticity comes in the commitment." Troy calls Warner Music Nashville his recording home. His latest installment of music, "King of Clubs" was released March 11, 2014.
He released his 7th studio album this year called "Laugh With Me".
Troy speaks extensively about his calculated plan to diversify, as the industry constantly changes. He also talks about the work/life balances of traveling while being a husband and father of triplets.
Cowboy Troy is one of the good guys and I know he appreciates your follows, comments and likes on his various social media pages.
Connect with Cowboy Troy on social media:
SUBSCRIBE
You can subscribe to The Travel Wins Podcast on Apple Podcasts, SoundCloud, YouTube, iHeart Radio, Stitcher, Google Podcasts, Spreaker, Podnews, Castbox,  Pocket Casts, Radio Public, and Amazon.