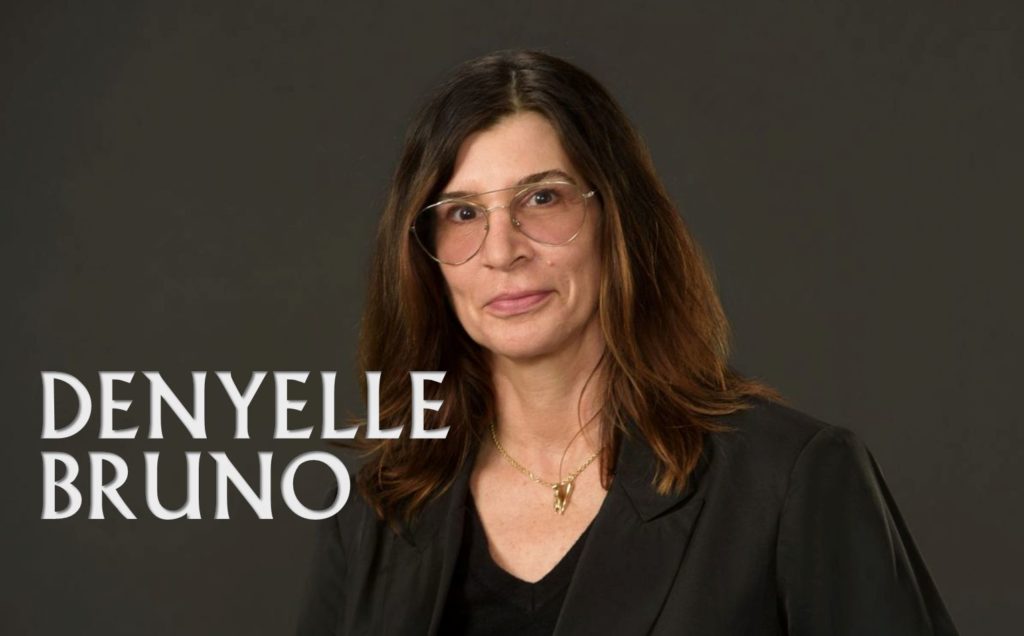 Denyelle Bruno is the newly appointed CEO of Perfect Union, California's largest wholly-owned cannabis company with plans for expansion. We had a great talk about the state of cannabis and what she sees as the future for the retail and distribution of cannabis. Denyelle has the perfect background to make headway with the government roadblocks and it will be great to see what changes she is able to make for the industry.
Being a high powered corporate executive is nothing new for Denyelle and with her vast experience at other retail businesses she will bring new and refined business practices to the boom of the cannabis business in California. Like many things in life, she is in the right place at the right time.
Make sure to follow Denyelle and Perfect Union on their social media pages to see where they will be opening up new locations and their new promotions.
Connect with Denyelle and Perfect Union on their social media pages:
Perfect Union
ABOUT Denyelle and Perfect Union
Bruno was awarded 2020 CEO of the Year by the Los Angeles Business Journal, among other prestigious leadership awards, while serving as CEO of Tender Greens, where she restructured the farm-to-fork restaurant chain to ready it for broad national scale. She was part of the seven-member team that created Apple's retail experience and personally opened the first Apple store (Glendale, Calif. in 2001). She has held leadership positions at some of the nation's most renowned brands, including Peet's Coffee & Tea and Drybar, where she helped build one of the hottest brands in the beauty industry as President of Retail.
Former CEO David Spradlin will continue to serve as President. A cannabis industry pioneer, he will focus on product development, acquisitions and other growth strategies that have transformed the company into an industry forerunner.
"Our goal has always been to earn the trust of our medical and adult-use customers by bringing them quality products and investing in the communities we serve," said Spradlin. "This focus has led to tremendous growth and the need to bring in a truly experienced business builder. I am thrilled that Denyelle will join as CEO and my partner in building a world-class team and taking this company to new heights."
"Perfect Union is California's largest wholly-owned cannabis company," said Bruno. "I'm excited for the opportunity to lead one of the few cannabis companies in the nation that has already been able to scale $100 million in revenue run rate with 100% year-over-year growth and positive EBITDA. I look forward to taking this well-run business to the next level."
Perfect Union has over a decade of experience managing profitable cannabis businesses; navigating state and local laws and regulations; and adding value to the communities where they operate. The company has a proven track record of building engagement, social welfare and outreach programs that focus on local partnerships, monetary investments and in-store donation campaigns.
The company has experienced tremendous growth over the last 18 months that includes opening eight new California retail storefronts (Napa, Seaside, Riverbank, Morro Bay, Turlock, Weed, Shasta Lake and Ukiah) for a total of thirteen locations, twelve of which are branded as Perfect Union.
SUBSCRIBE
You can subscribe to The Travel Wins Podcast on Apple Podcasts, SoundCloud, YouTube, iHeart Radio, Stitcher, Google Podcasts, Spreaker, Podnews, Castbox,  Pocket Casts, Radio Public, and Amazon.
The Travel Wins intro song by Allison Johnson and Steve Stevens
Website Design by Stack Host
#denyellebruno #perfectunion #cannabis