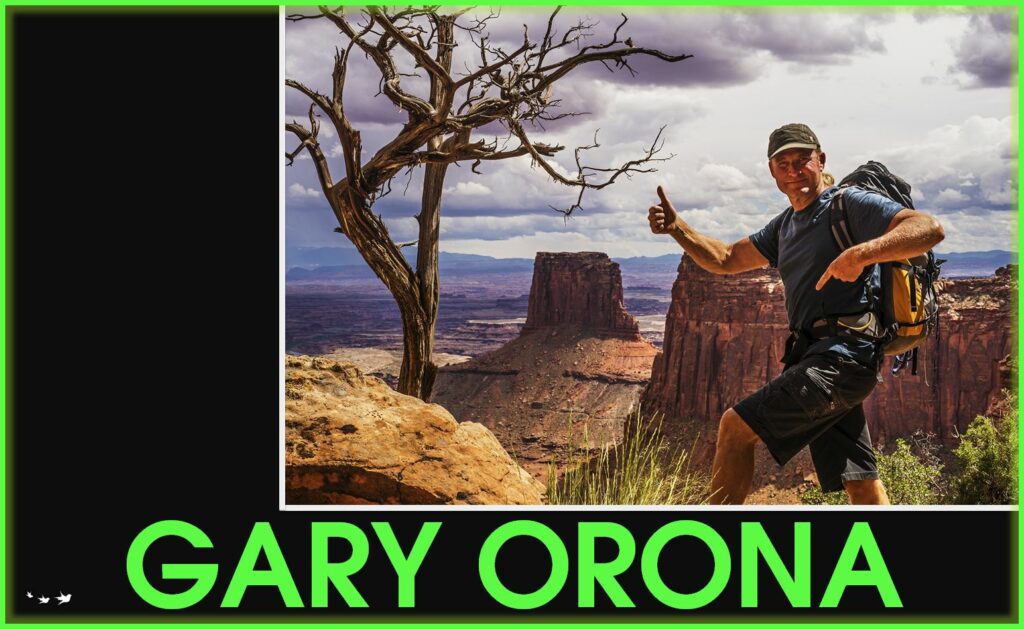 Gary Orona, an acclaimed movie producer, director, and photographer, has established himself as a prominent figure in the industry. After residing in Utah for several years alongside his wife, Tabitha, he has now made Las Vegas his home. Gary's profound talent lies in capturing the essence of the American Southwest through his exceptional desert landscape photographs, which serve as compelling testaments to the untamed beauty that still exists in the United States. His body of work serves as an inspirational reminder to remain dedicated to one's artistic vision.
One of Gary's unique strengths is his ability to immerse himself in the wilderness for extended periods, often spanning weeks. These ventures into the untamed outdoors, accompanied by his wife, have provided him with invaluable opportunities to tap into his creative wellspring. As a result, Gary is currently engaged in multiple exciting movie projects that showcase his artistic brilliance. By closely following his journey, you will be among the first to witness the unveiling of his latest creations.
Gary Orona's passion for creating art is contagious, and his work resonates deeply with those who encounter it. His extraordinary talent and unwavering dedication make him a formidable force in the realms of movie production, directing, and photography. Keep a watchful eye on this remarkable artist as he continues to push boundaries and redefine the possibilities of visual storytelling.
Connect with Gary on his social media pages:
ABOUT Gary
Gary Orona is an international award winning filmmaker with more than 30 years of professional film and TV production credits as producer, director and director of photography. Gary was educated in Hollywood and is vastly experienced in productions globally. Productions created and directed by Gary Orona have been exhibited and broadcast worldwide with over 50 Million views including the hit shows Hotel Erotica and The Erotic Traveler for HBO/Cinemax and winner of Best Picture in the fantasy genre 2002 New York International Independent Film Festival and Los Angeles Film Festivals. Gary has produced and directed more than 300 films, TV shows, music videos and commercials combined. He has mastered both film and digital productions for decades. His most recent feature film "Die Influencers Die" won two (2) awards at the Sin City Horror Fest in Las Vegas, Nevada. Gary is currently based in Las Vegas, Nevada.
SUBSCRIBE
You can subscribe to The Travel Wins Podcast on Apple Podcasts, SoundCloud, YouTube, iHeart Radio, Stitcher, Google Podcasts, Spreaker, Podnews, Castbox,  Pocket Casts, Radio Public, and Amazon.
The Travel Wins intro song by Allison Johnson and Steve Stevens
Website Design by Stack Host