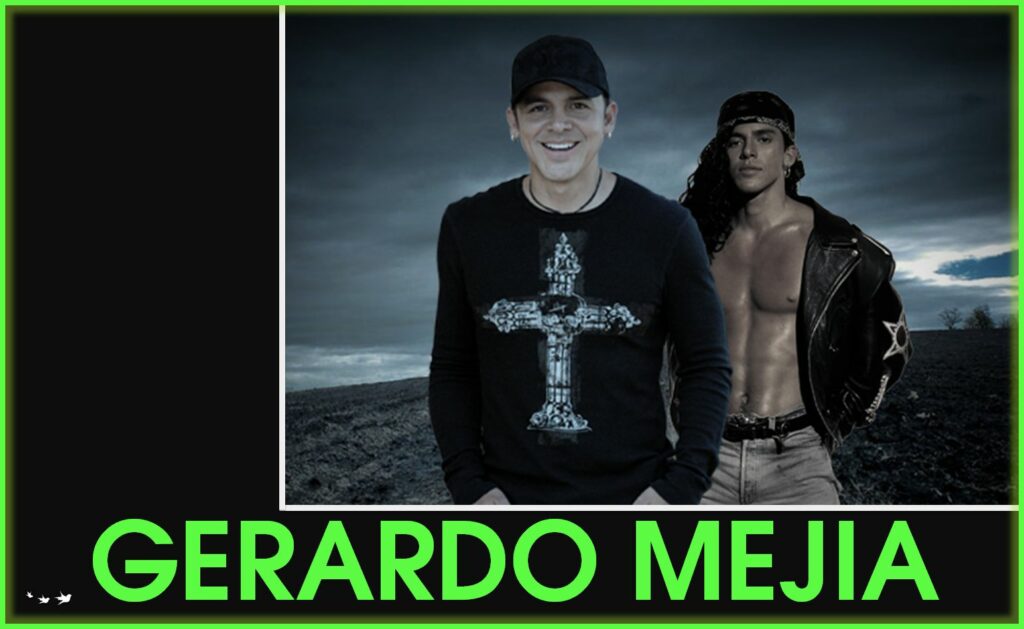 Gerardo Mejia, the multi-talented Ecuadorian-born American rapper, singer, and actor, has taken the world by storm throughout his illustrious career. Widely known as Gerardo or by his iconic moniker "Rico Suave," he has left an indelible mark on the realms of music, entrepreneurship, and ministry. But where is he now, and what new heights has he reached?
In his earlier years as a performer, Gerardo embarked on exhilarating journeys, captivating audiences with his unyielding passion and dedication to his craft. Now, as the years have passed, his unwavering spirit remains, and he continues to traverse the globe with extensive business travel, spreading his talent and inspiring others along the way.
While Gerardo achieved immense success as a recording artist, his ventures have extended beyond the stage. Notably, he ventured into the world of entrepreneurship, making his mark in the coffee industry and leaving a lasting impression in various business domains.
Moreover, Gerardo has played a significant role as an artist representative (A&R), mentoring and guiding the careers of promising talents. Additionally, his support for his children's burgeoning careers has been a driving force in their achievements.
However, Gerardo's most significant transformation occurred when he relocated to Kentucky and embraced a spiritual calling. Now serving as a pastor, he imparts his wisdom and shares his inspiring story of personal growth, resonating deeply with those seeking spiritual fulfillment.
Despite the diverse responsibilities that come with his multifaceted career, Gerardo's unwavering dedication and tireless work ethic have catapulted him to new heights in both his professional pursuits and family life. Witnessing his continued success and fulfillment is truly gratifying.
For those eager to keep track of Gerardo Mejia's journey, his documentary "RISE – The 'Rico Suave' Story" offers an intimate glimpse into his remarkable life. It portrays the evolution of a man who defied odds, embraced change, and remained true to his passions.
To stay updated on Gerardo's upcoming performances and follow the inspiring work at Grace Church, where he now serves as a guiding force, connecting with him on social media is highly recommended. Engaging with his active presence across various platforms provides an opportunity to witness firsthand his unwavering dedication and passion.
In conclusion, Gerardo Mejia's journey is far from over. As he continues to inspire and uplift others with his talent, entrepreneurial ventures, and spiritual guidance, one thing is clear: Gerardo Mejia is a force to be reckoned with, leaving an enduring legacy wherever his path may lead.
Spanish Translation
Gerardo Mejía, el talentoso rapero, cantante y actor ecuatoriano-estadounidense, ha conquistado el mundo a lo largo de su ilustre carrera. Ampliamente conocido como Gerardo o por su icónico apodo "Rico Suave", ha dejado una huella indeleble en los ámbitos de la música, el emprendimiento y el ministerio. Pero, ¿dónde se encuentra ahora y qué nuevas alturas ha alcanzado?
En sus primeros años como artista, Gerardo emprendió emocionantes viajes, cautivando al público con su inquebrantable pasión y dedicación a su arte. Ahora, con el paso de los años, su espíritu inquebrantable permanece, y continúa recorriendo el mundo con extensos viajes de negocios, compartiendo su talento e inspirando a otros en el camino.
Aunque Gerardo alcanzó un inmenso éxito como artista de grabación, sus empresas se extendieron más allá del escenario. En particular, incursionó en el mundo del emprendimiento, dejando una huella en la industria del café y dejando una impresión duradera en varios dominios empresariales.
Además, Gerardo ha desempeñado un papel significativo como representante artístico (A&R), guiando y orientando las carreras de talentos prometedores. Además, su apoyo al crecimiento profesional de sus hijos ha sido una fuerza impulsora en sus logros.
Sin embargo, la transformación más significativa de Gerardo ocurrió cuando se trasladó a Kentucky y abrazó un llamado espiritual. Ahora, sirviendo como pastor, imparte su sabiduría y comparte su inspiradora historia de crecimiento personal, conectando profundamente con aquellos que buscan realización espiritual.
A pesar de las diversas responsabilidades que conlleva su carrera multifacética, la dedicación inquebrantable y la incansable ética de trabajo de Gerardo lo han llevado a nuevas alturas tanto en sus actividades profesionales como en su vida familiar. Es verdaderamente gratificante presenciar su éxito continuo y su plenitud.
Para aquellos ansiosos por seguir el viaje de Gerardo Mejía, su documental "RISE – La historia de 'Rico Suave'" ofrece una mirada íntima a su vida extraordinaria. Muestra la evolución de un hombre que desafió las probabilidades, abrazó el cambio y se mantuvo fiel a sus pasiones.
Para mantenerse actualizado sobre las próximas presentaciones de Gerardo y seguir su inspirador trabajo en Grace Church, donde ahora sirve como fuerza orientadora, se recomienda conectarse con él en las redes sociales. Participar en su activa presencia en varias plataformas ofrece la oportunidad de presenciar de primera mano su dedicación inquebrantable y pasión.
En conclusión, el viaje de Gerardo Mejía está lejos de terminar. Mientras continúa inspirando y elevando a otros con su talento, emprendimientos empresariales y guía espiritual, una cosa está clara: Gerardo Mejía es una fuerza a tener en cuenta, dejando un legado perdurable dondequiera que lo lleve su camino.
Connect with Gerardo on his social media pages:
ABOUT Gerardo Mejia
Born in Guayaquil, Ecuador, he moved with his family to Glendale, California, when he was 12 years old.
Based in Los Angeles, California, Gerardo became known for his bandana, skintight jeans, locking, and shirtless torso. He sometimes refers to himself as the "Latin Elvis" or the "Latin Frank Sinatra".
Career
Gerardo's first major appearance in show business was as Ricky in the 1987 feature film Can't Buy Me Love. He was later cast as the character Bird in the 1988 film Colors, about South Central Los Angeles gang violence. This was also the first time his dance skills were showcased, in one of the party scenes; however, he did not sing at any point in the film.
His hit single "Rico Suave" appeared on his 1991 debut album, Mo' Ritmo. The album peaked at No. 36 on the Billboard 200 chart in June 1991; the single had peaked at No. 7 in April. This song, as well as some others of Gerardo's, include verses with lines in both English and Spanish. Although his following single "We Want the Funk" (a semi-remake of Parliament's "Give Up the Funk") peaked at No. 16, the popularity of "Rico Suave" has made Gerardo known as a one-hit wonder via sources including MTV, VH1, Synthesis Magazine and even Gerardo himself.
As an A&R executive at Interscope Records, Gerardo signed rapper Bubba Sparxxx. More recently, in a 2013 appearance on Katie Couric's show Katie, Gerardo discussed his newest life focus as a Christian youth pastor. He was ordained as a pastor at Praise Chapel in Kansas City and now pastors a church House of Grace in Ashland, Kentucky.
Personal Life
Gerardo is married to Kathy Eicher, a former beauty queen who was Miss West Virginia USA 1989, and they have three children: Nadia, Bianca and Jaden. Nadia went on to compete in pageants like her mother and won the title of Miss California USA 2016. They also have a granddaughter, Lily
SUBSCRIBE
You can subscribe to The Travel Wins Podcast on Apple Podcasts, SoundCloud, YouTube, iHeart Radio, Stitcher, Google Podcasts, Spreaker, Podnews, Castbox,  Pocket Casts, Radio Public, and Amazon.
The Travel Wins intro song by Allison Johnson and Steve Stevens
Website Design by Stack Host