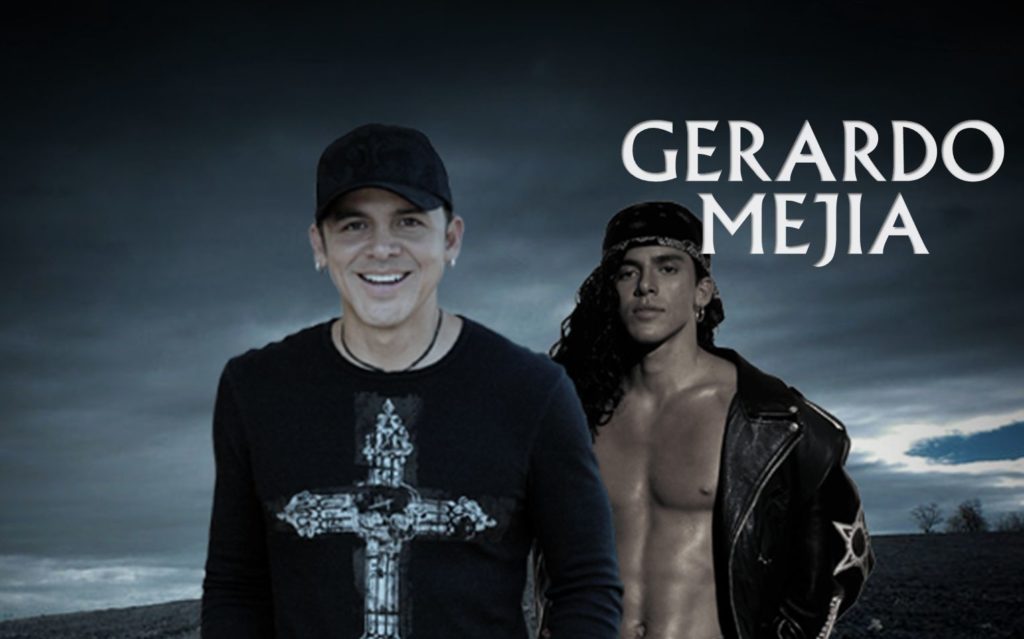 Gerardo Mejia, better known by his mononym Gerardo and even Rico Suave, is an Ecuadorian-born American rapper, singer and actor who became a recording industry executive, and more recently a pastor.
We had a great talk about his travels as a singer in his twenties and how his business travel has not slowed down now in is fifties. He moved to Kentucky and became a pastor after giving his testimony. He still travels extensively for several aspects of his businesses which include performing, coffee, A&R for artists and in support of his children's careers. If you get a chance make sure to watch his documentary called RISE – The "Rico Suave" story.
I loved catching up with Gerardo and was happy to see him continuing to reach new heights in business and family. Make sure to follow Gerardo on his social media pages to see where he is performing next or to follow his church, Grace Church, as well.
Connect with Gerardo on his social media pages:
ABOUT Gerardo Mejia
Born in Guayaquil, Ecuador, he moved with his family to Glendale, California, when he was 12 years old.
Based in Los Angeles, California, Gerardo became known for his bandana, skintight jeans, locking, and shirtless torso. He sometimes refers to himself as the "Latin Elvis" or the "Latin Frank Sinatra".
Career
Gerardo's first major appearance in show business was as Ricky in the 1987 feature film Can't Buy Me Love. He was later cast as the character Bird in the 1988 film Colors, about South Central Los Angeles gang violence. This was also the first time his dance skills were showcased, in one of the party scenes; however, he did not sing at any point in the film.
His hit single "Rico Suave" appeared on his 1991 debut album, Mo' Ritmo. The album peaked at No. 36 on the Billboard 200 chart in June 1991; the single had peaked at No. 7 in April. This song, as well as some others of Gerardo's, include verses with lines in both English and Spanish. Although his following single "We Want the Funk" (a semi-remake of Parliament's "Give Up the Funk") peaked at No. 16, the popularity of "Rico Suave" has made Gerardo known as a one-hit wonder via sources including MTV, VH1, Synthesis Magazine and even Gerardo himself.
As an A&R executive at Interscope Records, Gerardo signed rapper Bubba Sparxxx. More recently, in a 2013 appearance on Katie Couric's show Katie, Gerardo discussed his newest life focus as a Christian youth pastor. He was ordained as a pastor at Praise Chapel in Kansas City and now pastors a church House of Grace in Ashland, Kentucky.
Personal Life
Gerardo is married to Kathy Eicher, a former beauty queen who was Miss West Virginia USA 1989, and they have three children: Nadia, Bianca and Jaden. Nadia went on to compete in pageants like her mother and won the title of Miss California USA 2016. They also have a granddaughter, Lily
SUBSCRIBE
You can subscribe to The Travel Wins Podcast on Apple Podcasts, SoundCloud, YouTube, iHeart Radio, Stitcher, Google Podcasts, Spreaker, Podnews, Castbox,  Pocket Casts, Radio Public, and Amazon.
The Travel Wins intro song by Allison Johnson and Steve Stevens
Website Design by Stack Host
#gerardo #ricosuave #latinmusic