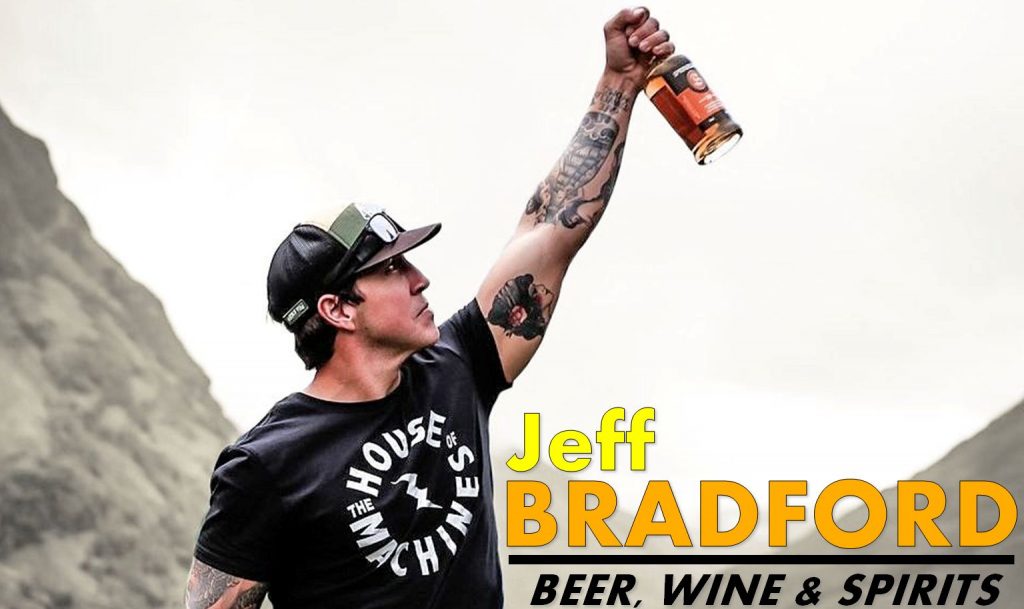 Jeff Bradford – Travel the World for a Drink
Traveling the world, drinking with friends, and creating great content is a dream for many of us. For my guest Jeff Bradford, it's a reality. After spending 20 years serving his country in the US Army, Jeff had a decision to make- work for someone else or follow a dream. Today, Jeff travels the world and produces the Beer, Wine and Spirits channel on YouTube. As a hands-on learner, Jeff participates in creating various alcoholic beverages while educating millions of viewers about the process. If you're a fan of vineyards, breweries, and distilleries and want to learn how to grow a YouTube channel, immerse yourself into this intoxicating episode of The Travel Wins.
"You don't have to be great to start, but you have to start to be great" – Zig Ziglar
Learn how Jeff's military career prepared him for the hard work of creating a highly popular YouTube channel. Understand what goes into the creation of a high-quality video that attracts the attention of millions of viewers. Discover the many locations Jeff has traveled while creating content about beer, wine, and spirits.
Jeff began his journey with the US Army, where he spent 20 years traveling the world as a combat soldier. Whether he was jumping out of planes or leading teams on the ground, Jeff has experiences unlike many in his field. Enjoy the podcast and learn more about this outstanding content creator.
Show Notes:
0:30 – Learn about Jeff's journey to creating the Beer, Wine & Spirits Channel.
4:59 – Pete gets Jeff to talk about his online success.
11:39 – Jeff and Pete explain why they prefer broad subject matter over specific topics.
13:44 – Explore the locations Jeff has traveled.
15:23 – Jeff discusses the impact of the Covid-19 pandemic on his YouTube channel.
18:58 – Learn about Jeff's blooper episode and the evolution of his video creation.
22:35 – Jeff explains how social media and technology make it possible to provide content.
25:50 – Pete and Jeff discuss how business and entertainment have changed.
30:48 – Discover why Jeff created his YouTube Channel.
35:55 – Jeff shares how he monetizes his creativity.
38:42 – Find out how Jeff limits the time of his videos to avoid viewer drop-off.
42:18 – Learn how Jeff found the right videographers to work with.
45:02 – Jeff talks about his future travel plans.
47:07 – Discover how Jeff's military background shaped his life.
48:40 – Jeff and Pete discuss the power of persistence when pursuing a goal.
51:20 – Jeff explains why it's essential to continue learning.
55:33 – Learn how Jeff feels about his professional relationships.
58:47 – Find out some of Jeff's favorite places to visit.
Connect with Jeff Bradford on social media:
SUBSCRIBE
You can subscribe to The Travel Wins Podcast on Apple Podcasts, SoundCloud, YouTube, iHeart Radio, Stitcher, Google Podcasts, Spreaker, Podnews, Castbox,  Pocket Casts, Radio Public, and Amazon.
The Travel Wins intro song by Allison Johnson and Steve Stevens
Podcast post-production by Podcast Cleaners
Website Design by Stack Host
#jeffbradford #beerwinespirits #youtubecreator