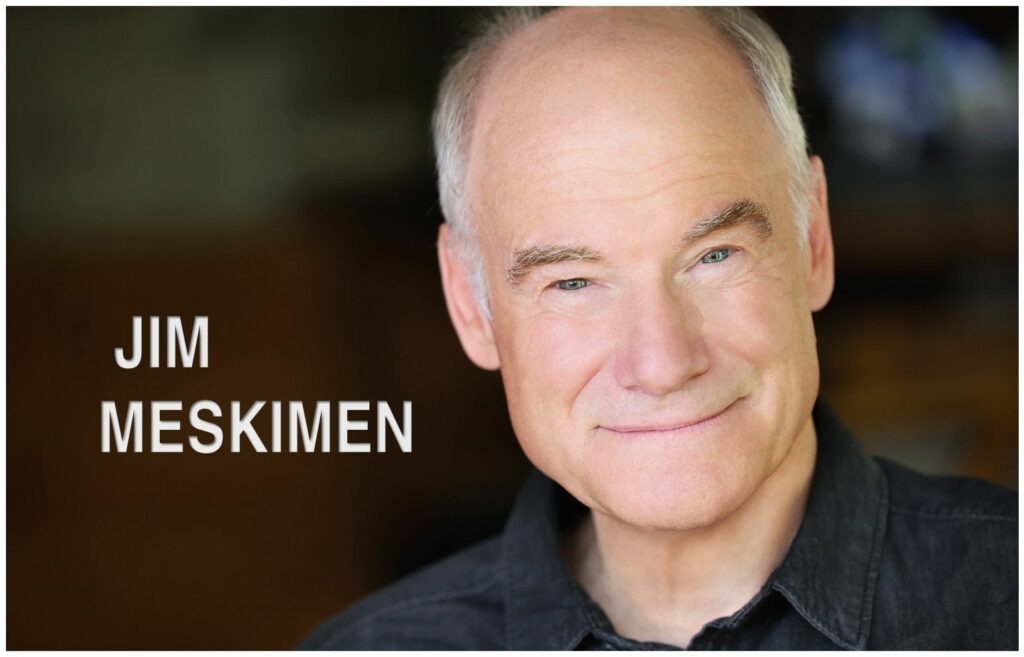 Jim Meskimen is an actor, voice over actor and world class impressionist who has perfected his abilities over thirty years in the "business". He shares his journey as an actor, voice over actor and impressionist that has traveled around the world showcasing his skills. He uses some of his impression talents as we talk about his views on the entertainment business.
Make sure to check out his website to see everything as well as the ability to book his talents for his custom Jimpressions customized audio messages and any upcoming tour dates. With 289 IMDb credits, not including 11 upcoming projects, it's hard to list all his projects but I feel confident you have seen or heard Jim's voice on TV or in the movies.
Connect with Jim on his social media pages:
Website: https://jimmeskimen.com/
Instagram: https://www.instagram.com/jimpressions/
Twitter: https://twitter.com/jimrossmeskimen
YouTube: https://www.youtube.com/user/jimmeskimen
Facebook: https://www.facebook.com/jim.meskimen
ABOUT Jim Meskimen
As a professional actor for nearly thirty years Jim has appeared in the films Apollo 13, The Grinch, Frost/Nixon, The Punisher, Not Forgotten, There Will Be Blood and many others.  Some of Jim's TV credits include Friends, Whose Line is it, Anyway?, Fresh Prince of Bel Air, Castle, Lie to Me and Rules of Engagement.
In the 1980's & 90's he had a thriving career as a man-on-the-street interviewer for improvised TV and radio campaigns for grocery stores, bank cards, coffee makers, and a host of other clients that won awards for several major advertising agencies.
"Meskimen is a very talented impressionist, but what's most, er, impressive here is that he not only imitates obligatory celebrities like Arnold Schwarzenegger, George W. Bush, Jack Nicholson and Jimmy Stewart but also people like George Clooney, Paul Giamatti and Ricky Gervais, celebrities you wouldn't think were ripe for impressions until you hear his takes on them."
– New York Times Magazine
SUBSCRIBE
You can subscribe to The Travel Wins Podcast on Apple Podcasts, SoundCloud, YouTube, iHeart Radio, Stitcher, Google Podcasts, Spreaker, Podnews, Castbox,  Pocket Casts, Radio Public, and Amazon.
The Travel Wins intro song by Allison Johnson and Steve Stevens
Website Design by Stack Host