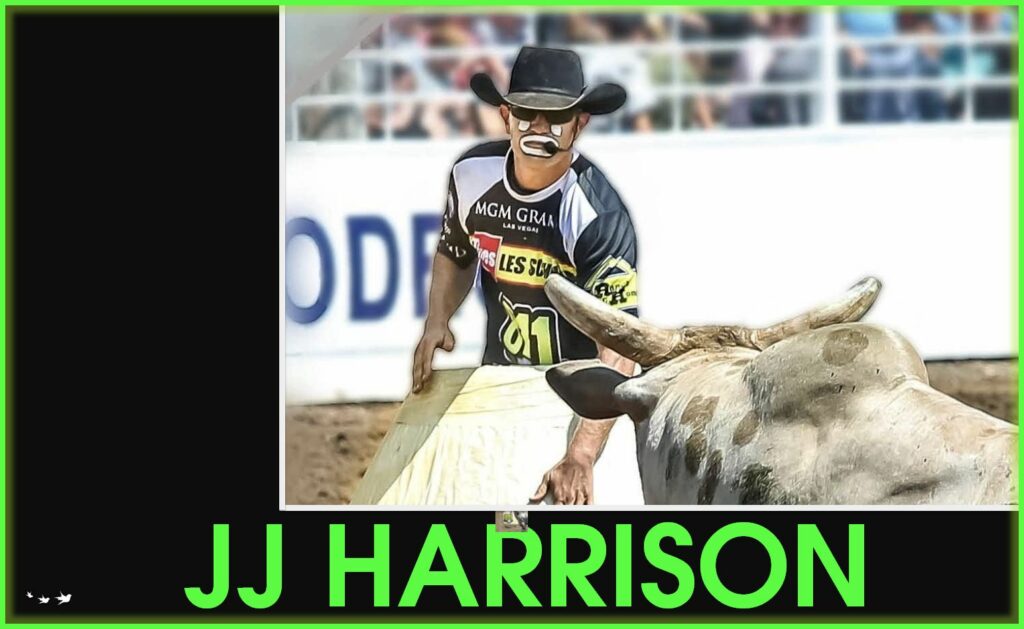 "The Unconventional Journey of JJ Harrison: From Middle School Teacher to Rodeo Clown Extraordinaire"
In this exhilarating episode of The Travel Wins podcast, I delve into the extraordinary life of JJ Harrison, a man who fearlessly stares danger in the face as a Barrelman and Rodeo Clown. The burning question we all have is: How crazy do you have to be to knowingly get in the way of a charging bull? JJ is not just a bystander; he's an integral part of the team that ensures the safety of bull riders before, during, and after their heart-pounding 8-second rides.
But here's the twist – JJ's career trajectory is far from what you'd expect. With a Masters Degree and a background as a middle school teacher, he's not your typical rodeo clown. Yet, JJ has found his unique calling in life, balancing the art of keeping others safe while entertaining crowds at rodeos across the nation.
While many of us may know JJ from a distance, this episode grants you an intimate glimpse into the life of a man driven by passion and responsibility. His wife and six kids play a significant role in his journey, inspiring him to seize every opportunity to travel with his loved ones. For JJ, these family adventures are the glue that binds them together and keeps everyone joyfully connected.
Tune in to our riveting conversation to uncover the incredible story of JJ's transition from a dedicated teacher to a traveling barrel man at rodeos throughout the year. Discover the heart-pounding moments, the challenges he faces, and the sheer adrenaline rush that comes with his unique profession.
It's no wonder that rodeos all over the country clamor to have JJ Harrison at their events. He's not just an entertainer; he's a guardian of the arena, ensuring both the riders and the audience have an unforgettable experience. Be sure to listen to this episode and witness the passion and dedication that have propelled JJ to become a beloved figure in the rodeo world.
Stay connected with JJ Harrison by following him on his social media pages to get a sneak peek into his thrilling adventures and find out which rodeo he'll be electrifying next. Don't miss this opportunity to get up close and personal with a man who defines courage and charisma in the world of rodeo entertainment.
Connect with JJ Harrison on his social media pages:
ABOUT JJ Harrison
Barrelman
JJ Harrison grew up in Okanogan, Wash., where his love for the rodeo began. It wasn't until high school when JJ Harrison decided to actually get involved in the events at the rodeo.
He took his passion to college with him and joined the rodeo team as a bull and bronco rider at Washington State University.  "I gradually realized that I was a wimp and I migrated to team roping." Harrison said. "I had a lot of fun and success roping over the years, but it wasn't a career I could have."
Harrison really established himself in Walla Walla, but didn't expect his move to further his career in rodeo. "I moved from Pullman to Walla Walla to follow a girl" Harrison said. "I lost the girl but kept the town." Pat Beard of the Beard Rodeo Company was the first to recognize Harrison's talents in Walla Walla, Wash., and hired him for a bull riding competition he put on in Vancouver, Wash.
Harrison taught science and social studies at a Walla Walla middle school for eight years. "I think I enjoyed that middle school humor almost more than the kids." After a few years of balancing teaching and rodeo, Harrison was forced to choose between the two.
Though his love for the rodeo surpassed his passion for teaching, Harrison believes that his time in the classroom has influenced his witty and energetic act as a rodeo clown. "I'm a ball of energy that is quick witted and eager to find humor in every situation. I think it stems from natural ability and my experience in the classroom."
What makes Harrison a good rodeo clown isn't that scripted humor or set jokes most clowns use.  It's the off the cuff stuff and spur of the moment quick wit that are his best attributes.
SUBSCRIBE
You can subscribe to The Travel Wins Podcast on Apple Podcasts, SoundCloud, YouTube, iHeart Radio, Stitcher, Google Podcasts, Spreaker, Podnews, Castbox,  Pocket Casts, Radio Public, and Amazon.
The Travel Wins intro song by Allison Johnson and Steve Stevens