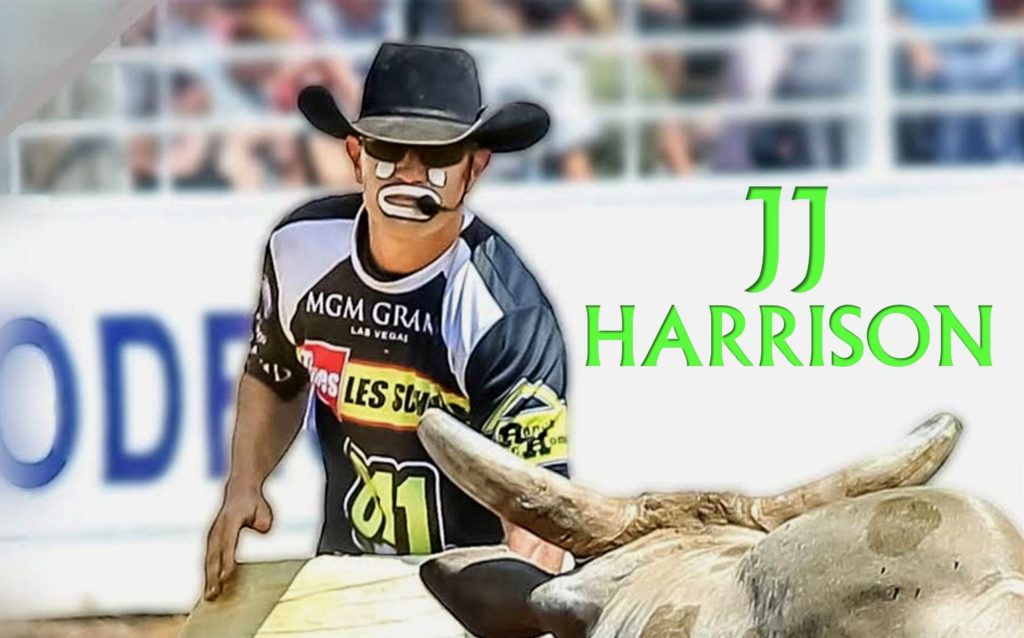 JJ Harrison is a Barrelman and Rodeo Clown. How crazy do you have to be to knowingly get in the way of a bull? JJ is part of a team that keeps bull riders safe before, during and after their, hopefully, 8 second ride on a bull. Not exactly the career you would expect from a middle school teacher with a Masters Degree, but JJ has found his niche in helping keep others stay safe all while entertaining the crowds at rodeos around the country.
I've known JJ for several years but never had the time to sit down and talk to him to find out what makes him tick. A wife and five kids will make you get out there and get it done. He travels with his wife and kids as often as he can and feels making family trips is how he keeps everyone together and happy.
Make sure to listen to our episode so you can hear how he transitioned from a teacher to a traveling barrel man at rodeos thru out the year. It's easy to see why so many rodeos around the country ask JJ to keep their audiences entertained while keep bull riders safe.
Follow JJ on his social media pages to see what he is up to and to find out which rodeo he will be at next …..
Connect with JJ Harrison on his social media pages:
ABOUT JJ Harrison
Barrelman
JJ Harrison grew up in Okanogan, Wash., where his love for the rodeo began. It wasn't until high school when JJ Harrison decided to actually get involved in the events at the rodeo.
He took his passion to college with him and joined the rodeo team as a bull and bronco rider at Washington State University.  "I gradually realized that I was a wimp and I migrated to team roping." Harrison said. "I had a lot of fun and success roping over the years, but it wasn't a career I could have."
Harrison really established himself in Walla Walla, but didn't expect his move to further his career in rodeo. "I moved from Pullman to Walla Walla to follow a girl" Harrison said. "I lost the girl but kept the town." Pat Beard of the Beard Rodeo Company was the first to recognize Harrison's talents in Walla Walla, Wash., and hired him for a bull riding competition he put on in Vancouver, Wash.
Harrison taught science and social studies at a Walla Walla middle school for eight years. "I think I enjoyed that middle school humor almost more than the kids." After a few years of balancing teaching and rodeo, Harrison was forced to choose between the two.
Though his love for the rodeo surpassed his passion for teaching, Harrison believes that his time in the classroom has influenced his witty and energetic act as a rodeo clown. "I'm a ball of energy that is quick witted and eager to find humor in every situation. I think it stems from natural ability and my experience in the classroom."
What makes Harrison a good rodeo clown isn't that scripted humor or set jokes most clowns use.  It's the off the cuff stuff and spur of the moment quick wit that are his best attributes.
SUBSCRIBE
You can subscribe to The Travel Wins Podcast on Apple Podcasts, SoundCloud, YouTube, iHeart Radio, Stitcher, Google Podcasts, Spreaker, Podnews, Castbox,  Pocket Casts, Radio Public, and Amazon.
The Travel Wins intro song by Allison Johnson and Steve Stevens
Website Design by Stack Host
#jjharrison #rodeo #clown