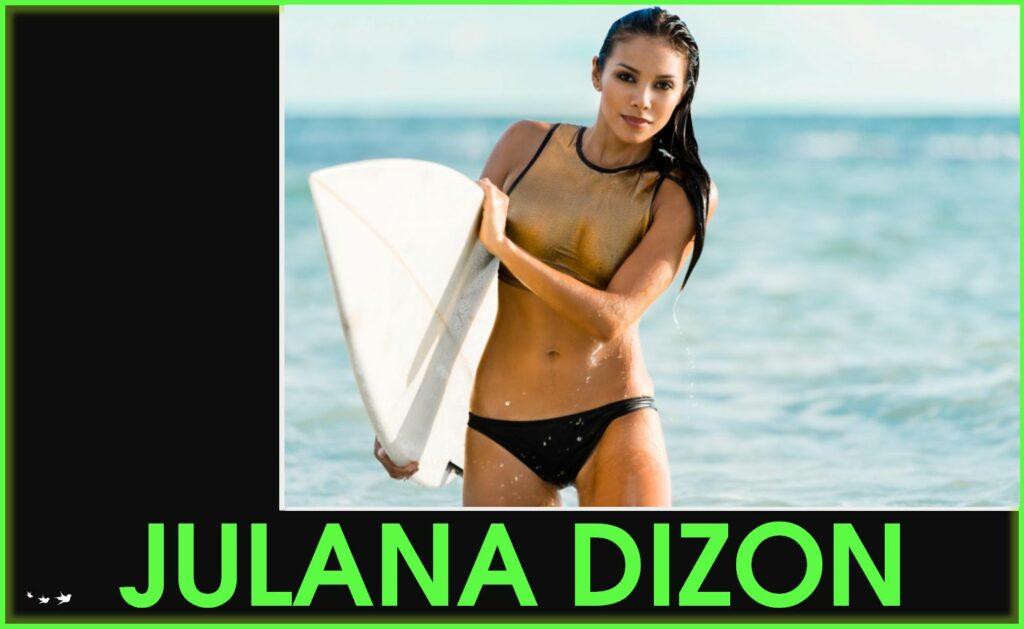 Julana Dizon is a highly experienced and well-traveled model and brand ambassador, renowned for her work with globally recognized brands. Her remarkable career trajectory began with a background in animal training following her college graduation. While she initially didn't foresee modeling as her chosen path, Julana successfully integrated her profound love for wildlife, the great outdoors, and her passion for traveling into her modeling and brand ambassador endeavors.
Julana's vast repertoire of captivating tales includes her fascinating experiences in South Africa, where she embarked on modeling projects, and an unforgettable trip to Uruguay to feature in a commercial alongside the iconic Lil Jon. Demonstrating unwavering dedication, Julana has diligently forged ahead, establishing a thriving full-time modeling career. Commencing her journey in Florida, she initially collaborated with department stores, E-Commerce clients, and catalogs. It wasn't long before she signed a prestigious three-month contract with Cover Model Management in Cape Town, South Africa, a significant milestone that led to her first-ever television commercial.
With the intention of further expanding her horizons, Julana made a pivotal move to the bustling city of Los Angeles, California. There, she deftly diversified her career, encompassing the realms of fit and fitness modeling, on-camera work in television commercials, spokesperson roles, and television hosting.
A testament to her versatility and creativity, Julana has started to actively engage in concept creation, collaborating closely with various brands. Not content with staying on one side of the camera, she has fearlessly ventured into content creation, conceiving and executing captivating photoshoots, product hosting, and even developing compelling video concepts. Along her journey, Julana has achieved numerous noteworthy milestones and triumphs, leaving a lasting impact in the industry. It is with great anticipation that we eagerly await her future projects, as she continues to push boundaries and captivate audiences with her boundless talent and unwavering determination.
Connect with Julana Dizon on social media:
SUBSCRIBE
You can subscribe to The Travel Wins Podcast on Apple Podcasts, SoundCloud, YouTube, iHeart Radio, Stitcher, Google Podcasts, Spreaker, Podnews, Castbox,  Pocket Casts, Radio Public, and Amazon.
The Travel Wins intro song by Allison Johnson and Steve Stevens
Website Design by Stack Host
#julanadizon #model #brandambassador