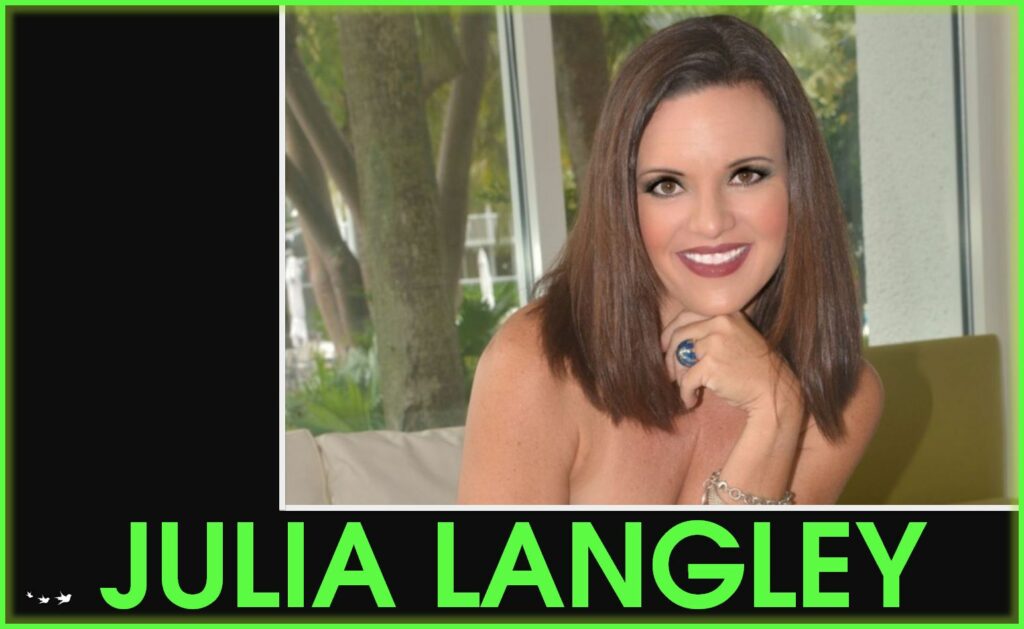 Step into the Enchanting World of Globetrotting and Artistry with Julia Langley: A Tale of Song, Resilience, and Empowerment!
In this spellbinding episode of our business travel podcast, we have the incredible privilege of diving into the extraordinary life of Julia Langley – a luminary who has graced stages worldwide as a renowned singer, accomplished author, captivating public speaker, and an esteemed coach. Her journey unfolds like a mesmerizing odyssey, where her voice has resonated with audiences across continents as part of the spectacular cirque performances.
As Julia regales us with her chronicles of traversing the globe, she ingeniously weaves her adventures into a rich tapestry of wisdom for those seeking guidance in conquering their fears of public speaking, honing their vocal prowess, or overcoming the anxieties that often accompany these pursuits. Picture this: a vibrant narrative that not only transports you to exotic locations but also imparts invaluable insights on how to shine even amidst the challenges posed by jet lag, sleep deprivation, and the inevitable hiccups that arise when journeying with a grand caravan like a circus troupe.
Drawing from decades of honing her skills to perfection, Julia magnanimously shares her treasure trove of expertise with fellow souls yearning to master the art of public discourse. But there's an enchanting twist – she doesn't merely revel in her own passion on stages across the world; she generously extends her hand to lift others onto the spotlight of their aspirations. This symphony of shared success creates an unparalleled synergy where Julia not only revels in her artistry but also finds profound fulfillment in nurturing others' growth. It's the ultimate win-win, a harmonious crescendo of personal and communal triumph that beckons to all of us as a beacon of what we too can achieve in our own lives.
Tune in to this captivating episode as we embark on a sonic voyage with Julia Langley, delving into the heart of transcendent performances, profound connections, and the transformative power of lending our talents to empower others. Join us as we unlock the secrets to not only mastering the stage but also the intricate stagecraft of life itself.
Connect with Julia on her social media pages:
Website: https://julialangley.net/
Instagram: https://www.instagram.com/Cirquesingerjules/
Facebook: https://www.facebook.com/cirquesingerjules
Twitter: https://twitter.com/cirquesinger
LinkedIn: https://www.linkedin.com/in/julia-langley-212aa015/
ABOUT Julia Langley
SPEAKER and AUTHOR
Empowering, Energetic and Dynamic
I believe that we each have a champion within us and that overall theme runs through my writing and speaking. My signature talks include
* Commanding Confident Performances: 5 keys to overcome stage fright so you can earn more money and build worldwide recognition for your talent
*A balancing act through the eyes of a Circus Performer: 5 ways to find order in choas so you can increase your productivity and happiness
*Bounce Back: 5 keys to overcome adversity and step into true leadership
COACHING PROGRAM
Have you ever dreamed of sharing your heart centered story with others but have no idea what to say or where to start?
Imagine that feeling when you can FINALLY stand on stage and feel the energy from the audience because you KNOW you have something to offer. Something that can impact the lives of others!
This is the foundation of "Performing For Success" coaching program. There is something inside of you that must be discovered and given to the world. and unfortunately fear keeps most of us from ever really reaching the heights that we are capable of reaching.
Are you a speaker or singer and have a competition coming up? This is for you!
Are you creative and really need to learn how to express yourself? This is for you.
Do you have a major interview coming up and need to prepare? Then this is for you!
Find out more about the "Performing For Success" coaching program today because if you wait, that is one day less you have to embark on a journey that will change your life.
SUBSCRIBE
You can subscribe to The Travel Wins Podcast on Apple Podcasts, SoundCloud, YouTube, iHeart Radio, Stitcher, Google Podcasts, Spreaker, Podnews, Castbox, Pocket Casts, Radio Public, and Amazon.
The Travel Wins intro song by Allison Johnson and Steve Stevens