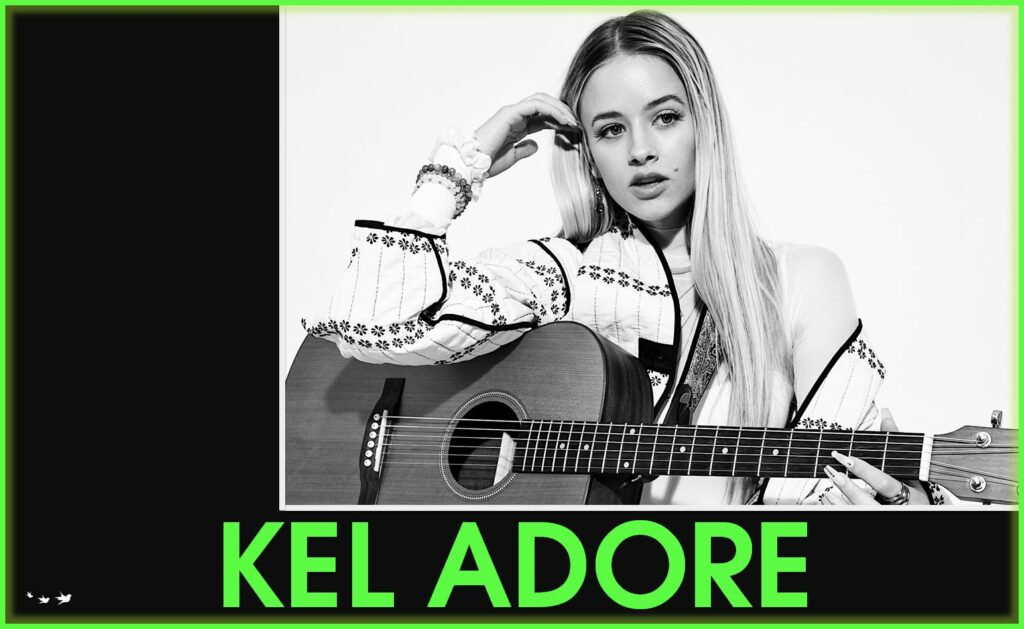 "Harmonizing Dreams and Business: Kel Adore's Musical Odyssey from Colorado to LA"
Diving into the vibrant world of artistic journeys and musical aspirations, our latest podcast episode features the remarkable Kel Adore. Hailing from the enchanting landscapes of Denver, Colorado, Kel's story takes us through her metamorphosis into an indie-pop singer-songwriter and a dynamic working model, now finding her muse in the bustling heart of Los Angeles, California.
In a candid and inspiring conversation, Kel Adore unveils the essence of her latest musical creation, the captivating single "Happy Again." The episode delves deep into the emotional tapestry woven within her lyrics, exploring the profound connection she forges with her listeners through her heartfelt songs.
What truly sets Kel apart is her fusion of artistry and business acumen. With a college education in business tucked under her belt, she stands poised at the crossroads of innovation and tradition in the ever-evolving music industry. Our discussion unravels the symbiotic relationship between her academic background and the dynamic landscape of music business, shedding light on the intricate web of artist remuneration in this digital age.
Kel's aspirations extend beyond the confines of studio walls as she eagerly anticipates the rhythm of touring. Her journey on the road is amplified by the unwavering support of her husband, a pillar of strength during the highs and hurdles of life as a touring artist.
If you're ready to embark on an auditory adventure, make sure to tune into her debut single "Fool for the Pain" on Spotify – a tantalizing prelude to the symphony of new releases that await this year. To stay in tune with Kel Adore's musical odyssey, join her on the virtual stage of her social media platforms, where melodies meet moments and performances come to life. The stage is set, the spotlight awaits – let the journey with Kel Adore commence!
Connect with Kel on her social media pages:
ABOUT Kel Adore
Singer-songwriter Kel Adore is an up and coming artist with a natural gift for visual story-telling. Her mission with music is simple: to uncover truth and help people feel understood. Adore shares her music not to merely entertain, but to feed the soul. Kel believes that music has a special way of connecting us and reminding us of what matters most, especially when it is brutally honest.
Her first single, Fool for the Pain, highlights the duality we all face within ourselves when we subject ourselves to things (and people) who do more harm than good. It encourages the listener to think deeply about who they are. To see their spirituality in a different light. To reflect on the worst and the best in themselves.
Inspired by artists like Jon Bellion and Julia Michaels, she aims to tell stories that are raw, vulnerable, and honest. Ultimately, Kel hopes to write songs that help you feel the spectrum of human emotions and grow into a deeper understanding of who you truly are.
SUBSCRIBE
You can subscribe to The Travel Wins Podcast on Apple Podcasts, SoundCloud, YouTube, iHeart Radio, Stitcher, Google Podcasts, Spreaker, Podnews, Castbox,  Pocket Casts, Radio Public, and Amazon.
The Travel Wins intro song by Allison Johnson and Steve Stevens