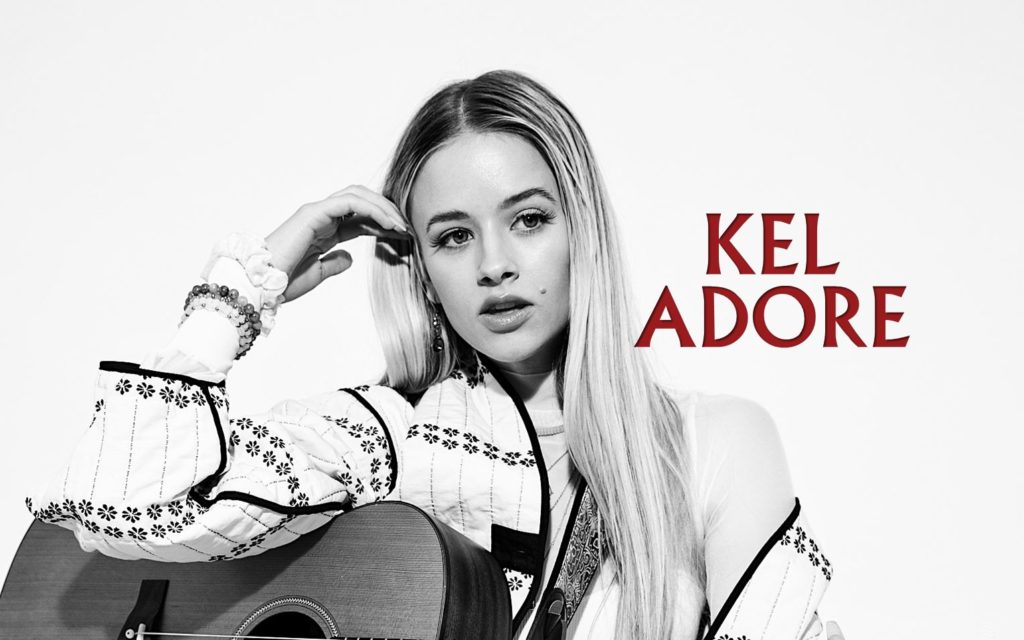 Kel Adore is singing her songwriting as an indie-pop singer-songwriter and working model now based in Los Angeles, California after being raised in Denver, Colorado. We had a great talk about her new music and new single "Happy Again" and what it means for her to share her lyrics with others.
She is ready for her artistic career to grow after getting her college education in business. We talked about how her formal education might actually help her out in the ever changing music industry business and how the artists are paid. She says she is excited to start touring as well and having a supportive husband will help her thru the hard parts of life on the road and creating new music.
Check out her first single 'Fool for the Pain' on Spotify and be ready for more new music this year.
Make sure to follow Kel on her social media pages to listen to her new music and see where she will be performing.
Connect with Kel on her social media pages:
ABOUT Kel Adore
Singer-songwriter Kel Adore is an up and coming artist with a natural gift for visual story-telling. Her mission with music is simple: to uncover truth and help people feel understood. Adore shares her music not to merely entertain, but to feed the soul. Kel believes that music has a special way of connecting us and reminding us of what matters most, especially when it is brutally honest.
Her first single, Fool for the Pain, highlights the duality we all face within ourselves when we subject ourselves to things (and people) who do more harm than good. It encourages the listener to think deeply about who they are. To see their spirituality in a different light. To reflect on the worst and the best in themselves.
Inspired by artists like Jon Bellion and Julia Michaels, she aims to tell stories that are raw, vulnerable, and honest. Ultimately, Kel hopes to write songs that help you feel the spectrum of human emotions and grow into a deeper understanding of who you truly are.
SUBSCRIBE
You can subscribe to The Travel Wins Podcast on Apple Podcasts, SoundCloud, YouTube, iHeart Radio, Stitcher, Google Podcasts, Spreaker, Podnews, Castbox,  Pocket Casts, Radio Public, and Amazon.
The Travel Wins intro song by Allison Johnson and Steve Stevens
Website Design by Stack Host
#keladore #singer #songwriter