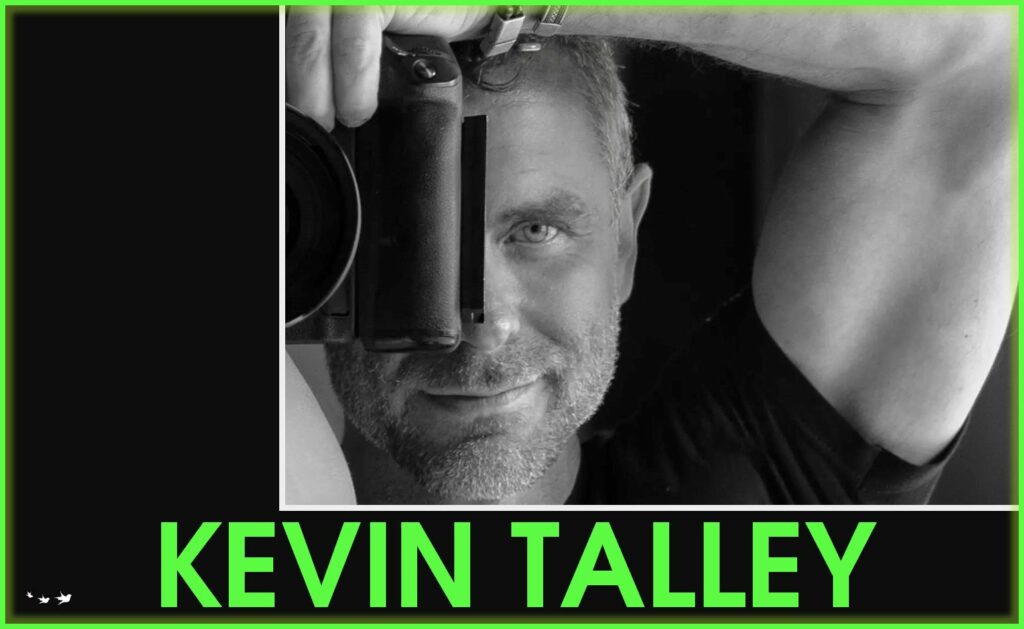 Unveiling the Dynamic World of Kevin Talley: From Kentucky's Lens Maestro to Global Model Empowerment!
Embark on an electrifying journey as we delve into the captivating world of Kevin Talley, an awe-inspiring photographer, magazine publisher, and model manager hailing from the enchanting landscapes of Kentucky. But hold on tight because this isn't just another ordinary podcast episode; it's a mesmerizing tapestry of travel tales, artistic triumphs, and transformative revelations!
In an exclusive interview on our business travel podcast, Kevin Talley opens up about his fascinating journey through the realm of modeling and shares extraordinary stories from his globetrotting escapades. His riveting experiences from far-flung corners of the world will leave you spellbound, inspiring both aspiring and seasoned travelers alike.
Discover the true essence of modern modeling as Kevin unravels the secrets behind navigating the ever-evolving digital media landscape. In a riveting discussion, he peels back the layers of what it takes to flourish as a model in today's digital era. From social media prowess to embodying emotions, his insights will empower you to conquer the digital realm with finesse and flair.
But that's not all! Prepare to be amazed as we unveil a unique aspect of Kevin's photography studio—a groundbreaking offering that sets him apart from the rest. Witness the magic unfold as he pioneers the fusion of acting workshops with modeling, bringing established actors to Kentucky to ignite a creative spark among models. These workshops delve into the art of expressing emotions, mentally preparing for photo shoots, and transcending boundaries in the pursuit of perfection.
As if that wasn't enough, Kevin Talley's artistic brilliance knows no bounds! Behold the birth of Moda Magazine—an ethereal showcase of his exceptional work. This masterfully crafted publication grants models the golden ticket to fame, offering them unparalleled exposure through high-quality visuals. Kevin's passion for elevating models shines through, reflecting a profound commitment to their growth and success.
But amidst the glitz and glamour, there's a heartwarming aspect of Kevin's story that will resonate deeply. Despite his whirlwind of accomplishments, he embraces the roles of devoted husband and loving father with boundless love and dedication, truly embodying the essence of a well-rounded individual.
Tune in to the podcast now for a thrilling episode that promises to leave you inspired, invigorated, and eager to seize the world by storm!
Connect with Kevin on her social media pages:
ABOUT Kevin Talley
Photographer. Publisher. Model Manager
Kevin Talley is based out of Crestwood KY.  Coming from a modeling background and being represented by ELITE and Wilhelmina in Miami Beach and with NEXT and Ford in Los Angeles, he brings a lot to the table helping new models get into the business, developing their photos and getting them placed to mainstream agencies.
Kevin also host actor's workshops with actors Toni Hudson and Catherine Mary Stewart.
Kevin's work is featured in over 30 issues of Playboy, FHM, Men's Fitness, Men's Health, Muscle & Fitness HERS and his own publication M|MÓDA.
SUBSCRIBE
You can subscribe to The Travel Wins Podcast on Apple Podcasts, SoundCloud, YouTube, iHeart Radio, Stitcher, Google Podcasts, Spreaker, Podnews, Castbox,  Pocket Casts, Radio Public, and Amazon.
The Travel Wins intro song by Allison Johnson and Steve Stevens
Website Design by Stack Host