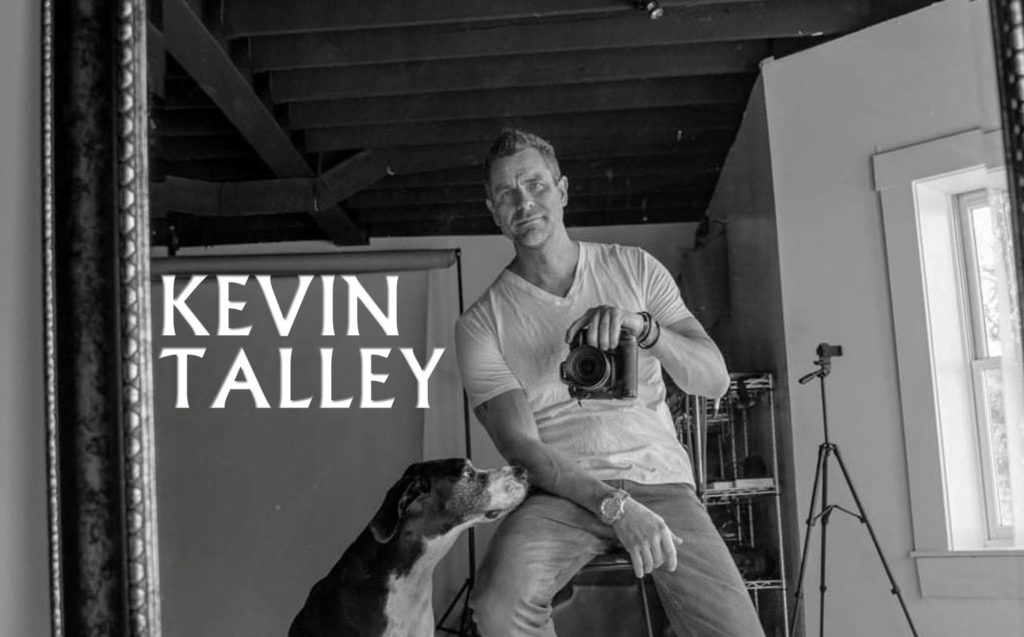 Kevin Talley is a photographer, magazine publisher and model manager working with female and male models while being based in Kentucky. We had a great talk about his previous work as a model and he shared some stories from his travels. We spent quite a bit of time discussing what is involved with being a model in today's era of digital media.
A unique aspect of Kevin's photography studio is offering actor workshops to models. He is bringing established actors to Kentucky to show models how they can show more emotions or get to where they need to mentally be for a photo shoot. Kevin also started his own magazine, Moda Magazine, highlighting his work and obviously giving the models he shoots additional exposure with high quality photos. As you can tell, Kevin has a lot going on and he talks about being busy while being a husband and father.
Make sure to follow Kevin on his social media pages to see his latest work and for his upcoming actor workshops schedule.
Connect with Kevin on her social media pages:
ABOUT Kevin Talley
Photographer. Publisher. Model Manager
​Kevin Talley is based out of Crestwood KY.  Coming from a modeling background and being represented by ELITE and Wilhelmina in Miami Beach and with NEXT and Ford in Los Angeles, he brings a lot to the table helping new models get into the business, developing their photos and getting them placed to mainstream agencies.
Kevin also host actor's workshops with actors Toni Hudson and Catherine Mary Stewart.
Kevin's work is featured in over 30 issues of Playboy, FHM, Men's Fitness, Men's Health, Muscle & Fitness HERS and his own publication M|MÓDA.
SUBSCRIBE
You can subscribe to The Travel Wins Podcast on Apple Podcasts, SoundCloud, YouTube, iHeart Radio, Stitcher, Google Podcasts, Spreaker, Podnews, Castbox,  Pocket Casts, Radio Public, and Amazon.
The Travel Wins intro song by Allison Johnson and Steve Stevens
Website Design by Stack Host
#kevintalley #modelphotography #photographer