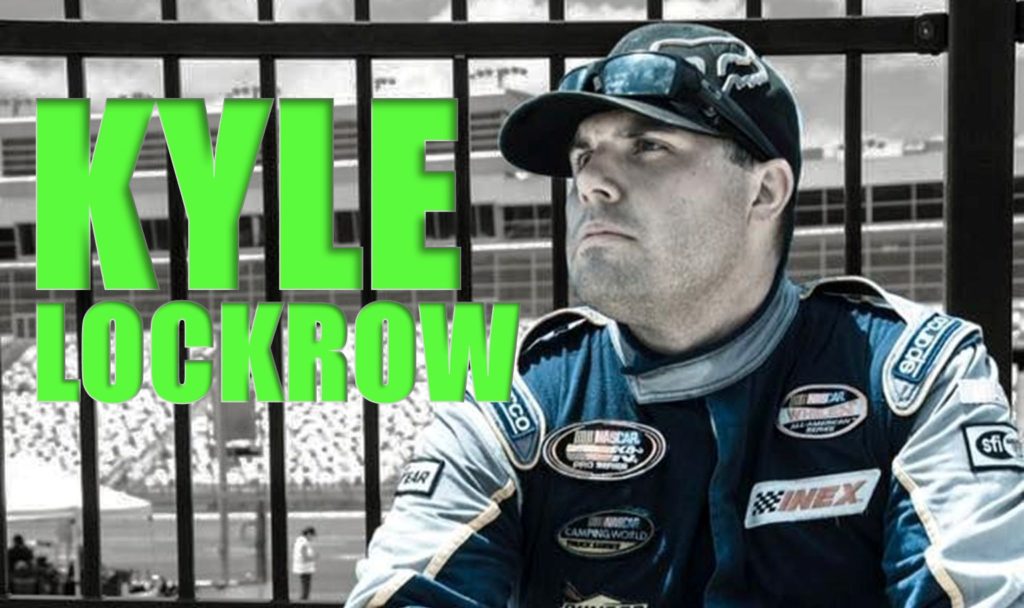 Racing is a Passion 
Kyle Lockrow is pursuing his passion career as a race car driver all while working his 9 to 5 job and being a newlywed. His desire to race began years ago when some family friends introduced him to the sport of auto racing. Traveling to various courses around the country has given him the opportunity to see multiple regions while racing and having to keep his scheduling and packing routines down to a minimum so he can get back to his day job and spend quality time with his wife.
Southern Maryland may not have been a hot bed for racing activity for the young Lockrow. Kyle didn't let that dampen his desire to race and to date, in the past 13 years he has competed in ASA, INEX Legends, NASCAR Late Models, ChampCar Endurance Racing and tested ARCA Cars throughout the course of his career. With the support of family, friends and sponsors, Lockrow is working towards great things in his future. 
It's great listening to someone pursue their goals and is willing to make the sacrifices necessary to achieve something greater than most think is possible. Many kids, myself included, dream about being race car driver ……. Kyle is one of the few that is following up on that dream. Make sure to check out his website and support him however you can.
Connect with Kyle Lockrow on social media:
About Kyle Lockrow
Kyle graduated from Towson University in December 2013 with a Bachelors Degree in Communication Studies. He is currently employed with Coherent Technical Services, Inc. as a Systems Analyst in the Information Technology field. He is a driving Instructor for Xtreme Xperience & NASCAR Racing Experience on the weekends, as well as a Semi-Pro race car driver attempting to compete in NASCAR, ARCA, and IMSA.
SUBSCRIBE
You can subscribe to The Travel Wins Podcast on Apple Podcasts, SoundCloud, YouTube, iHeart Radio, Stitcher, Google Podcasts, Spreaker, Podnews, Castbox,  Pocket Casts, Radio Public, and Amazon.
The Travel Wins intro song by Allison Johnson and Steve Stevens
Website Design by Stack Host
#kylelockrow #driver #racecar