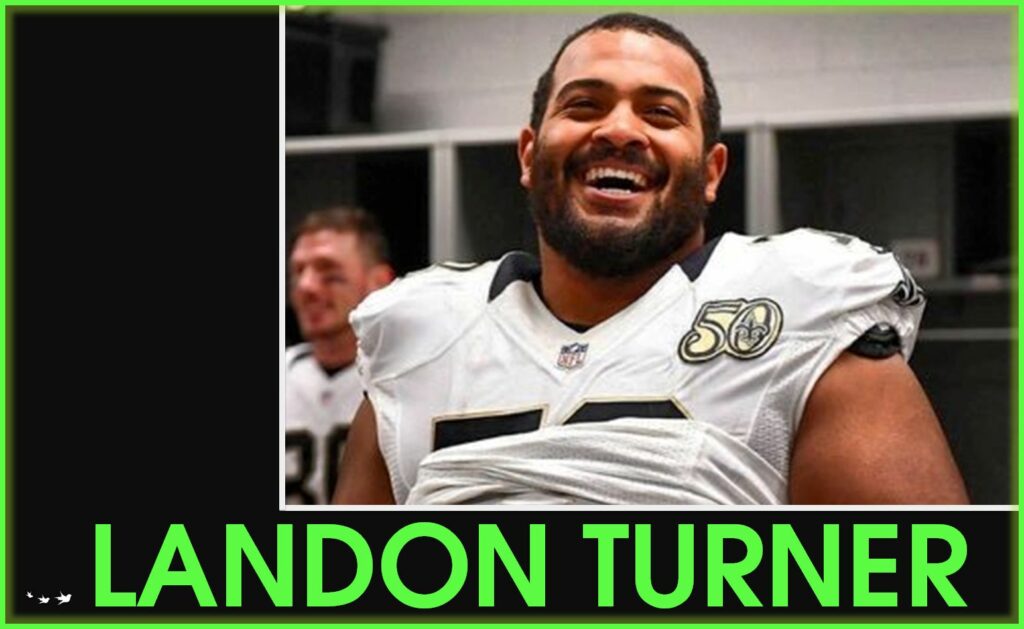 "Navigating Life's Gridiron: Transitioning from NFL Glory to the Civilian World"
In this riveting episode of The Travel Wins, I delve deep into the life and journey of an NFL star, Landon Turner. Known for his prowess on the football field, Landon has played for the New Orleans Saints and has now joined the Carolina Panthers for the 2019 season. But his journey started long before his NFL days; it began on the hallowed grounds of the University of North Carolina, where he dedicated four remarkable years to college football.
"The hard part of being a college athlete is not having the opportunity to take advantage of internships and getting to know people"
Landon's senior year at UNC was nothing short of spectacular. He emerged as the team captain, earning the prestigious title of 1st Team All-American and clinching the coveted Jim Parker Trophy for being the nation's best offensive lineman. With two NFL seasons under his belt and his third year with the Panthers in full swing, our conversation delves into the intriguing differences between life on the road as a college player and the challenges faced by NFL athletes.
But it doesn't stop there. We explore the unique role of being a full-time college athlete and how it can sometimes hinder one's ability to gain job or internship experiences while in college, putting them at a disadvantage compared to their non-athlete peers who have more time for other pursuits.
Landon Turner's insights and experiences are not only enlightening but also invaluable for anyone navigating the transition from a stellar sports career to the civilian world. We extend our heartfelt gratitude to Landon for generously sharing his time with us and wish him the very best in all his future endeavors.
Tune in to this episode of The Travel Wins for an in-depth look at Landon Turner's inspiring journey and the challenges and triumphs of transitioning from the NFL to civilian life.
Connect with Landon Turner:
SUBSCRIBE
You can subscribe to The Travel Wins Podcast on Apple Podcasts, SoundCloud, YouTube, iHeart Radio, Stitcher, Google Podcasts, Spreaker, Podnews, Castbox,  Pocket Casts, Radio Public, and Amazon.
The Travel Wins intro song by Allison Johnson and Steve Stevens
ABOUT Landon Turner
After redshirting his first year at North Carolina, Turner saw action in twelve games in 2012. He served as a backup his first eight games, before replacing an injured Brennan Williams at right guard for the final four games of the season. He would remain a starter throughout his four years. In his junior year, he was named 3rd team All-ACC by the media. As a senior, he was named consensus 1st-Team All-ACC and 1st Team All-American by the Associated Press (AP) and won the Jim Parker Trophy
Professional career
New Orleans Saints
Turner was signed by the New Orleans Saints as an undrafted free agent following the 2016 NFL Draft.
On September 2, 2017, Turner was waived by the Saints and was signed to the practice squad the next day. He signed a reserve/future contract with the Saints on January 16, 2018.
On September 1, 2018, Turner was waived by the Saints.[9] He was re-signed to the practice squad on October 24, 2018, but was released three days later.[10]
Minnesota Vikings
On October 30, 2018, Turner was signed to the Minnesota Vikings practice squad. He was released on November 8, 2018.
Carolina Panthers
On December 19, 2018, Turner was signed to the Carolina Panthers practice squad. He signed a reserve/future contract with the Panthers on December 31, 2018