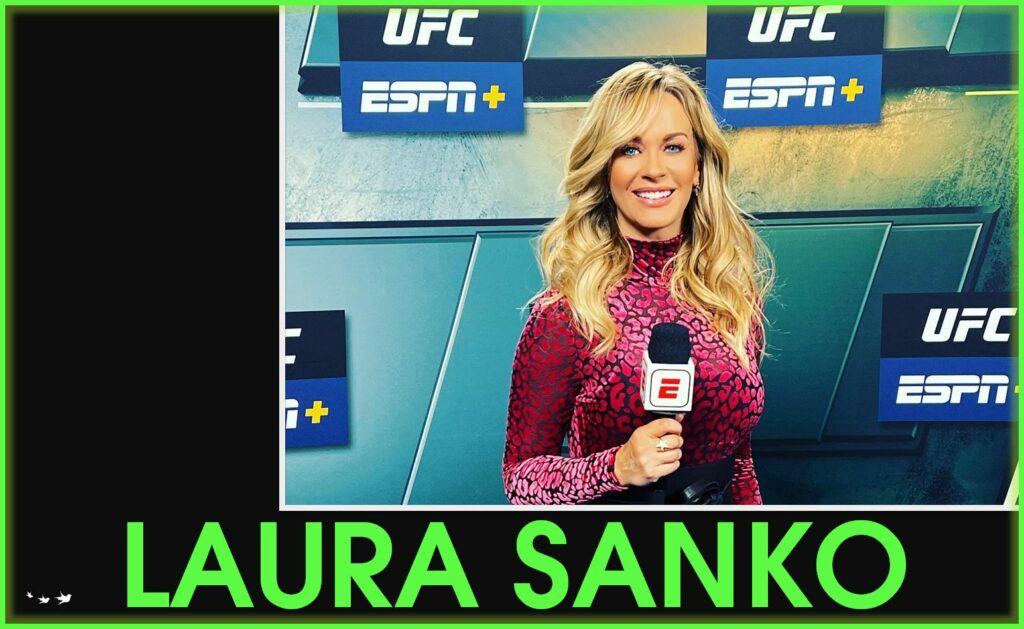 What can I do after my fighting career?
Laura Sanko is a commentator for MMA fights around the globe. Using her personal experiences as a professional MMA fighter Laura has quickly adjusted to the commentator life. Laura decided to change career paths from professional fighter to commentator/reporter after giving birth to her first child. A tough decision to retire after spending years training and learning martial arts made a little easier as she gets to use her knowledge of the sport and fighters to her advantage in talking about them.
She is moving up the ranks in a traditionally male dominated field of combat sport reporting and commentating. We talk about her journey, her travels around the globe for fights, raising her son with her husband and having a ranch in the Midwest.
Make sure to follow Laura on her social media pages to stay up with everything she has coming up and where she will be next.
If you like the podcast, I would love it if you left me a review! Also, feel free to contact me directly via DM regarding this episode or anything in the podcast that may have related to you.
Connect with Laura Sanko on social media:
SUBSCRIBE
You can subscribe to The Travel Wins Podcast on Apple Podcasts, SoundCloud, YouTube, iHeart Radio, Stitcher, Google Podcasts, Spreaker, Podnews, Castbox,  Pocket Casts, Radio Public, and Amazon.
The Travel Wins intro song by Allison Kotzbach and Steve Stevens
Website Design – Stack Host
ABOUT Laura Sanko
Laura graduated from William Jewell College in Liberty, Missouri. She was involved in karate as a young child and has had an interest in the martial arts since then. Sanko has worked for Zuffa LLC since 2016 the company is based out of Las Vegas, Nevada. She has worked as a reporter for the Ultimate Fighting Championship. Laura has conducted interviews for the UFC that were televised on FOX and ESPN. She has interviewed many of the UFC's biggest stars. Laura is credited by IMDb as an actress, known for Invicta FC 18 Grasso vs. Esquibel (2016), UFC on ESPN (2019) and Invicta FC 13 Cyborg vs. Van Duin (2015).
She defeated Cassie Robb on January 5, 2013 in her only professional mixed martial arts bout. The bout was part of the promotion Invicta FC 4 – Esparza vs. Hyatt. She competed in the atomweight division. Laura also has 4 wins and 1 loss in amateur mixed martial arts fight. She defeated Amanda Hein, Emily Reid, Kyla Potter and Nadia Nixon. She lost to Leslie Lockwood on October 30, 2010. Laura Sanko is married with a child.