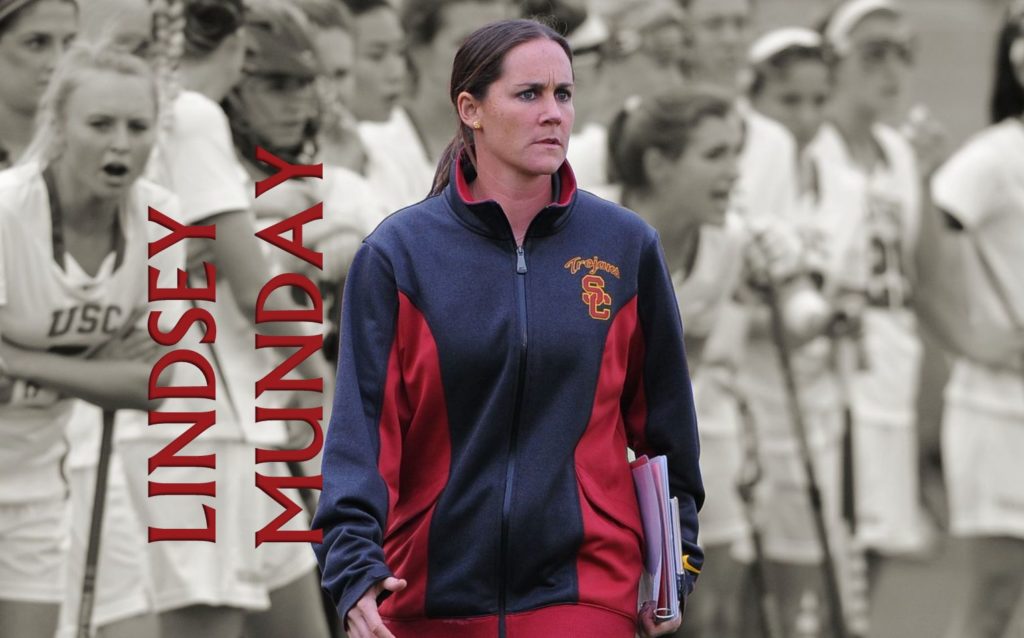 Lindsey Munday has served since 2013 as the inaugural head coach of the USC Trojans women's lacrosse team after a stellar collegiate career at Northwestern winning two national championships. We have a great talk about the travel necessary for a west coast lacrosse team playing a sport that has its roots based on the east coast.
The talk includes her thoughts on recruiting players, the west coast growth of women's lacrosse and how she and her assistant coaches balance their personal lives outside of the rigors of a D1 program.
To follow her journey or the Ladies of Troy lacrosse team make sure to follow them both on their social media pages.
 Connect with Lindsey Munday on social media:
USC Women's Lacrosse Instagram
ABOUT Lindsey Munday
Munday was raised in Mountain Lakes, New Jersey and graduated from Mountain Lakes High School in 2002, where she played basketball and soccer, as well as lacrosse. She was inducted into the school's hall of fame in 2018.
As a member of the Northwestern Wildcats women's lacrosse team, Munday was part of the team that won the 2005 NCAA Division I Women's Lacrosse Championship and was chosen as a member of the all-tournament team. She was also a part of the 2006 NCAA title. She graduated from Northwestern with a bachelor's degree in communications in 2006.
She was a member of the gold-medal-winning U.S. team at the 2009 Women's Lacrosse World Cup and was part of the U.S. team that won the 2013 Women's Lacrosse World Cup, where she was chosen to the All-World Team. Lacrosse Magazine chose Munday as its person of the year in 2013.
She spent four years as an assistant coach at her alma mater and one season as head coach for the Mount St. Mary's Mountaineers women's lacrosse team. She was selected in 2011 as the inaugural coach of the USC Trojans women's lacrosse team, a program that played its first game in February 2013 at Los Angeles Memorial Coliseum, losing to Northwestern. Her USC team has a record of 79–38 overall record, which includes 42–11 record in league competition
SUBSCRIBE
You can subscribe to The Travel Wins Podcast on Apple Podcasts, SoundCloud, YouTube, iHeart Radio, Stitcher, Google Podcasts, Spreaker, Podnews, Castbox,  Pocket Casts, Radio Public, and Amazon.
The Travel Wins intro song by Allison Johnson and Steve Stevens
Website Design by Stack Host
#lindseymunday #lacrosse #womenslacrosse