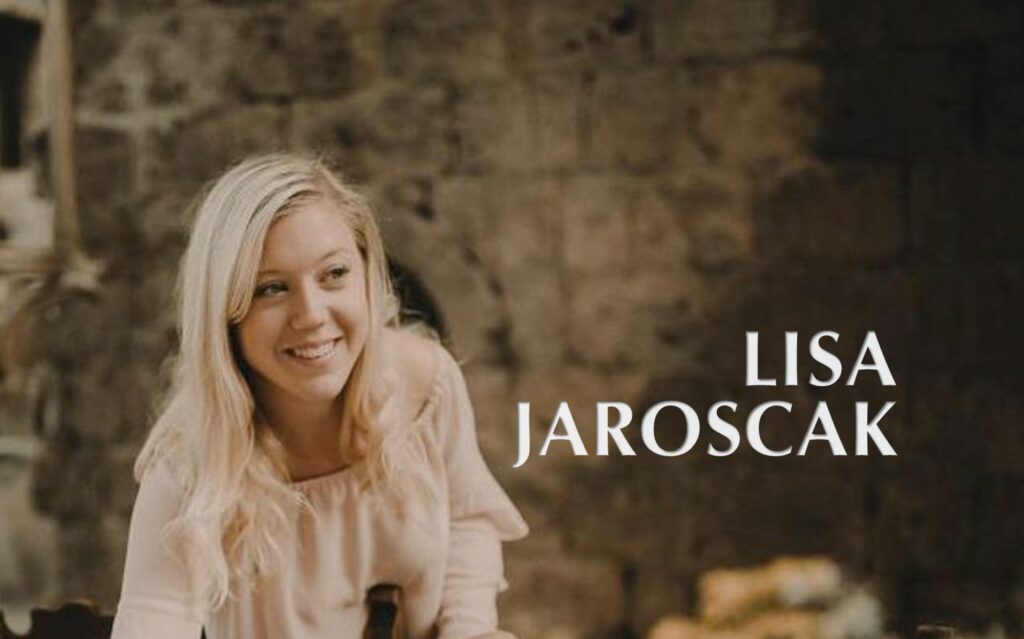 Lisa Jaroscak is a wedding and event planner that happens to love travel. She wanted to incorporate her love of travel with event planning so she started Elegante Weddings and Events. Lisa is a great story about a person that utilizes her past experiences to help her business flourish. Taking her connections and experience of living in Italy has allowed her to plan weddings and events in Italy even though she is based in Chicago Illinois. She now gets to travel to Europe as part of her work.
People often ask, or tell me, that they would love to travel for their work. There are many options and ways to make that happen. Lisa is just one example of someone pursuing her goals to travel for work.
Make sure to follow Lisa and Elegante Weddings on their social media pages to see their latest wedding or to book Lisa for your own wedding.
Connect with Lisa on her social media pages:
ABOUT Lisa Jaroscak
Lisa Jaroscak began her career in events in the music and outdoor festival industry working with clients such as the NFL, C3 Productions, Forbes 500 brand sponsors, and various celebrity talent. Her dedication to creating meaningful relationships in the event industry has led to the opening of her restaurant Shore Club, on the shores of Lake Michigan in Chicago, which only continued her passion for the events and the hospitality industry.
Since 2013, Lisa has worked with amazing individuals and couples planning weddings and social events. She has had the opportunity to fulfill the vision of memorable moments in breathtaking locations across the globe. Lisa spent time living in Italy, which led to her passion for Old European design and destination experiences.
Elegante Weddings and Events was founded with the passion to create magical moments that will be cherished for a lifetime. Lisa possesses the attention to detail and creative eye to bring the aspiration to life. A number of her previous events have been featured in Modern Luxury, Style Me Pretty, Magnolia Rouge, Wedding Sparrow, and Destination I Do Magazine.
Lisa finds an escape from planning by listening to jazz music and attending the opera. She loves to relax with an Italian or French red wine, preferably big and bold. Lisa is inspired by her love to explore new cities and take in all of the beautiful places across the globe.
SUBSCRIBE
You can subscribe to The Travel Wins Podcast on Apple Podcasts, SoundCloud, YouTube, iHeart Radio, Stitcher, Google Podcasts, Spreaker, Podnews, Castbox,  Pocket Casts, Radio Public, and Amazon.
The Travel Wins intro song by Allison Johnson and Steve Stevens
Website Design by Stack Host
#lisajaroscak #elegantewedding #weddingplanner