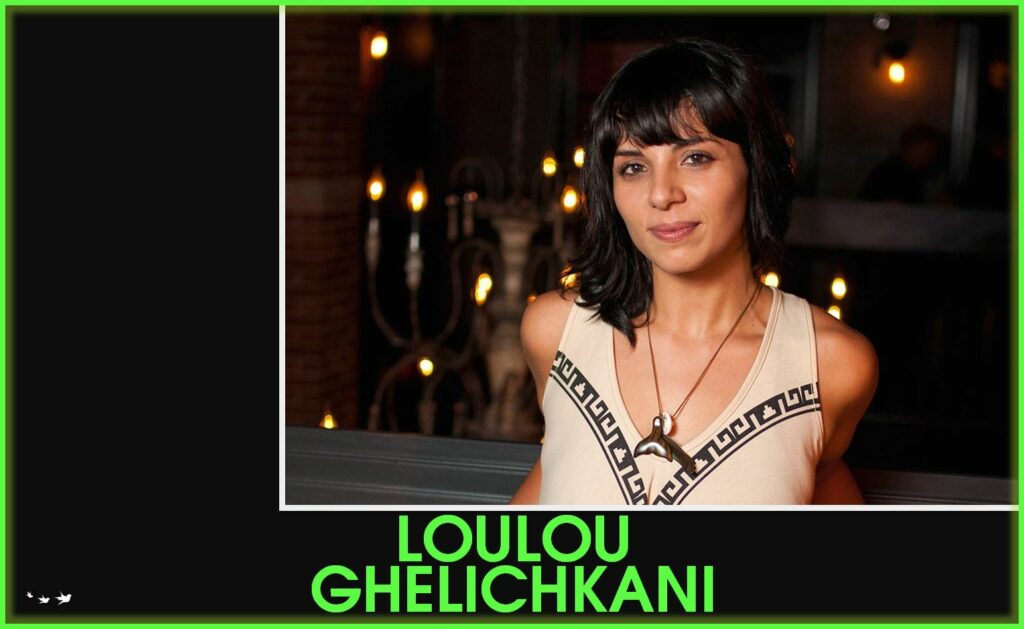 Loulou Ghelichkhani is a singer and musician performing with Thievery Corporation and her own band, Night Glitter. After performing with Thievery Corporation for the past two decades, Loulou was ready for a break from the touring schedule and wanted to work on her own music with her band Night Glitter. The worldwide pandemic was the break she needed and she feels ready to tour again with Thievery and release some of her new Night Glitter music.
She shared her thoughts and stories about raising her daughter while traveling on the roads and in the air. Loulou was a great guest to talk about the highs of playing at some of the best music venues in the world, raising her daughter, becoming a fashion icon for many, continuing to create new music as well as some of the lows and struggles balancing touring life, family and friends.
Make sure to follow Loulou on her social media pages to see where she is performing next or to hear her latest music releases.
Connect with Loulou on her social media pages:
ABOUT Loulou Ghelichkhani
Loulou Ooldouz Ghelichkhani was born in San Jose California. She was raised in Paris, France till her teenage years then moved to Bethesda, Maryland. The culture shock was incredible…it took her a few years to discover the District of Columbia and all its wonders. In 1999, Loulou met Eric and Rob of Thievery Corporation through mutual friends SEE-I. She soon was abducted by the duo on fantastic voyage: Thievery Corporation. Since then she has recorded and performed with the Thieves around the globe.
SUBSCRIBE
You can subscribe to The Travel Wins Podcast on Apple Podcasts, SoundCloud, YouTube, iHeart Radio, Stitcher, Google Podcasts, Spreaker, Podnews, Castbox,  Pocket Casts, Radio Public, and Amazon.
The Travel Wins intro song by Allison Johnson and Steve Stevens
Website Design by Stack Host
#loulou #ghelichkhani #thieverycorporation