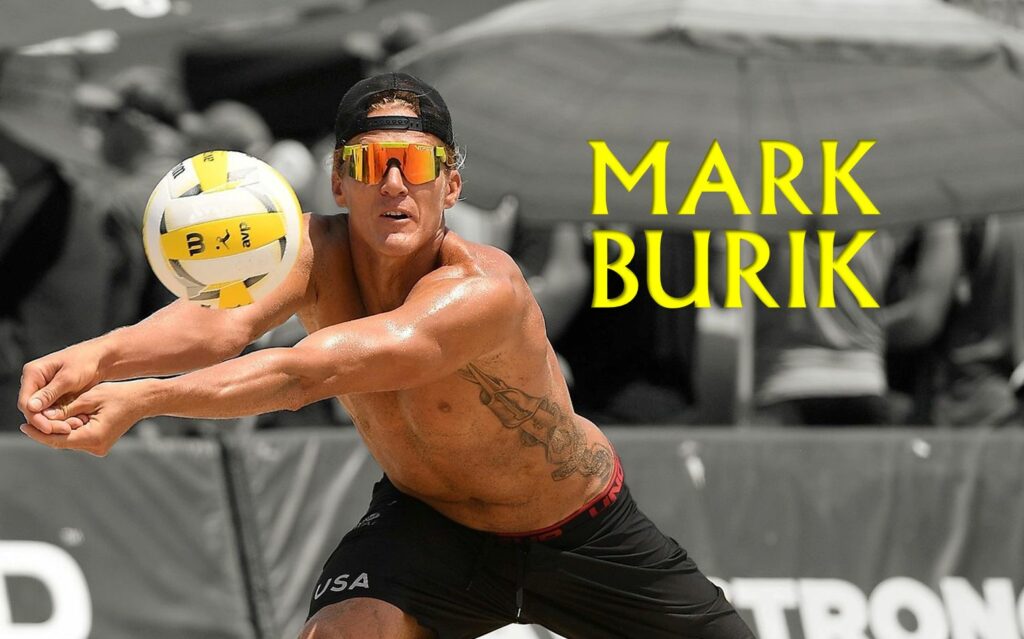 Mark Burik is a professional beach volleyball player and coach. He started Better At Beach Volleyball, while still competing at the highest levels, to help others who want to get better at beach volleyball. As I tell Mark, after interviewing so many different athletes on the show I think volleyball players travel as much as any other athletes in any sport. While the paychecks for beach volleyball might not be up to par with other sports, there are opportunities for volleyball players to play internationally and throughout the states.
Mark shares several stories about his travels around the world for volleyball and how he balances being a world class athlete while operating a growing coaching and player development business. We discuss the current status of beach volleyball; marketing of the sport, growth of young players and how the sport is coming out of the world wide pandemic.
Make sure to follow Mark and Better at Beach on their social media pages to see how you can contact him and start achieving your volleyball successes.
Connect Mark and Better At Beach on their social media pages:
ABOUT Mark Burik
In high school Burik played football for four years and baseball for three years, being named All-Queens as a senior. His one season of volleyball netted him All-Long Island honors in addition to making the NYC Empire State volleyball team. He has three older brothers, Kevin, Brian, who played collegiate baseball, and Scott, who played collegiate football.
Mark has been coaching sports for over 20 years and has played 15 years of professional volleyball all over the world. After receiving his degree in Exercise Science from George Mason University, he played indoor volleyball professionally in Sweden, Norway, and Croatia.
Burik has been a mainstay on the AVP Tour and also competes on the FIVB World Tour. Recognized as one of the top beach volleyball players in the country, he has numerous championships under his belt.  He recently added a NORCECA Continental Championship and a trip to the 2019 Pan American Games representing Team USA.
SUBSCRIBE
You can subscribe to The Travel Wins Podcast on Apple Podcasts, SoundCloud, YouTube, iHeart Radio, Stitcher, Google Podcasts, Spreaker, Podnews, Castbox,  Pocket Casts, Radio Public, and Amazon.
Also available on the DASH Radio channel Fun For Life every Wednesday night at 7:00pm PST, re-airing on Friday nights at 9:00pm PST and Sunday mornings at 8:00am PST.
The Travel Wins intro song by Allison Johnson and Steve Stevens
Website Design by Stack Host
#markburik #betteratbeach #beachvolleyball