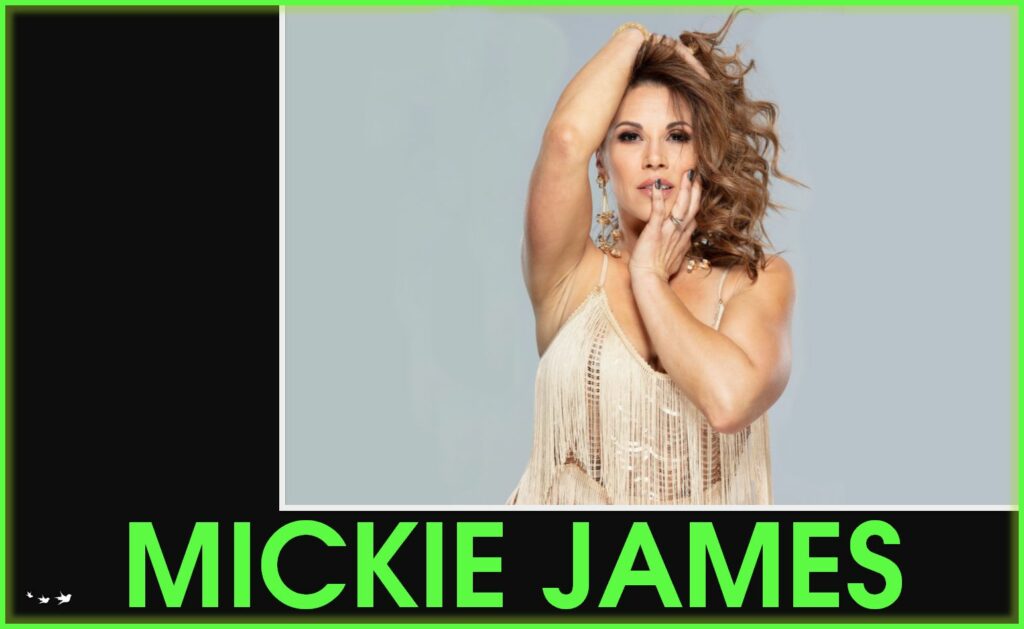 Unveiling the Multifaceted Journey of Mickie James: A Trailblazing 6-Time WWE World Champion, Country Serenader, Devoted Wife, Doting Mother, Versatile Actress, Charismatic Model, Podcast Luminary, and Empowered Force of Nature
Embarking on her odyssey in the world of wrestling at an impressionable age, Mickie James, a name synonymous with triumph, resilience, and artistry, set out on a course that would lead her to the far corners of the globe. Little did she envision during those formative years that her path would wind through the expanses of continents, guided by the spotlight of success.
Mickie's evolution from a youthful aspirant to a seasoned luminary is a testament to her relentless drive and multifaceted talents. Beyond the allure of the wrestling ring, she has woven the threads of her melody into the tapestry of country music, crafting soul-stirring verses that resonate with her life's chapters. A tapestry enriched by her roles as a cherished spouse, nurturing mother, captivating actress, poised model, and a host of a podcast that echoes the vibrant symphony of her experiences.
Nurtured by the world's stage, Mickie's venturesome spirit never wavered, even as she embraced the roles of wife and mother. The journey, she attests, is not merely defined by destinations, but by the connections formed along the way. In a candid exchange, we delve into the heart of her recent transition to the enchanting melodies of Nashville, Tennessee. Amid the bustling cadence of her dual careers, it's the foundation of support from loved ones that orchestrates the harmonious dance of her demanding schedule.
Yet, even as the world grappled with the unprecedented embrace of lockdowns, Mickie's indomitable spirit remained luminous. Her resolve, akin to a guiding star, illuminated a path through the labyrinthine challenges posed by restricted travel. A resolute optimist, she sculpted silver linings from the constraints, a true embodiment of the adage that every obstacle is but a stepping stone to greatness.
Engaging with a kindred spirit of the road, it was evident that the art of meticulous planning courses through Mickie's veins. Her affinity for premeditation, a trait shared by many of her fellow wanderers, unfurls a canvas of strategies that transform the chaos of travel into a choreographed ballet of seamless transitions.
In the realm of business travel, Mickie James stands not only as an icon but as a kindred soul, a fellow pilgrim navigating the currents of life on the go. As our conversation unfolded, it was a tapestry of shared experiences, mutual convictions, and a symphony of resilient spirits converging in harmony.
In the chronicles of modern voyagers, Mickie's voyage shines as a beacon of empowerment, a melody of triumph over trials, and an eloquent testament to the human capacity to conquer and create. The trajectory of this remarkable woman continues to evolve, her chapters penned with intention, her journey a saga that captivates hearts, transcending boundaries, and uniting us all in the universal embrace of her story.
Connect with Mickie James on social media:
SUBSCRIBE
You can subscribe to The Travel Wins Podcast on Apple Podcasts, SoundCloud, YouTube, iHeart Radio, Stitcher, Google Podcasts, Spreaker, Podnews, Castbox,  Pocket Casts, Radio Public, and Amazon.
The Travel Wins intro song by Allison Kotzbach and Steve Stevens
Website Design – Stack Host
ABOUT Mickie James
Mickie Laree James-Aldis is an accomplished American professional wrestler, singer/songwriter, actress, and model, who previously associated with the 'World Wrestling Entertainment' (WWE) brand 'Smackdown.'
Her wrestling career, spanning almost two decades, began in 1999. Initially, Mickie worked as a valet in the independent circuit. She first drew national attention working with 'NWA: Total Nonstop Action,' where she became part of the stable called 'The Gathering.'
She made her 'WWE' main-roster debut in October 2005 in arguably one of the most influential female storylines of all time. She emerged as a five-time "WWE Women's Champion" and one-time "WWE Divas Champion" claiming recognition worldwide as the top Woman in the Industry.
Upon departing WWE in 2010 she returned to 'Total Nonstop Action Wrestling' (TNA) and won the 'TNA Knockouts Championship' thrice, becoming a total Nine Time Women's Champion. Then, making history by becoming the first woman to ever hold all three nationally recognized women's television championships.
In 2010 Mickie James went on to release her first single "Are you with me" and her first album 'Strangers & Angels' with notable producer Kent Wells in Nashville TN. In 2013 Mickie was signed to "Eone Music Nashville" where she gained momentum in the release of her Single 'Somebody's Gonna Pay.' with her first music video. Followed by her album "Somebody's Gonna Pay" which featured her TNA entrance music "Hardcore Country" as a bonus track.
Since then, Mickie has continued working on her new projects with fellow songwriters, and released five new singles with "SMG music and media" out of Grand Rapids Michigan. She's collaborated with names such as "The Yang Yang Twins" on her single and music video "Left right left" She was inducted in the Native American Music Awards (NAMA) Hall of Fame in 2017 and has won 3 NAMA Single of the year/ Song of the year awards. Mickie recently opened for County Music Icons "Big & Rich" in her hometown of Richmond, VA.