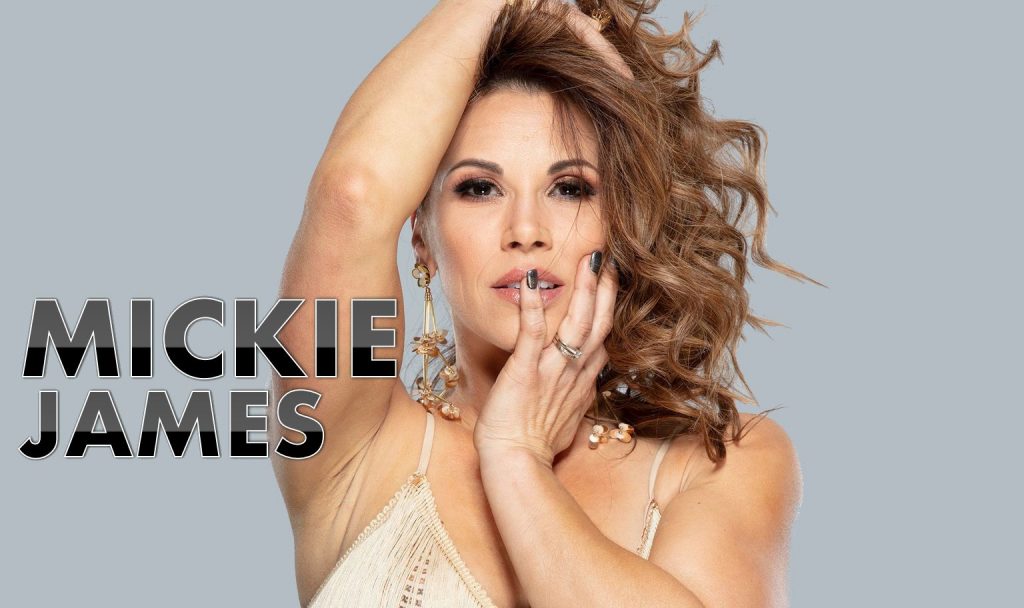 Mickie James is a world champion wrestler, singer, wife, mom, podcast host and a grown ass woman.
Mickie James is a 6-time world champion professional wrestler, country singer/songwriter, wife, mom, actress, model, podcast host and a grown ass woman.
Starting her wrestling career at a young age Mickie didn't know then that she would travel the world. Now as a wife and mom, Mickie is still enjoying the travels of her wrestling and singing careers. We have a great talk about her recent move to Nashville, Tennessee and the help she relies on from friends and family to make her crazy schedule come together.
Like so many others, Mickie's work is being affected by the worldwide lockdown but her positive mindset is making the best of the current travel conditions. It was great talking to another business traveler that is obsessive about planning her trips ahead of schedule and we shared many common travel traits.
Make sure to follow Mickie on her social media pages to stay up with her upcoming tour dates and new music.
If you like the podcast, I would love it if you left me a review! Also, feel free to contact me directly via DM regarding this episode or anything in the podcast that may have related to you.
Connect with Mickie James on social media:
SUBSCRIBE
You can subscribe to The Travel Wins Podcast on Apple Podcasts, SoundCloud, YouTube, iHeart Radio, Stitcher, Google Podcasts, Spreaker, Podnews, Castbox,  Pocket Casts, Radio Public, and Amazon.
The Travel Wins intro song by Allison Kotzbach and Steve Stevens
Website Design – Stack Host
ABOUT Mickie James
Mickie Laree James-Aldis is an accomplished American professional wrestler, singer/songwriter, actress, and model, who previously associated with the 'World Wrestling Entertainment' (WWE) brand 'Smackdown.'
Her wrestling career, spanning almost two decades, began in 1999. Initially, Mickie worked as a valet in the independent circuit. She first drew national attention working with 'NWA: Total Nonstop Action,' where she became part of the stable called 'The Gathering.'
She made her 'WWE' main-roster debut in October 2005 in arguably one of the most influential female storylines of all time. She emerged as a five-time "WWE Women's Champion" and one-time "WWE Divas Champion" claiming recognition worldwide as the top Woman in the Industry.
Upon departing WWE in 2010 she returned to 'Total Nonstop Action Wrestling' (TNA) and won the 'TNA Knockouts Championship' thrice, becoming a total Nine Time Women's Champion. Then, making history by becoming the first woman to ever hold all three nationally recognized women's television championships.
In 2010 Mickie James went on to release her first single "Are you with me" and her first album 'Strangers & Angels' with notable producer Kent Wells in Nashville TN. In 2013 Mickie was signed to "Eone Music Nashville" where she gained momentum in the release of her Single 'Somebody's Gonna Pay.' with her first music video. Followed by her album "Somebody's Gonna Pay" which featured her TNA entrance music "Hardcore Country" as a bonus track.
Since then, Mickie has continued working on her new projects with fellow songwriters, and released five new singles with "SMG music and media" out of Grand Rapids Michigan. She's collaborated with names such as "The Yang Yang Twins" on her single and music video "Left right left" She was inducted in the Native American Music Awards (NAMA) Hall of Fame in 2017 and has won 3 NAMA Single of the year/ Song of the year awards. Mickie recently opened for County Music Icons "Big & Rich" in her hometown of Richmond, VA.
#mickliejames #countrysinger #wrestling