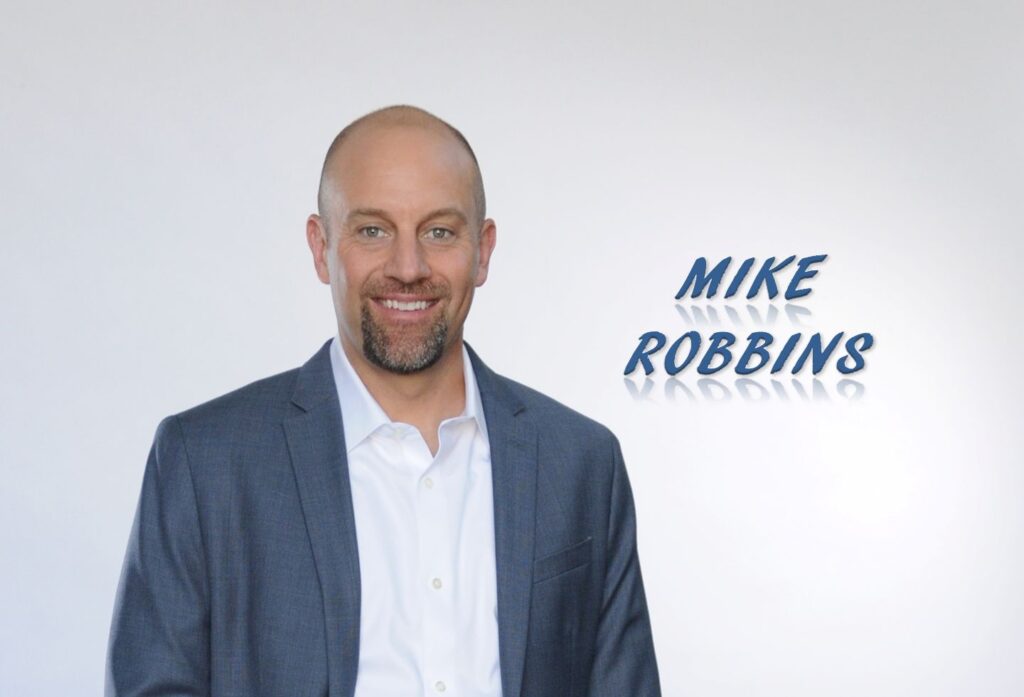 Mike Robbins is a public speaker, author, an expert in teamwork and leadership and my guest on today's podcast. Mike was a suggested guest by my sister who saw him speak a while back in Ojai, California. His career started out as a professional baseball player but then like many athletes he had to pivot his career into a new field after injuries removed him from the game he loved to play. Mike's background of having to pivot at a young age will prove useful for him and his team as they learn how to be successful operating a public speaking organization during a time when you aren't allowed to gather or have companies gather for functions.
"Somewhere around 25 events either postponed or cancelled and my new book "We're All In This Together" just came out, so we had a whole book tour and book events that were scheduled and we had to adjust".  ~ Mike Robbins on how COVID19 affected his business
His fifth and latest book "We're All In This Together" was titled many months before the lockdown but it is a perfect title for how we had to revisit our purpose and careers as business travelers. We discuss his thoughts on speaking engagements in the future, whether virtual or with social distancing, as well as how his book can help individuals going thru these unprecedented times.
Connect with Mike Robbins:
ABOUT
Mike Robbins is the author of five books, Focus on the Good Stuff, Be Yourself Everyone Else is Already Taken, Nothing Changes Until You Do, and, Bring Your Whole Self to Work, which have been translated into fifteen different languages.  His fifth book, We're All in This Together: Creating a Team Culture of High Performance, Trust, and Belonging, was just released.
As an expert in teamwork, leadership, and emotional intelligence, Mike delivers keynotes and seminars around the world that empower people, leaders, and teams to engage in their work, collaborate, and perform at their best. Through his speeches, seminars, consulting, and writing, Mike teaches important techniques that allow individuals and organizations to be more appreciative, authentic, and effective.
His clients include: Google, Wells Fargo, Microsoft, Schwab, LinkedIn, Deloitte, the U.S. Department of Labor, Gap, Harvard University, Coca-Cola, Chevron, eBay, Kaiser, Airbnb, UC Berkeley, the NBA, Genentech, Adobe, the Oakland A's, and many others. Mike is a member of the National Speakers Association and is one of less than 10% of the professional speakers in the world to have earned the prestigious Certified Speaking Professional (CSP) designation.
He has been featured on NPR, ABC News, the Oprah radio network, and in the Harvard Business Review, Fast Company, the New York Times, the Economist, the Wall Street Journal, and many others. He's a regular contributor to Forbes and the creator and host of the popular podcast, We're All In This Together.
Prior to his speaking, writing, and consulting career, Mike was drafted by the New York Yankees out of high school. He turned the Yankees down and instead chose to play baseball at Stanford University, where he pitched in the College World Series. He was drafted by the Kansas City Royals out of Stanford and played three seasons of professional baseball in the Royals organization before arm injuries ended his playing career while still in the minor leagues.
After his athletic career was cut short, Mike worked in sales and business development for two Internet start-ups. When the dot-com bubble burst in 2000, it allowed him to follow a deeper passion – empowering and inspiring people – and opened the door for him to start working full time as a speaker, author, and coach.
In addition to earning a degree from Stanford in American Studies with a specialization in race and ethnicity, Mike has continued to educate himself. He has extensively studied many disciplines of both personal and professional development and received training from the Coaches Training Institute.
He's also a former board member for two non-profit organizations – Challenge Day (a powerful youth organization that focuses on inclusion, mindfulness, and personal development for teens) and The Peace Alliance (an organization focused on creating a culture of peace in America and around the world, as well as a grassroots political campaign to create a cabinet-level U.S. Department of Peace).
Mike is a contributing author to: Chicken Soup for the Single Parent's Soul, Creating a Marriage You'll Love, and Thirty Things to Do When You Turn Thirty.
He lives in Novato, CA (in the San Francisco Bay Area) with his wife Michelle, and their two daughters, Samantha and Rosie.
SUBSCRIBE
You can subscribe to The Travel Wins Podcast on Apple Podcasts, SoundCloud, YouTube, iHeart Radio, Stitcher, Google Podcasts, Spreaker, Castbox, Overcast, Breaker, Pocket Casts, Radio Public, and Spotify.
Intro song "Road Trip" by Robin Tricker