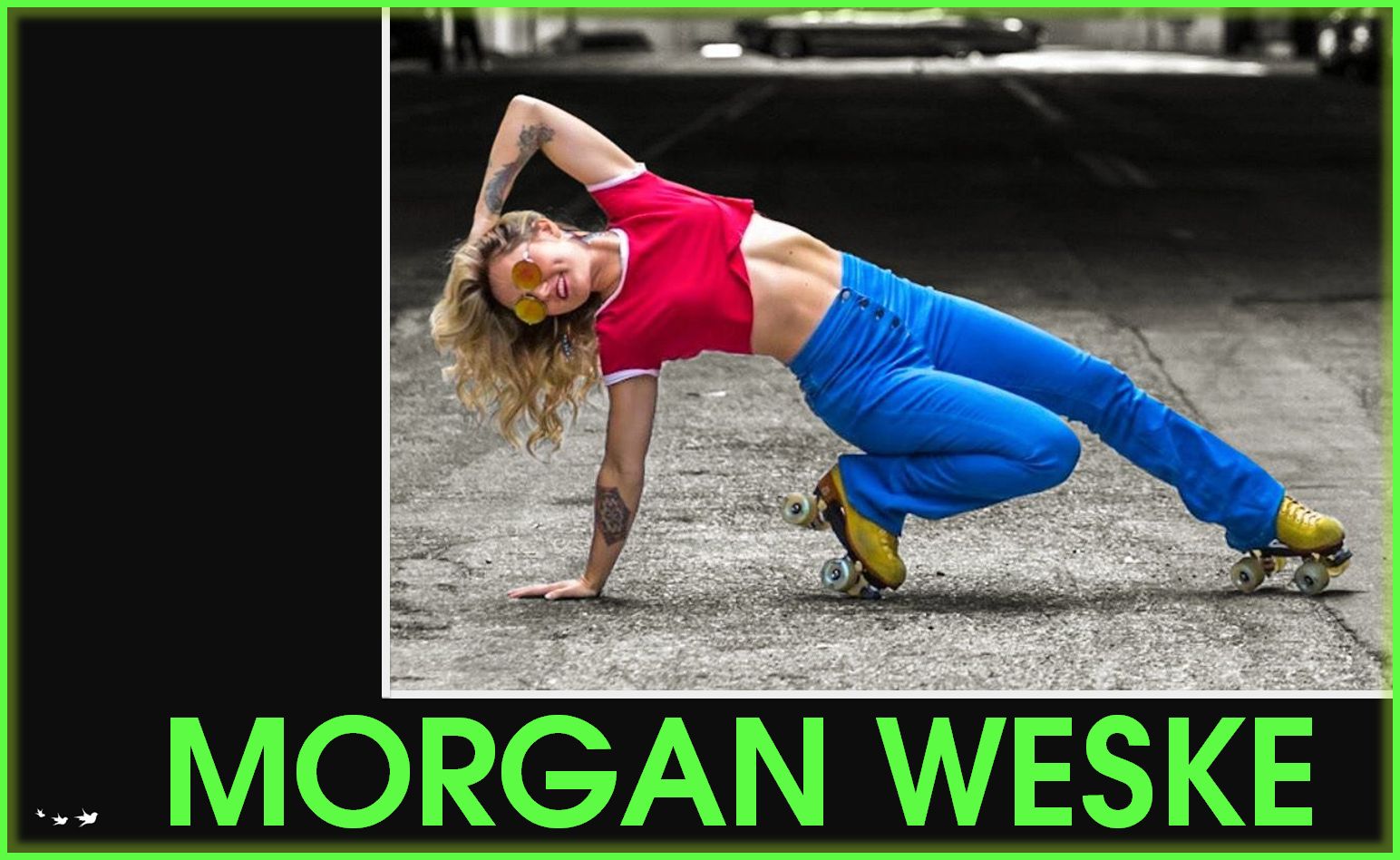 "Unleashing Happiness: The Journey of Roller Skating Maverick, Morgan Weske"
In this episode of The Travel Wins, prepare to be captivated as we dive into the dynamic world of roller skating with none other than the trailblazing sensation herself, Morgan Weske. Join us on a voyage of discovery as we unveil how Morgan's unbridled passion for skating carved unforeseen pathways to success. From igniting her presence in showbiz to gracefully thriving as a professional backup dancer, Morgan's journey offers profound insights into finding genuine happiness while embarking on a globetrotting career.
A Quest for Authenticity: In the words of Morgan Weske, "I could be Morgan Weske. I didn't have to cover up my tattoos, could wear whatever I want, be myself. People wanted that." With this powerful mantra, Morgan shattered norms and embraced her individuality, becoming an embodiment of freedom and authenticity. Tune in as Morgan delves into how embracing her true self not only brought her personal liberation but also resonated deeply with others seeking inspiration.
Skating through Success: Unveiling layers beyond the glitz and glamour, Morgan opens up about her enthralling journey into the heart of show business. Weaving through the highs and lows, she divulges the secret sauce behind her resilience and tenacity as she navigated the intricate world of professional roller skating. From the dazzling lights of the stage to the kinetic energy of her roller skates, Morgan's story will leave you enthralled and inspired.
Beyond the Roller Skates: But the story doesn't end there. In a candid tête-à-tête, Morgan bares it all, sharing her favorite globetrotting destinations that have left an indelible mark on her heart. Moreover, she takes us behind the scenes of her life during quarantine, offering a glimpse into her personal reflections and strategies for staying motivated. Delve into her thoughts on dating, relationships, and how she strikes a harmonious balance between her career and personal life.
Dance Skate: Where Passion Meets Creativity: As the curtain rises on a new chapter, we explore the multifaceted facets of Morgan's artistic pursuits. Beyond the world of roller-skating, Morgan dazzles with her prowess in dance, choreography, acting, and instruction. A true embodiment of versatility, she's also a force to be reckoned with in the realm of social media. Discover the enchanting world of Dance Skate, Morgan's brainchild that unites skating enthusiasts from across the globe through riveting tutorials, virtual events, and a shared passion for movement.
Unlocking the Gateway to Your Dreams: If you've ever dreamt of transforming your passion into a thriving career, this episode is your golden ticket. Morgan Weske's journey is a testament to the fact that unyielding dedication, authenticity, and a touch of daring can unlock doors you never thought possible. Get ready to be engaged, inspired, and uplifted as we embark on an extraordinary odyssey with a true maverick of the roller-skating world.
Get ready to roll into a world of inspiration with Morgan Weske on this profoundly engaging episode of The Travel Wins. Whether you're an aspiring artist, a fellow globetrotter, or simply someone in search of unadulterated happiness, this episode promises to leave an indelible imprint on your soul. Don't miss this roller-coaster ride of emotions and insights that will keep you engaged from start to finish.
Show Notes:
1:02 – Find out how Morgan started her career as a professional backup dancer.
3:06 – Morgan talks about the challenges of a professional dance career.
3:54 – Discover how Morgan finds new freedom from roller skating while visiting Venice Beach.
5:34 – Roller skating starts to pay off for Morgan!
7:51 – Morgan makes a clever analogy to explain the difference between dancing and roller skating.
13:57 – We discuss Morgan's upcoming tour, Olympic appearance, international travel, and more.
19:50 – Pete gets a shocking answer when he asks about the most exciting place Morgan has visited.
24:37 – Morgan talks about the physical challenges of travel and staying in peak condition.
33:00 – Morgan explains why you'll find more success by pursuing your passions.
35:02 – Pete asks Morgan about her long-term goals.
43:27 – Find out which artist Morgan admires most.
46:43 – Morgan discusses the challenges of long-distance dating and what it would take to settle down.
49:15 – Learn what Morgan does to pass the time while traveling.
52:04 – Morgan shares ways to connect.
54:54 – Pete and Morgan discuss the opportunities that occur from asking.
Connect with Morgan Weske:
https://www.youtube.com/morganweske
https://www.instagram.com/morganweske/
https://www.facebook.com/morgan.weske.7
https://twitter.com/MorganWeske
Subscribe: You can subscribe to The Travel Wins Podcast on Apple Podcasts, SoundCloud, YouTube, iHeart Radio, Stitcher, Google Podcasts, Spreaker, Castbox, Overcast, Breaker, Pocket Casts, Radio Public, and Spotify.