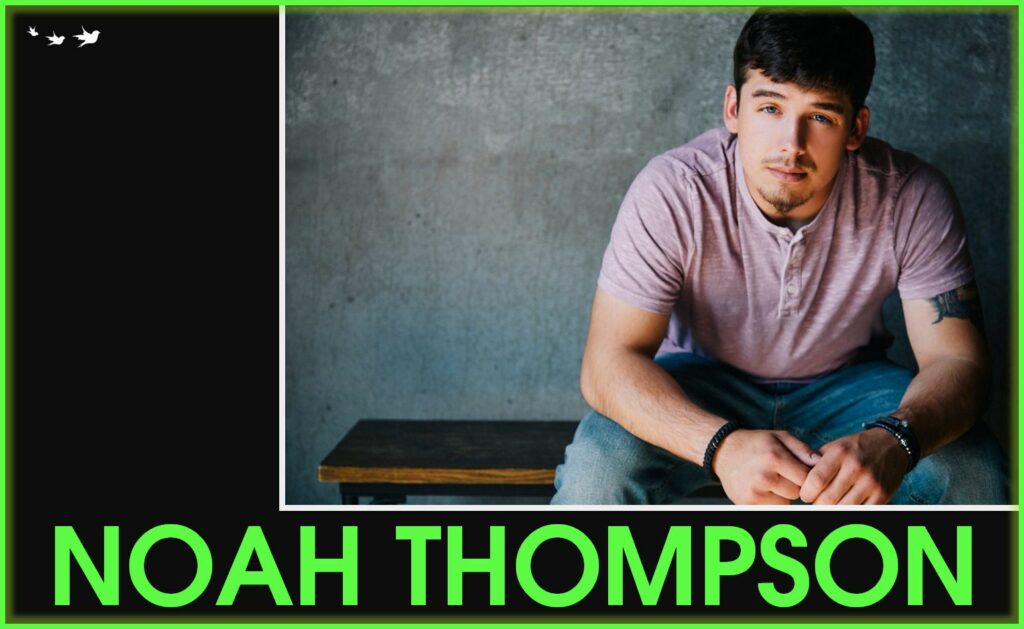 Noah Thompson, a talented and promising country singer, has embarked on a remarkable journey in his budding career. Just last month, he achieved a momentous triumph by winning the 20th season of American Idol, catapulting him into the spotlight. By day, Noah works as a diligent construction worker, but it is in his precious moments of freedom that he immerses himself in his passion for country music. Despite his unwavering desire to pursue singing, Noah had to conquer his nerves and seize an opportunity to showcase his talent.
The pivotal turning point in Noah's life came with the birth of his son, which served as a powerful incentive to pursue his dreams. Recognizing Noah's potential, a supportive friend took the initiative to sign him up for American Idol, setting him on a path to discover what he could achieve. Balancing the demands of a newborn with the pressures of building his brand and gaining invaluable experience through live performances on the road is an arduous task. Noah's determination, however, remains unwavering as he embraces the challenges that come with his musical aspirations.
Having the opportunity to chat with Noah at this pivotal moment in his career was a source of great excitement. I sought to delve into his thoughts on touring and the venues he aspired to grace with his captivating performances. The journey of a new parent is undeniably demanding, and Noah's commitment to building his musical presence while managing the responsibilities of fatherhood is truly admirable. Witnessing his live performances, where he can connect with audiences and fine-tune his craft, will undoubtedly be an exhilarating experience.
To stay updated on Noah Thompson's journey, I encourage everyone to follow him on his various social media platforms. By doing so, you can catch a glimpse of his upcoming performances and eagerly anticipate his forthcoming music releases. Noah's unwavering dedication and undeniable talent make him an artist to watch closely as he continues to rise in the world of country music.
Connect with Noah on his social media pages:
ABOUT Noah Thompson
Noah now joins the long list of American Idol champions. The country singer was named the season 20 winner during the May 22 finale. Noah was in the top 3 alongside HunterGirl and Leah Marlene. Season 20 ended up with two country artists in the final 2, with Leah coming in third place.
His co-worker, Arthur, actually urged Noah to try out for American Idol. Arthur was the one who signed up and recorded Noah for the "Idol Across America" virtual audition. Noah admitted he would have never signed himself up for Idol because he's never had confidence in himself. Arthur's hunch paid off in a major way for Noah!
Prior to American Idol, Noah lived and worked in Louisa, Kentucky. He worked in construction doing remodeling, finish work, and more. "My favorite part is probably the people I work with," Noah said in his introduction video.
Noah revealed during Hollywood Week that he recently welcomed a son with his girlfriend, Angel. "I have a little boy. He just turned 7-months," Noah explained. "I recently became a dad. My little boy, he's my strive for all this. Blows my mind that I'm even here, this could give me the opportunity to give my son an entire new life, a better life." Over a year ago, Noah revealed two original songs on his YouTube channel. The songs are titled "Pedestal" and "Hearts Painted Black." He recently released the single "One Day Tonight."
SUBSCRIBE
You can subscribe to The Travel Wins Podcast on Apple Podcasts, SoundCloud, YouTube, iHeart Radio, Stitcher, Google Podcasts, Spreaker, Podnews, Castbox,  Pocket Casts, Radio Public, and Amazon.
The Travel Wins intro song by Allison Johnson and Steve Stevens