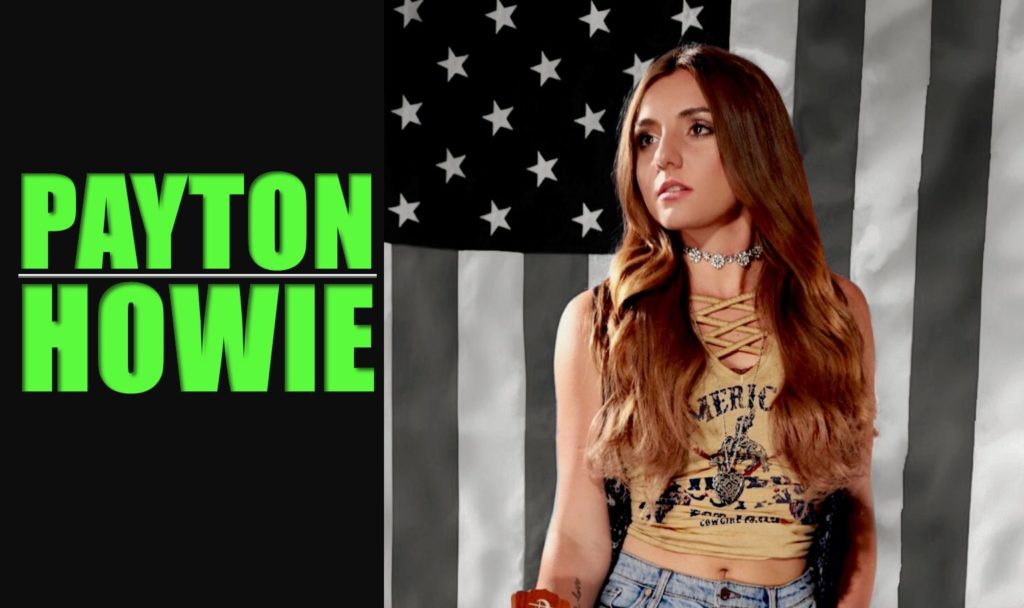 Payton Howie is a country singer and songwriter with roots in California that are now spreading to Texas and Nashville. Payton talks about her live performances during the lockdown and how her tour schedule is starting to open up with more and more shows being booked. With the release of her latest single "Freedom" we talked about her new EP and the importance of performing her own songs versus cover songs.
I asked Payton how or if she felt her athletic background has helped her singing and performing career. Let me know if you agree or disagree with her answers. Make sure to check out her singles on all of the music platforms and keep your eyes out for her "Freedom" music video on CMT.
Connect with Payton Howie on social media:
ABOUT Payton Howie
With backwoods bathed vocals and bona fide southern swagger, Payton Howie is leading the next generation of redneck women. Branded as the ultimate 'All American Girl' by Scenes Media, Howie unapologetically embodies the untamed tradition that country music was built on, and she's hell-bent on bringing her own grit to the honky tonk. Not many can say they've shared the stage with the likes of Carrie Underwood, and Howie is one of even fewer who can say they were handpicked to do so at the age of 5; while other kids were learning how to ride a bike, she was teaching people to expect the unexpected whenever they hear the name Payton Howie. Her most recent single "Freedom" was featured on several of Spotify's sought after editorial playlists, and the accompanying music video bleeds red, white and blue. On the verge of releasing her debut EP, Payton Howie is prepared to scorch country music with a brand that's hers alone.
SUBSCRIBE
You can subscribe to The Travel Wins Podcast on Apple Podcasts, SoundCloud, YouTube, iHeart Radio, Stitcher, Google Podcasts, Spreaker, Podnews, Castbox,  Pocket Casts, Radio Public, and Amazon.
The Travel Wins intro song by Allison Johnson and Steve Stevens
Website Design by Stack Host
#paytonhowie #countrysinger #californiacountry