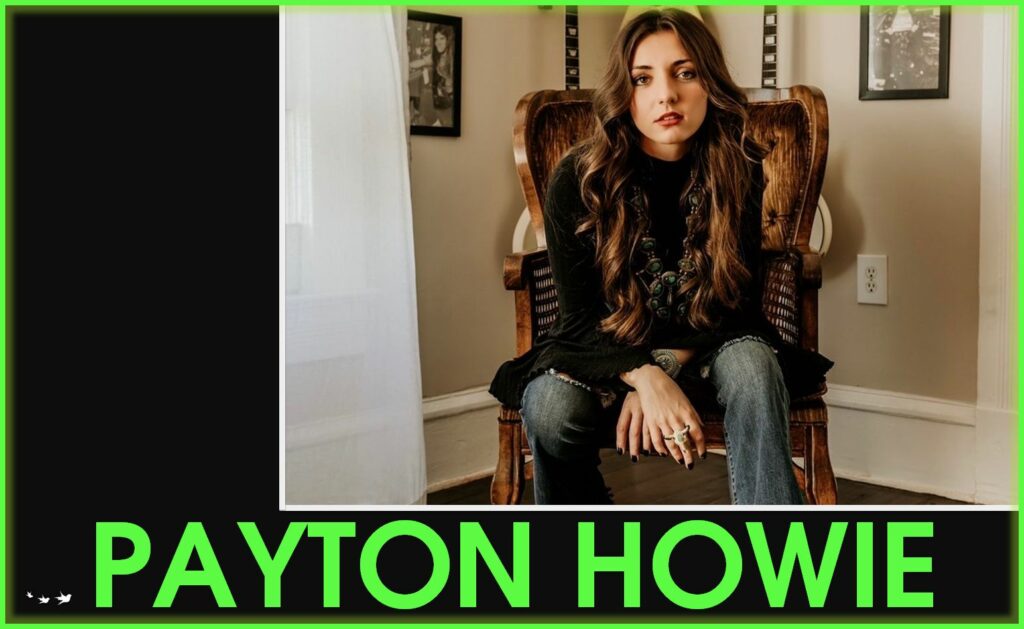 "Diving into the Melodic Journey of Payton Howie: From California Roots to Nationwide Stages"
In the latest riveting episode of our business travel podcast, we had the honor of sitting down with the sensational country singer and songwriter, Payton Howie. Hailing from the sun-kissed landscapes of California, Payton's musical odyssey has taken her on a captivating journey through Texas and Nashville, where her talents have flourished and her melodies have found their home.
Amidst the trials and tribulations of lockdown, Payton's live performances became a beacon of hope for music enthusiasts everywhere. As the world yearned for connection, her soulful tunes bridged the gap between isolation and togetherness. Now, as the curtains gradually rise once again, Payton shares her excitement about the burgeoning tour schedule, illuminated by a plethora of eagerly anticipated shows that have been meticulously penciled into her calendar.
A resounding crescendo in Payton's career, her latest single, aptly titled "Freedom," has taken the music scene by storm. In our insightful conversation, we delved into the very core of her new EP, exploring the narrative behind the music, and unearthing the raw emotions that breathe life into every lyric. Amidst the vast ocean of musical choices, we explored the significance of performing original compositions versus cover songs, unraveling Payton's deep-rooted commitment to authenticity and creative expression.
Curiosity led us to inquire about the intriguing intersection of athleticism and musical artistry in Payton's life. With a background in sports, we wondered how this unique foundation has shaped her approach to singing and performing. Payton's candid insights painted a vivid portrait of the symbiotic relationship between discipline, determination, and the stage. Do her experiences on the field converge seamlessly with her enchanting performances under the spotlight? The verdict awaits, and we invite you to weigh in on this intriguing conversation.
To be enraptured by Payton's harmonious storytelling, we encourage you to explore her singles across various music platforms. As a treat for the senses, keep your anticipation alive for the forthcoming "Freedom" music video on CMT, a visual spectacle that promises to resonate as deeply as her mellifluous tunes. Join us on this musical voyage, where California dreams evolve into a symphony that echoes across states and hearts alike.
Connect with Payton Howie on social media:
ABOUT Payton Howie
With backwoods bathed vocals and bona fide southern swagger, Payton Howie is leading the next generation of redneck women. Branded as the ultimate 'All American Girl' by Scenes Media, Howie unapologetically embodies the untamed tradition that country music was built on, and she's hell-bent on bringing her own grit to the honky tonk. Not many can say they've shared the stage with the likes of Carrie Underwood, and Howie is one of even fewer who can say they were handpicked to do so at the age of 5; while other kids were learning how to ride a bike, she was teaching people to expect the unexpected whenever they hear the name Payton Howie. Her most recent single "Freedom" was featured on several of Spotify's sought after editorial playlists, and the accompanying music video bleeds red, white and blue. On the verge of releasing her debut EP, Payton Howie is prepared to scorch country music with a brand that's hers alone.
SUBSCRIBE
You can subscribe to The Travel Wins Podcast on Apple Podcasts, SoundCloud, YouTube, iHeart Radio, Stitcher, Google Podcasts, Spreaker, Podnews, Castbox,  Pocket Casts, Radio Public, and Amazon.
The Travel Wins intro song by Allison Johnson and Steve Stevens