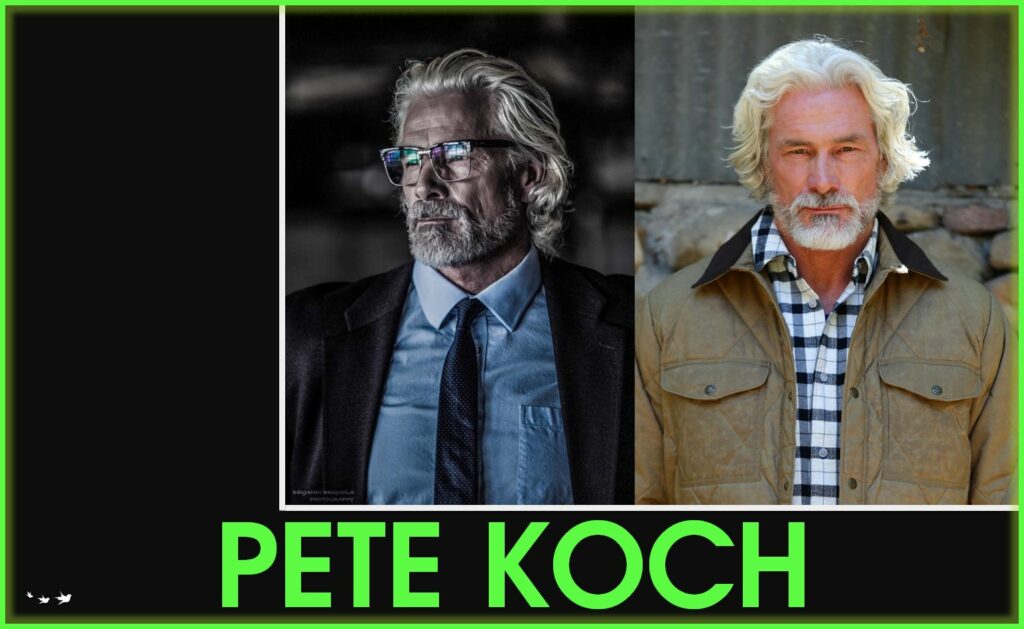 Diving into the realm of captivating narratives, today's podcast episode unveils an extraordinary guest whose journey transcends the boundaries of sports, entertainment, and motivation. Buckle up as we embark on an exhilarating conversation with none other than Pete Koch, a name that resonates with power, resilience, and multifaceted success.
In the spotlight of this episode, we introduce you to Pete Koch, a seasoned defensive end who carved his legacy through five remarkable seasons in the prestigious National Football League. The gridiron echoed with his prowess as he donned the jerseys of the Cincinnati Bengals, the Kansas City Chiefs, and the Los Angeles Raiders. But Pete's story is no ordinary tale of athletic triumph; it's a narrative that evolves into the captivating arenas of Hollywood and beyond.
            "Make sure you get moving, at the very least you have accomplished something"
After bidding farewell to his football career, Pete Koch chose a new stage to grace: the City of Angels, Los Angeles. Here, his versatility truly shines as he effortlessly transitions into the captivating world of acting and modeling. From the silver screen to iconic films like "Heartbreak Ridge," "Loverboy," and "Conspiracy Theory," Pete's presence leaves an indelible mark on celluloid.
Yet, Pete's journey doesn't halt at entertainment's crossroads. Embracing an unwavering commitment to health and fitness, he adds the role of a personal trainer to his illustrious portfolio. Witnessing his dedication, even celebrities seek his guidance to attain and sustain peak physical condition. This episode is a gateway to the intriguing tapestry of Pete's accomplishments, each thread weaving into a captivating narrative of growth and transformation.
Stay connected with Pete Koch through his virtual realm, www.petekoch.com, a portal that bridges the gap between inspiration and action. Now, brace yourself for a riveting auditory experience as Pete shares his anecdotes, wisdom, and indispensable insights. For fellow road warriors navigating the realms of business travel, this episode becomes a treasure trove of invaluable tips, a beacon illuminating the path to maintaining fitness and well-being while traversing the skies and highways of the world.
Tune in, absorb the essence of resilience and reinvention, and let Pete Koch's journey ignite your own aspirations. Remember, in a world where challenges are abundant and success takes myriad forms, Pete's story resonates as a symphony of triumph, echoing the rhythm of perseverance and the melody of chasing one's passions.
Connect with Pete Koch on social media:
SUBSCRIBE
You can subscribe to The Travel Wins Podcast on Apple Podcasts, SoundCloud, YouTube, iHeart Radio, Stitcher, Google Podcasts, Spreaker, Podnews, Castbox,  Pocket Casts, Radio Public, and Amazon.