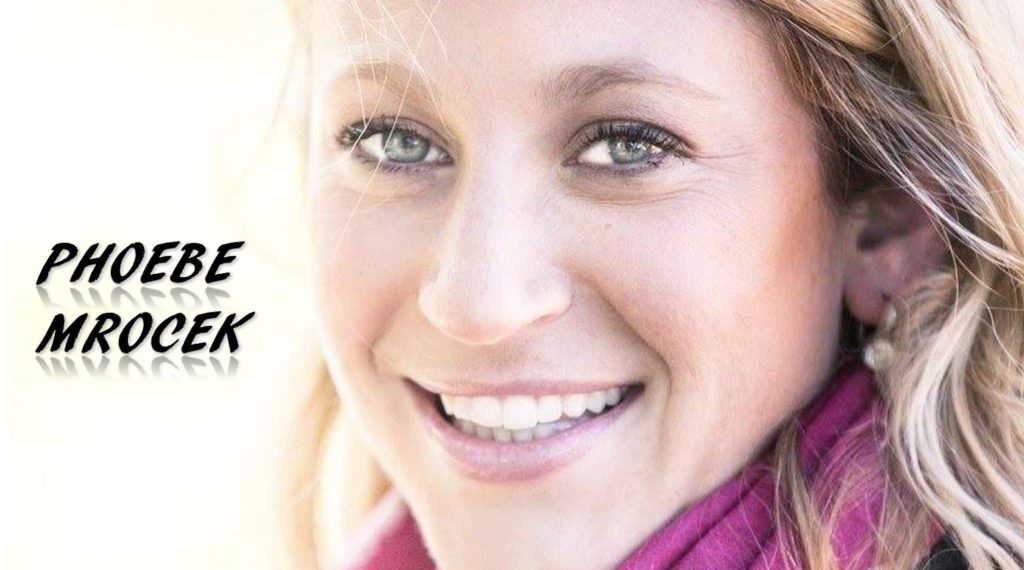 Phoebe Mroczek is my guest on today's episode. An extremely successful entrepreneur and podcast host of the show Unbecoming, Phoebe is well on her way to her "one name" status. Having traveled and lived in so many places at such a young age gives Phoebe some great insights to traveling for work. She has over one million downloads of her podcasts. We discuss the changing technologies for media companies and also how the changes have affected traveling for work.
She is the host of Unbecoming, a podcast and nationally-syndicated radio show that helps entrepreneurs release the judgments and beliefs. Sometimes holding them back from living a more meaningful life. The show reaches 350,000+ listeners per month from 40+ countries, 16 AM/FM stations in 20 cities nationwide and across 20 Internet platforms.
She built and ran a six-figure online marketing business for several years. Phoebe realized that her real passion was in helping entrepreneurs embrace their true identity. Wanting to amplify their message and have a greater impact by being more of themselves.
She believes that while what we do in the world is important, we're meant to do so much more in life than just work. As an curious explorer and recovering perfectionist, she has traveled to 64 countries on 6 continents. Phoebe went cage diving with great white sharks, camped in the Serengeti and motorbiked across 15 countries in Europe.
She loves connecting with existing and established business owners that see podcasting as an opportunity for growth. Hope is an expensive podcasting strategy that rarely works. What she has learned, after several years in the podcasting space, can help you scale your impact.
Phoebe on social media:
Click here to see other guests choices for listening while traveling
PERSONAL BIO
Phoebe Mroczek is a podcaster and marketing strategist. She helps online entrepreneurs create a profitable business that is a reflection of who they are and what they want most.
She is the host of the Unbecoming Podcast, a show that helps entrepreneurs release judgment, expectations and past conditioning. Phoebe redefines their metrics of success and live a fun, free and fulfilling life.
Over the past few years, she's built an online marketing business that helped established entrepreneurs refine their paid ad and launch strategies. She created a podcast she co-hosted with 900K+ downloads and organized various in-person events, masterminds and online communities. 
Named a WOMAN TO WATCH by Austin Woman, Phoebe Mroczek helps people discover the best of Austin. The podcaster and media maven chose Austin to launch her new podcast series, New To: Austin. Having traveled to more than 65 countries, Mroczek understands the struggle of finding and creating community in a new city and vowed to change that for newcomers and local Austinites. She takes listeners on a fully immersive experience to discover, laugh with and learn from the people, places and things that keep Austin weird. Season one launches soon, but you can listen to the trailer on the website.
Intro song "Road Trip" by Robin Tricker