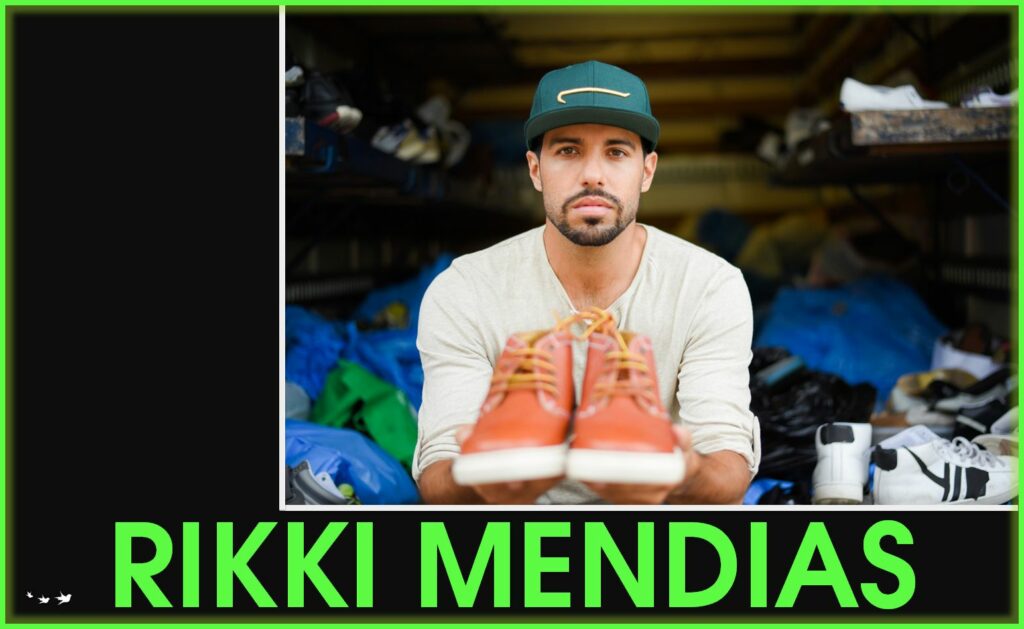 "Stepping Towards Hope: How Hav A Sole Transformed 50,000 Lives, One Pair of Shoes at a Time"
Join us on this heartwarming and inspiring episode of our business travel podcast, as we delve into the incredible journey of Hav A Sole – a remarkable non-profit organization founded by the passionate and driven Rikki Mendias in the bustling city of Los Angeles, California. Get ready to be moved by the profound impact Hav A Sole has made on children across the country through their tireless efforts and relentless determination.
In this episode, Rikki Mendias takes us on an unforgettable ride, revealing the extraordinary tale of how Hav A Sole first came to life and has since grown into an unstoppable force of compassion and generosity. From humble beginnings to becoming a national sensation, Rikki shares the challenges and triumphs that have shaped Hav A Sole's mission to bring new shoes and hope to those in need.
Discover the unwavering dedication that fuels Rikki's journey, as he opens up about the countless lives touched by the organization's unwavering commitment to serving communities and brightening the lives of underprivileged children. As we explore the heartwarming stories of transformed lives, you'll witness firsthand how Hav A Sole has succeeded in distributing an astounding 50,000 pairs of shoes to date.
Before the pandemic temporarily halted their noble expeditions, Rikki and his team embarked on annual adventures to cities nationwide, bringing joy and comfort to kids in their very own neighborhoods. As the world gradually heals, Rikki is brimming with excitement and anticipation to hit the road once again, spreading joy and kindness in every city they visit.
In a world where words often fall short of action, Rikki's story stands tall as an embodiment of genuine altruism and compassion in action. Don't miss this opportunity to be inspired and uplifted by a real-life hero who is not just talking the talk but walking the walk. Tune in to hear Rikki's moving account of selfless dedication, and be prepared to be touched by the power of human kindness.
Make sure to check out Hav A Sole's vibrant social media pages to follow their upcoming adventures and discover how you can be part of their transformative journey. Whether it's lending a hand at their forthcoming events or simply spreading the word, your involvement can create a ripple effect of hope and love in the lives of those who need it the most.
So, gear up for a powerful and uplifting episode that will leave you inspired to take action and make a difference in the lives of others. Together, we can step towards hope and build a brighter future, one pair of shoes at a time.
Connect with Rikki on his social media pages:
ABOUT Hav A Sole and Rikki Mendias
Since 2014 we have given over 50,000 pairs of shoes in 40 cities while touching thousands of lives Hav A Sole has touched thousands of lives through, social activism, volunteering and building community.
Our movement not only affects the individual who receives the shoes but it increases a sense of social responsibility with its young volunteers offering them a way to get involved in their community. Built upon a grassroots model, Hav A Sole's goal is to double our efforts so we can increase the amount of shoes given out and touch even more lives. While we receive support from friends from all over the nation, we are especially grateful for the support of ten local Nike outlets who have donated thousands of shoes so the Hav A Sole team could deliver them to homeless individuals and at risk youth.
Why Sneakers?
The health of the feet is paramount in allowing homeless to get through their day while living on the streets. In January of 2012, the Journal of American Podiatric Medical Association stated that a rate of 3 out of 15 homeless people, after being assessed, had to be referred for foot problems, such as infections, painful corns and calluses. It was concluded that a good portion of these individuals who required medical care, was due to not having access to proper footwear.
Our non-profit helps by:
Bringing communities together
Igniting inspiration to give
Preventing disease
Encouraging healthy lifestyles
Instilling Confidence
And showing that we care
SUBSCRIBE
You can subscribe to The Travel Wins Podcast on Apple Podcasts, SoundCloud, YouTube, iHeart Radio, Stitcher, Google Podcasts, Spreaker, Podnews, Castbox,  Pocket Casts, Radio Public, and Amazon.
The Travel Wins intro song by Allison Johnson and Steve Stevens