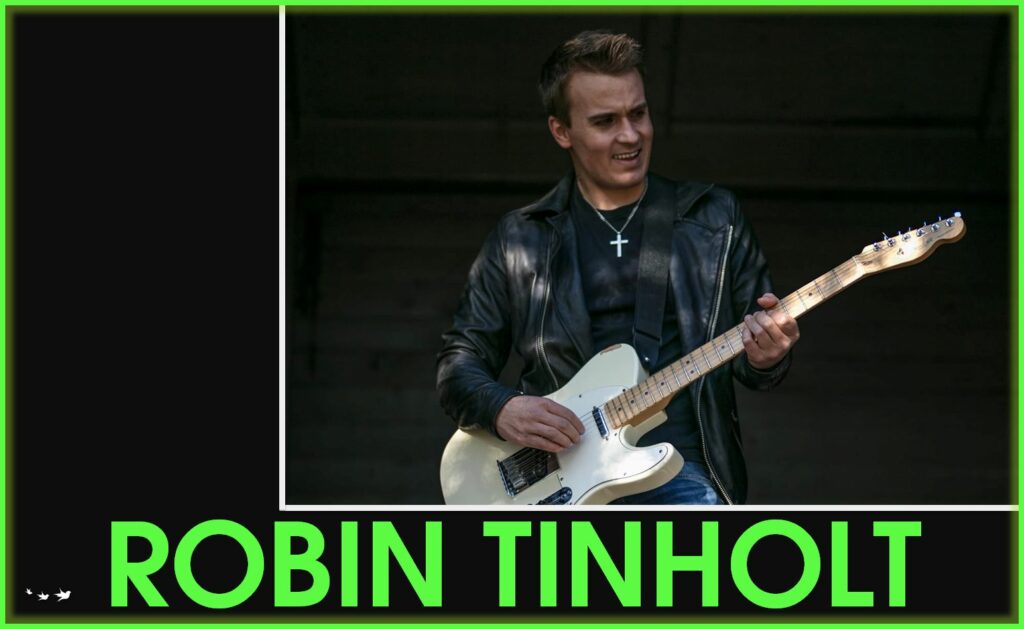 "From Norway to Nashville: Robin Tinholt's Journey as a Scandinavian Country Crooner"
Step into the melodious world of country music with a twist as we delve into the life and dreams of Robin Tinholt, an emerging country music sensation hailing from the enchanting lands of Norway. Join us in this captivating episode of The Travel Wins podcast as we unveil Robin's extraordinary journey from the heart of Scandinavia to the vibrant country music scene of Nashville.
In a realm not typically associated with country melodies, Robin Tinholt defies conventions and showcases his undying passion for country music. Immerse yourself in his fascinating narrative of learning to play and sing the tunes that resonate with the soul while growing up in Norway. This episode offers a unique perspective on how distance and determination can mold an artist's identity, all set against the backdrop of a thriving Nashville dream.
Embark on a musical voyage where the traditional path to success converges with the fervent desire to make it big in Nashville. For Robin Tinholt, his journey begins in Norway, where he discovered a love for country music that knows no borders. Tune in as we explore how Robin's unwavering commitment to his craft led him to navigate the challenges of distance and culture, all while nurturing aspirations of becoming a recognized figure in the heart of Music City.
Discover the fascinating ways in which the global pandemic altered Robin's trajectory, temporarily pausing his plans to grace the stages of Nashville. Uncover the heartwarming tale of resilience and dedication as Robin takes on the role of provider for his fiancé and child during times when live performances were out of reach.
Engage in a conversation about Robin's humble beginnings in the world of country music, his initiation into the realm of guitar playing, and the influential country music luminaries who inspire him to keep pushing the boundaries of his art. As you immerse yourself in Robin's story, get ready to groove to his enchanting singles, including the soul-stirring "Dancing on the Water," the introspective "Control," and the emotive "Till the End."
Get ready to be captivated by the enchanting tunes and heartfelt journey of Robin Tinholt, a remarkable country artist whose melodies traverse continents and hearts alike. Join us in this episode as we uncover the passion, perseverance, and promise that define the resounding notes of Robin's musical voyage. Whether you're a seasoned country music enthusiast or a newcomer to the genre, this podcast promises to leave you inspired and yearning for more.
Connect with Robin Tinholt on social media:
SUBSCRIBE
You can subscribe to The Travel Wins Podcast on Apple Podcasts, SoundCloud, YouTube, iHeart Radio, Stitcher, Google Podcasts, Spreaker, Podnews, Castbox,  Pocket Casts, Radio Public, and Amazon.
The Travel Wins intro song by Allison Johnson and Steve Stevens