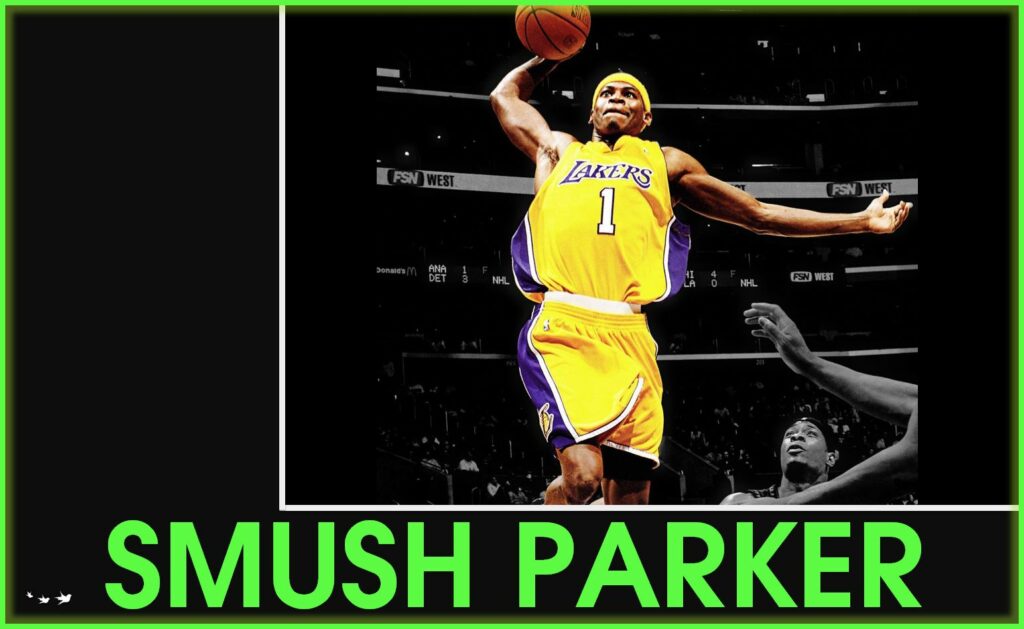 "Dribbling Through Continents: Smush Parker's Extraordinary Basketball Journey from the NBA Courts to Global Arenas"
In a riveting episode of our business travel podcast, I had the privilege of delving into the awe-inspiring journey of none other than Smush Parker. Renowned for his impressive NBA career and his remarkable exploits across international basketball circuits, Smush Parker takes us on a captivating expedition through his life on and off the court.
"Basketball has opened the door for me to travel the world and I'm taking full advantage of it now"
From the grand stages of the NBA to the courts of far-flung countries, Smush's narrative unfolds like an enthralling sports odyssey. With a jersey donning the emblems of the Denver Nuggets, Detroit Pistons, Cleveland Cavaliers, Los Angeles Clippers, Phoenix Suns, and the Los Angeles Lakers, Smush Parker's name has become synonymous with basketball excellence. But his story doesn't stop there.
Prepare to be transported to distant lands as Smush recounts his professional stints in Greece, Russia, Morocco, China, Venezuela, and Mongolia. Each destination becomes a vibrant backdrop to his adventures, as he not only mastered the game but also embraced the unique cultures that embraced him.
Amidst the tales of hardwood conquests, Smush divulges his cherished secret—a place he holds dear as his favorite hub for both living and working. The revelation unveils a side of him that's not only an athlete but a connoisseur of life's finest experiences.
And what's a journey without a few travel tips? Drawing from his globetrotting escapades, Smush Parker generously shares his insights into navigating foreign terrains. His advice isn't just for athletes; it's a valuable resource for anyone stepping foot outside their comfort zone.
But Smush's impact reaches beyond the court's boundaries. Amidst his whirlwind career, he dedicates himself to nurturing budding basketball talent. Through FREE clinics tailored for aspiring young athletes, Smush gives back to the sport that has defined his life's purpose. If you're a parent with a hoop dreamer at home, or an enthusiast seeking to refine your skills, Smush Parker's clinics are a golden opportunity.
Ready to be a part of Smush Parker's legacy? Embark on this exhilarating journey by visiting his official website, www.smushparkerelite.com, where you can explore more about his clinics and gain insights that only a basketball luminary can provide. For daily doses of inspiration and behind-the-scenes moments, make sure to connect with Smush on Instagram (@SmushParkerElite).
Join us in this immersive episode as we uncover the remarkable chapters of Smush Parker's life—a narrative that intertwines the thrill of sport, the allure of diverse cultures, and the heartfelt commitment to nurturing future talents.
Connect with Smush Parker on his social media pages:
BIO
William Henry "Smush" Parker is an American professional basketball player for Byron Scott's Primetime Basketball League's Los Angeles Superstars. Parker previously played for the Albany Patroons of the North American Premier Basketball. He played in the NBA, the NBA D-League, and several leagues overseas. Parker played shooting guard in college but moved to point guard in the NBA.
Early years
Parker was born in Brooklyn to parents William "Bill" Henry Parker II and Robin Royal Parker. He attended Newtown High School in Elmhurst, Queens, where he was a star guard on their varsity basketball team. He then enrolled in the College of Southern Idaho as a freshman in the 1999-2000 season and transferred to play college basketball at Fordham University. Following his sophomore season at Fordham University, he entered the NBA in 2002 but went undrafted. During his sophomore season, he was Second Team All A-10 and Second Team NABC All-Region.
Parker has one daughter and resides in New York City with his live-in long time girlfriend Naeemah Brown
Professional career
While he was not drafted out of college, the Cleveland Cavaliers signed him for the 2002-03 season.
In 2003, he signed with Aris Thessaloniki of the Greek League (FIBA Europe), and helped them win the 2004 Greek Basketball Cup in the final against Olympiacos. He returned to the NBA in 2004, and played for the Detroit Pistons and the Phoenix Suns. He then signed a contract with the Los Angeles Lakers during the summer of 2005.
Little known entering the 2005 season, Parker gained recognition as the starting point guard for the Lakers under coach Phil Jackson. While many experts thought that either newly signed veteran Aaron McKie or Sasha Vujačić would start at point guard, Parker became the surprise starter in the Lakers' season opener against the Denver Nuggets and went on to score at least 20 points in four of his first five Laker games. This impressed Jackson, and Parker found himself in the starting line-up for the Lakers. From 2005 until 2007, Parker started 162 straight games averaging 11.5 points. During the last two games of the regular season and the playoffs (2006–2007), Parker lost his starting spot to rookie Jordan Farmar. While with the Lakers, Parker clashed with coaches and players, and has even admitted to looking off Kobe Bryant and not passing him the ball nearing the end of his second season. Kobe Bryant singled out Parker as a bad teammate, saying in 2012 that Parker "shouldn't have been in the NBA, but we were too cheap to pay for a point guard
On July 26, 2007, Parker signed with the Miami Heat. For the Heat, Parker wore jersey number 21. His production dropped off dramatically while with the Heat, with averages of 4.8 points, 1.7 assists and 2.1 rebounds, compared to his 11.1 in 164 games with the Los Angeles Lakers.
Due to a physical altercation that Parker had with a parking attendant in November 2007, the Miami Heat put him on paid leave to investigate the matter. On March 10, 2008, the Miami Heat officially waived Parker. The Los Angeles Clippers then signed him for the rest of the season on March 12, 2008.
On July 10, 2008, the Los Angeles Clippers officially renounced their rights to Parker.
In the 2008 offseason Parker was signed by the Denver Nuggets but was released on October 23, 2008, as the Nuggets trimmed their roster to the league-allowed 15. He then played with the Rio Grande Valley Vipers of the NBA Development League.
On January 9, 2009, Parker officially signed with Guangdong Southern Tigers of the Chinese Basketball Association, making him one of the better known foreign players employed in the CBA, which was due mainly to his exposure gained in the country playing alongside Kobe Bryant.
In September 2010 he signed a one-year contract with the Russian club Spartak Saint Petersburg.
In January 2011 he returned to Greece and signed a contract with Iraklis Thessaloniki.
In January 2012, Parker signed with Petrochimi Bandar Imam of the Iranian Basketball Super League. He later played in Venezuela, then signed with the Indios de San Francisco de Macorís of the Dominican Republic.
SUBSCRIBE
You can subscribe to The Travel Wins Podcast on Apple Podcasts, SoundCloud, YouTube, iHeart Radio, Stitcher, Google Podcasts, Spreaker, Podnews, Castbox, Overcast, Breaker, Pocket Casts, Radio Public, and Spotify.