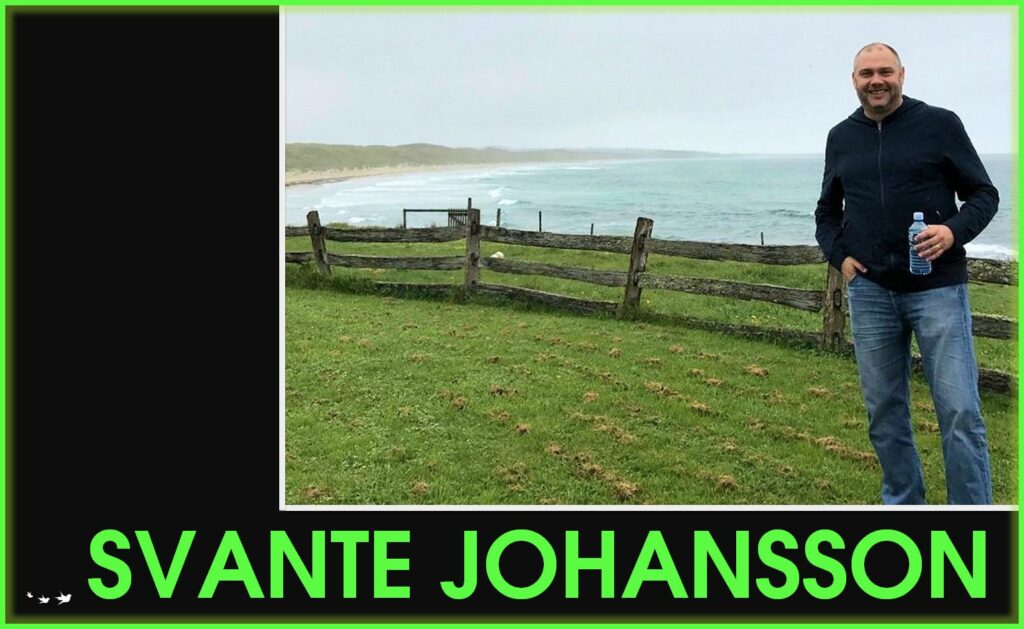 Step into the captivating world of Herd & Grace, a delivery service that brings the very essence of Australia and Tasmania's lush ranches to the doorsteps of American consumers. Meet Svante Johansson, the visionary president of this extraordinary enterprise, where craft proteins are artfully curated to deliver an unparalleled dining experience. Prepare to embark on a journey of epicurean delights as Herd & Grace unveils the gift of world-class luxury, unrivaled in its magnificence.
With a deep passion for exceptional beef, Svante Johansson has crossed continents and oceans, traversing vast distances on 15+ hour flights to forge meaningful connections with the ranchers down under. His dedication to sourcing the finest ingredients knows no bounds, and every bite tells a story of commitment and excellence.
But this podcast episode isn't just about succulent steaks and delectable delights; it's a personal voyage into the life of a dedicated entrepreneur. Discover the secrets of balancing work and family life as Svante opens up about the joys and challenges he shares with his beloved wife and children. Through trials and triumphs, he has found harmony in both the boardroom and the living room, proving that dreams can be savored on all fronts.
The worldwide pandemic shook businesses worldwide, and Herd & Grace was no exception. Gain insights into how Svante navigated the storm, adapting and innovating to steer his venture through turbulent times. Against all odds, he persisted, determined to share the treasure of exquisite flavors with those craving culinary brilliance even in the darkest hours.
Join us for a conversation that delves into the heart of Herd & Grace and its extraordinary founder. Uncover the magic that happens when passion, perseverance, and the pursuit of perfection come together to redefine culinary luxury. Learn why Svante chose to forge his path at the tail end of a pandemic, driven by an unyielding vision to bring Australia and Tasmania's finest produce to American tables.
This podcast episode will leave you inspired, with a newfound appreciation for the art of crafting the perfect dining experience, bridging continents, and creating a legacy that will savor for generations to come. So buckle up for a tale of gastronomic delight, heartfelt reflections, and entrepreneurial tenacity as we uncover the remarkable journey of Svante Johansson and the opulent world of Herd & Grace.
Connect with Svante and Herd & Grace on their social media pages:
ABOUT Herd & Grace
The foundational belief at Herd & Grace is that great steaks are like fine wine; inextricable from their region of origin, they take on the flavor and characteristics of the land where they are grown. The farming methods matter, and so does the soil, the air and the water in the ground.
For years, the experts at Herd & Grace have worked closely with Executive Chefs from all over the United States and the rest of the world. They've told us what makes for a singular dining experience, the essential attributes and fresh ingredients they need to serve a world-class dish.
We have learned from our farmers and chefs alike what it takes to find and procure the very best "craft proteins," the only ones qualified to shine in the spotlight of the finest menus worldwide. Based on this wealth of experience and knowledge, we've successfully provided top-rated restaurants with meats from the best farms worldwide.
We select our meats using proven criteria and the highest standards. These trusted selections are only possible because of the relationships and expertise we've developed over the years. We have long-time partnerships around the world with farmers who employ humane and sustainable farming practices.
And that is just the beginning of determining how our steaks are sourced. We consider the animal's breed, genetics, age, feed, stress level, and quality of life when procuring our products.
The result is world-class quality proteins from animals having lived peaceful lives on good farms, with an abundance of pasture while eating high-quality grass and grains. Our goal is always to deliver our customers the best possible eating experience.
And now, for the first time, we can deliver this quality directly to people's homes.
SUBSCRIBE
You can subscribe to The Travel Wins Podcast on Apple Podcasts, SoundCloud, YouTube, iHeart Radio, Stitcher, Google Podcasts, Spreaker, Podnews, Castbox,  Pocket Casts, Radio Public, and Amazon.
The Travel Wins intro song by Allison Johnson and Steve Stevens
Website Design by Stack Host