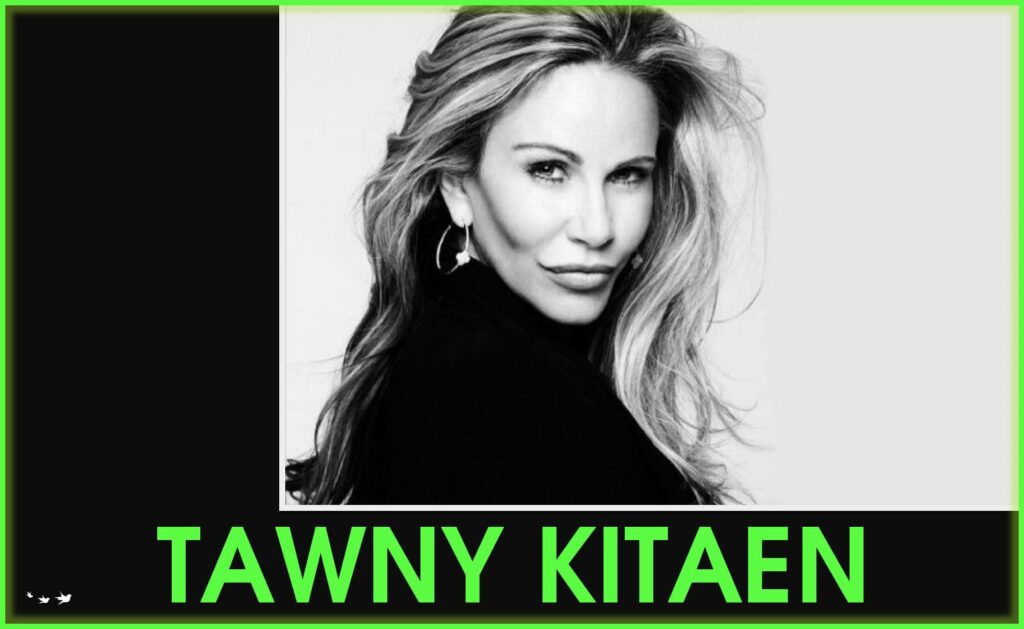 Listen to Tawny Kitaen's Last Interview
No other video vixen captures the spirit of the hair metal 80's like Tawny Kitaen. Her smile, charm, and allure have mesmerized millions of gen-x fans through rock videos, movies, and bedroom posters. In this enduring interview, I was lucky enough to speak with Tawny about life, love, and her plans that were tragically cut short. If you're a fan of iconic women and 80's rock and roll, you don't want to miss this unforgettable episode of The Travel Wins that was recorded on April 22, 2021; just 15 days before her untimely passing.
 "The one I think about daily is Rob. I'm single now, and I think when you get to be a certain age, and dating is something that just doesn't seem like anything you want to do, you would go back to your first love, but mine is not here, and I miss him. I miss him terribly." – Tawny Kitaen
Tawny was raised in San Diego and started attending concerts as a teenager. With a backstage pass at a Peter Frampton concert, Tawny immediately fell in love with the energy and glamour that few people ever experience. Tawny realized gaining access to this exclusive circle of people and living the rock and roll lifestyle was a goal she would achieve. This exposure inspired Tawny to begin a modeling career, where she found instant success.
Modeling provided opportunities for acting, and within the blink of an eye, Tawny became a superstar. Learn about Tawny's first love and the people she misses the most. Find out which rock legend crashed on her couch for six months. Experience the heartfelt emotion as Tawny discusses the passing of her father. Enjoy the interview and learn for yourself why Tawny will be remembered as one of the most iconic women of the 1980's.
Show Notes:
0:30 – Learn about Tawny's life growing up in Southern California.
4:45 – Explore Tawny's travel destinations and experiences.
11:05 – Find out how Tawny felt about her daughter coming of age.
14:08 – Discover why Tawny could never fall in love with a Motley Crue band member.
15:25 – Tawny talks about the big-hair era, her first love, and the "one" she misses the most.
21:15 – Find out which rock legend crashed on Tawny's couch for six months!
25:08 – Tawny discusses growing older and the passing of her father.
33:18 – Learn how the Covid-19 pandemic impacted Tawny's career and traveling schedule.
37:51 – Discover some of the great and not-so-great people Tawny has met through social media.
48:18 – Find out how Tawny realized she had a hearing issue.
1:00:43 – Tawny humorously describes having a thick head of hair.
1:03:35 – Tawny talks about her favorite bands as a child.
1:06:13 – Learn which artist's music Tawny disliked.
1:09:28 – Tawny shares unique details about some of the great 80s rockers.
1:15:50 – Find out what Tawny took with her when traveling.
1:22 08 – Discover what business decisions Tawny would have made if she had to do it all over again.
1:26:30 – Tawny discusses her upcoming projects.
Follow Tawny Kitaen's social media pages:
SUBSCRIBE
You can subscribe to The Travel Wins Podcast on Apple Podcasts, SoundCloud, YouTube, iHeart Radio, Stitcher, Google Podcasts, Spreaker, Podnews, Castbox,  Pocket Casts, Radio Public, and Amazon.
The Travel Wins intro song by Allison Johnson and Steve Stevens
Website Design by Stack Host