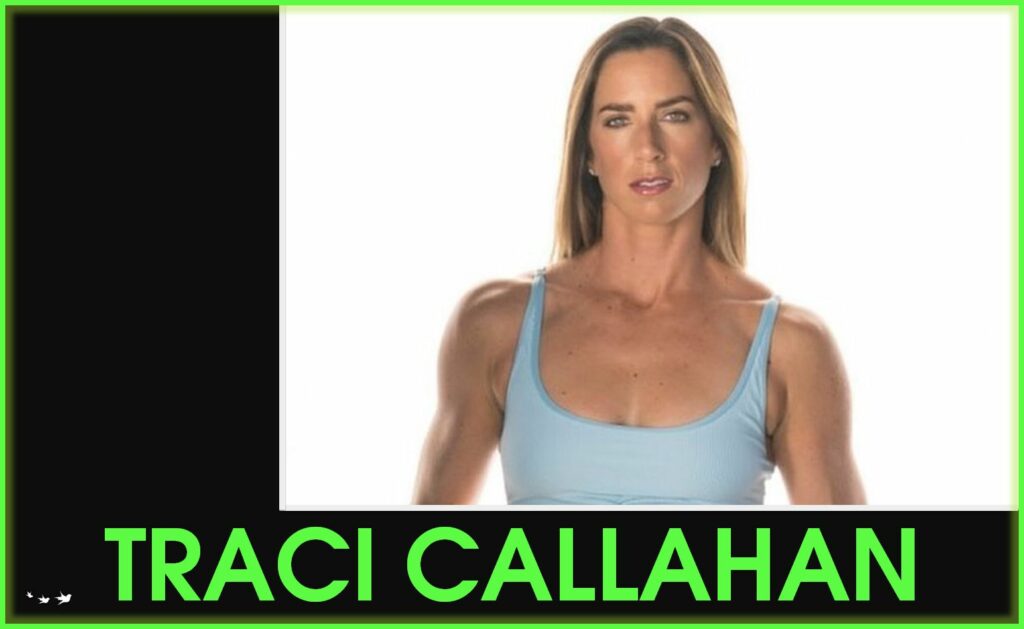 Traci Callahan, a remarkable individual, graces our presence today, as she embarks on an awe-inspiring journey back to the pinnacle of beach volleyball. Throughout our captivating interview, Traci's story unfolds with unexpected twists and turns, delving deep into her riveting career as a professional beach volleyball player. Her candidness and courage shine through as she fearlessly recounts the tumultuous hurdles she faced, such as her agonizing battle with bulimia during her college years, which compelled her to switch schools despite a promising freshman year.
Traci's venture into the realm of professional beach volleyball was no less arduous. Although she achieved some measure of success, it fell short of her ambitious aspirations. Yet, what sets her apart is her extraordinary willingness to lay bare her innermost struggles, encompassing weight loss, the harrowing experience of sexual assault, and the relentless self-doubt that plagued her. Few professional athletes possess the fortitude to openly address such profoundly personal challenges.
Following a series of relocations and even a career shift, Traci found unwavering support from her loving husband, Matt, who urged her to rekindle her passion for beach volleyball and invest wholeheartedly in its pursuit. Undeterred by setbacks, she embarked on a soul-stirring odyssey of personal growth and mastery. Through unwavering determination and an unyielding spirit, Traci has elevated her game to unprecedented heights while fostering an enduring sense of gratitude for the invaluable people in her life.
Moreover, Traci's unwavering commitment to sharing her remarkable journey and indomitable work ethic extends beyond her own triumphs. She selflessly imparts her wisdom and experiences to aspiring young athletes, lending guidance and inspiration to local high school players. Additionally, she endeavors to leave an indelible mark on the world of sports by penning a comprehensive book, illuminating the path to recruitment for the next generation of talented athletes.
In summary, Traci Callahan's resurgence in beach volleyball serves as a testament to the unwavering human spirit and the power of perseverance. Her ability to overcome profound adversity and transform her setbacks into stepping stones is nothing short of awe-inspiring. Through her uplifting story and tireless dedication to uplifting others, Traci continues to redefine what it means to be a true champion both on and off the sand.
Connect with Traci Callahan on social media:
SUBSCRIBE
You can subscribe to The Travel Wins Podcast on Apple Podcasts, SoundCloud, YouTube, iHeart Radio, Stitcher, Google Podcasts, Spreaker, Podnews, Castbox,  Pocket Casts, Radio Public, and Amazon.
ABOUT TRACI
Beach Bits:
Callahan was featured in the January 16, 2006 edition of Sports Illustrated's Faces in the Crowd after earning NCAA Division II Freshman of the Year honors.
Callahan won a made-for-CBS "Best of the Beach" event for collegians with Jane Chafeh in May, 2011.
2019: Callahan played in all eight AVP tournaments with three different partners. She began the year alongside Maria Clara Salgado, with a best of seventh. She played in one qualifier with Tory Paranagua, then joined forces with Carly Wopat for the final four events of the year. The pair played in the main draw each time, and advanced from the qualifier three times.
2016: Callahan and Aurora Davis played in one AVP tournament, advancing from the qualifier and finishing in 13th place.
2015: Callahan played in just one AVP event, placing ninth with Tealle Hunkus.
2014: Callahan formed a partnership with Emily Stockman, and the pair competed in five AVP tournaments. In their first outing, they advanced from the qualifier to finish in fifth place.
2013: Callahan played three AVP events with Ali McColloch, advancing from the qualifier once. She then played once with Kendra VanZwieten, and the pair advanced from the qualifier and finished 13th.
2012: Callahan played two AVP tournaments with Erin Gray, with a best of ninth. She also played in four NORCECA events, winning in Saint Lucia with Kathryn Piening. In that tournament the duo went 5-0 in matches and lost just one set despite having never played, or practiced, together previously, 
2011: Callahan played in one AVP event, losing in the qualifier with partner Tanya White.
College: Callahan began her collegiate career at Cal State San Bernardino, where she was selected as the AVCA Division II National Freshman of the Year. She then transferred to Concordia University Irvine, where she played three seasons of indoor volleyball. She tallied 1,106 kills and left the school ranked fourth all-time, and had 1,130 digs, which was fifth all time. Callahan was a three-time NAIA All-American, and the Eagles compiled a 92-17 record during her three seasons, including a national championship runner-up season in 2008. Callahan was coached by Paula Weishoff, a three-time Olympian and an assistant coach for the USA Women's National Team which won a silver medal in the 2012 London Olympic Games.
Personal: Formerly Traci Weamer, she married Matthew Callahan. She owns and operates a yoga club specifically created for women 12 to 18 years old.
Provided by http://www.bvbinfo.com/player.asp?ID=11223