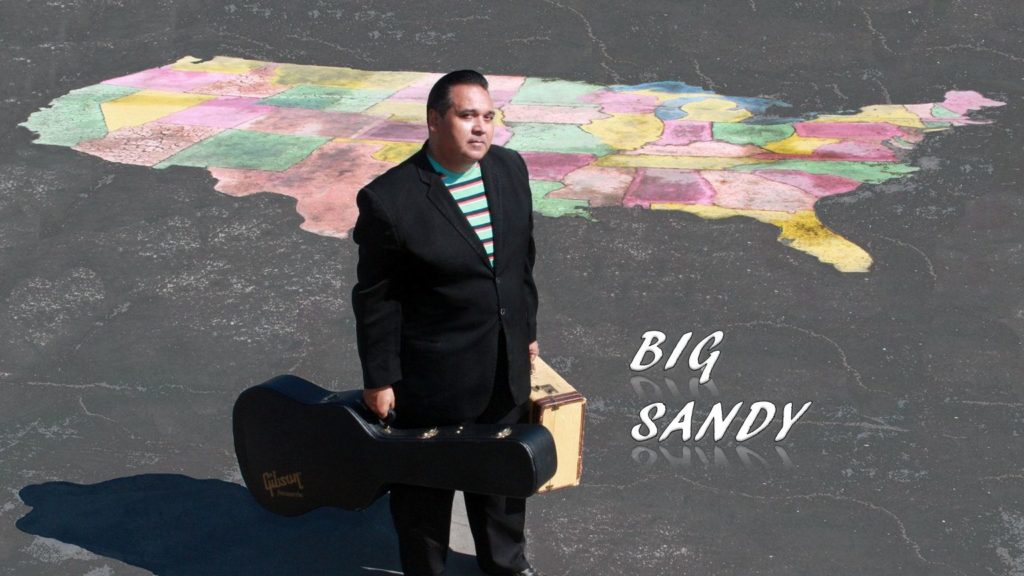 Big Sandy is my guest today on The Travel Wins podcast. Rockabilly Hall of Fame inductee, Big Sandy and his band the Fly Rite Boys has been touring the world since the early 90's. Robert "Big Sandy" Williams started his music playing career in the mid-80's and his touring career started in the early 90's. Almost 30 years later and he has played in multiple countries and most states in the US. We talk about the differences in traveling in t he90's without technology and traveling nowadays.
Big Sandy and The Fly-Rite Boys have no slowing down in them as they get ready to start a European tour next week then coming home to play in 10 different states this summer. 35+ shows, 9 countries and 10 states this summer alone made Big Sandy a great interview for business travel.
Big Sandy on social media:
Big Sandy's listening choice while traveling for work is:
He listens to the various albums he bought while traveling on previous trips.
Click here to see other guests choices for listening while traveling
Big Sandy Background
"Twenty-five years, hundreds of thousands of miles, and over 3,000 live performances; what a dream it's been!" said Robert "Big Sandy" Williams. "When I first got together for a garage rehearsal with a group of musician friends in the spring of 1988 in Anaheim, California, I never imagined that I would someday be celebrating the silver anniversary of the rocking little band that formed that afternoon"
Indeed, Big Sandy & His Fly-Rite Boys are beloved by many, with fourteen albums of undiluted joyful music pulled from rockabilly, rock & roll, honky-tonk, rhythm & blues, soul and doo-wop. What A Dream It's Been, on Cow Island Music, is a collection of the band's favorite original numbers. All acoustic, reinterpreted with fresh new arrangements, rhythms, and instrumentation.
"Here I am, looking back at a wild ride that has taken us around the world countless times and put us in front of national television and radio audiences," said Big Sandy. He and the band have made three appearances on Late Night with Conan O'Brien, featured on NPR's Fresh Airwith Terry Gross. "Putting together this new record has brought back a flood of memories. It is our way of looking back at everything that has led us to where we are now. I feel like we're sounding better than ever and experimenting musically. While it's a reflection of our past, this album is really a hint of things to come."
ALBUMS
All of the albums are represented here, and the new arrangements happened organically. "Often during sound checks and rehearsals, we'll get to messing around with songs," Big Sandy explained. "I Know I've Loved You Before was originally recorded as a slow, jazzy number. But one night at band practice after a few drinks, I started strumming the song with ska upstrokes and tried singing it in a more soulful, rocksteady style. The rest of the band fell in together and it started to sound like something that (Jamaican legend) Ken Boothe might have done. We all knew in that instant that we had to record the song that way as soon as possible."
"The last song on the album and title track, What A Dream It's Been, (a duet with acclaimed voice actress/Grammy Award winning vocalist Grey DeLisle) is a love song, but not in the conventional sense. As Big Sandy explained, "I wrote and recorded this song in 1998 after a couple of the Fly-Rite Boys told me they had to move on. Unsure if I would be able to continue on without them, this song sums up and pays tribute to the wonderful times that we had together."
Since forming 25+ years ago, Big Sandy and his Fly-Rite Boys have toured continuously and become torchbearers of American roots music. As a singer, songwriter, bandleader, and entertainer, Big Sandy has few contemporaries. With the release of What a Dream It's Been, Big Sandy is at once acknowledging and celebrating the successes of the past 25+ years, while setting the stage for further exploration and interpretation of the musical forms he is most passionate about.