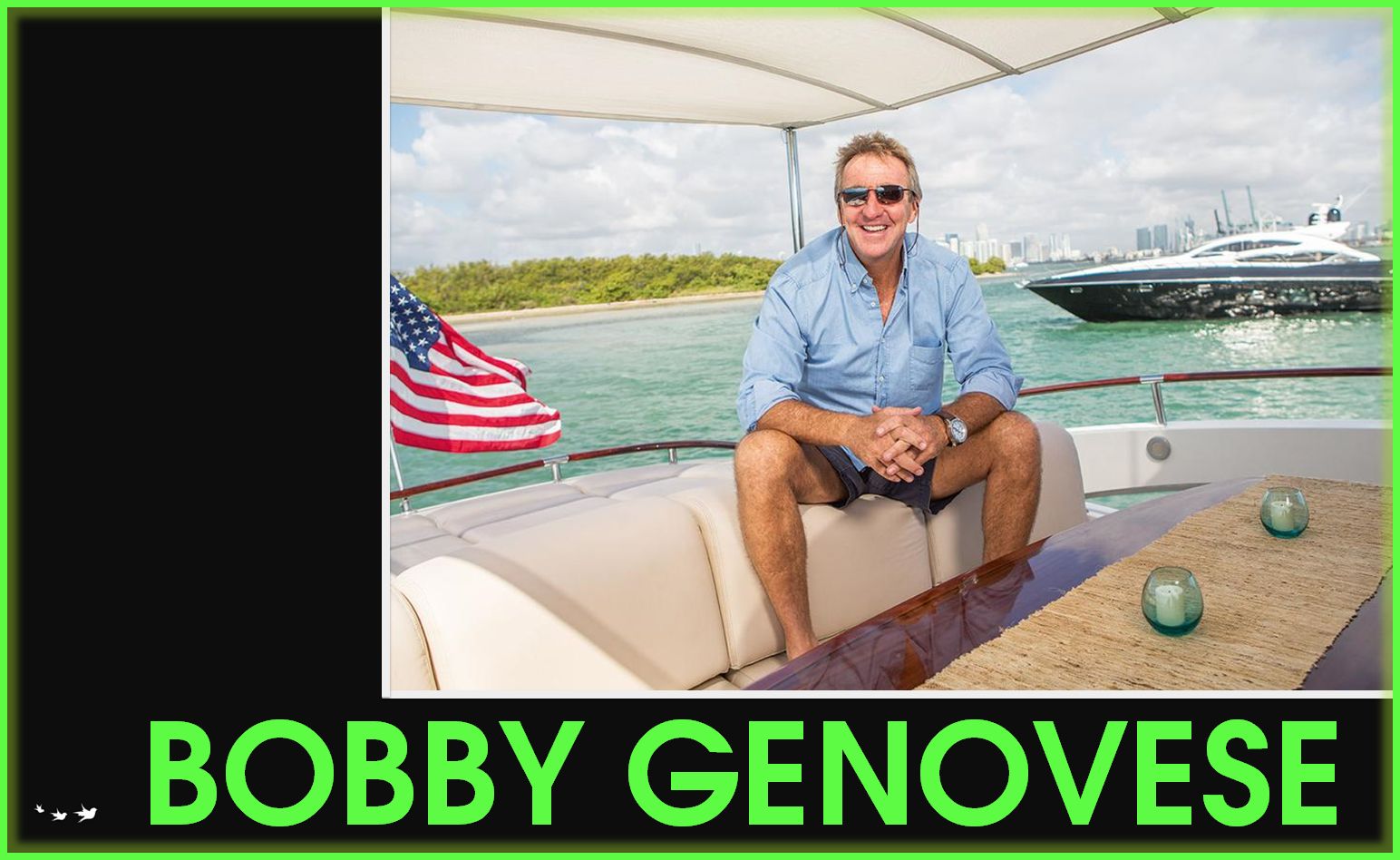 "Embracing Life Abroad: A Journey with Entrepreneur and Philanthropist Bobby Genovese"
In this captivating episode of our business travel podcast, we are thrilled to have the dynamic Bobby Genovese as our special guest. Bobby, the embodiment of an entrepreneur, father, friend, and philanthropist, lives life to the fullest with his inspiring motto, "who has more fun than us." Tune in as we delve into an enlightening conversation with Bobby, exploring a distinctive mindset when it comes to the world of business travel.
Join us as we embark on a remarkable journey through Bobby's life, as he traverses the globe while passionately working on projects close to his heart. Unlike conventional business travelers, Bobby takes the road less traveled, focusing on projects that ignite his true passions. Through his experiences, he sheds light on the art of aligning work with personal fulfillment, demonstrating that the pursuit of one's dreams can indeed become a reality.
One of the most fascinating aspects of Bobby's approach to business travel is his unwavering dedication to his children. We delve into his unique approach to family inclusion, where he embraces the opportunity to create lasting memories by bringing his children along on his adventures. The anecdotes he shares underscore the significance of bonding while exploring new horizons, all while nurturing his children's global perspective.
As we navigate the challenges posed by the global pandemic, Bobby's wisdom shines even brighter. Discover how he has managed to infuse a sense of joy and spontaneity into his travels, even amidst uncertainty. His outlook serves as an inspirational guide for anyone seeking to find balance and positivity during these unprecedented times.
Prepare to be inspired as we uncover the secrets to Bobby's success in intertwining adventure, work, and family. Through his vivacious spirit and profound insights, this episode offers a fresh perspective on business travel—one that encourages us all to embark on journeys with open hearts and the mantra "who has more fun than us."
Tune in to this exceptional podcast episode and explore the world through Bobby Genovese's eyes—a world where business travel becomes an extraordinary opportunity for growth, connection, and sheer joy.
Connect with Bobby Genovese on social media:
Bobby's listening choice while traveling for work is:
Bobby listens to music when traveling. 
Click here to see other guests choices for listening while traveling
SUBSCRIBE
You can subscribe to The Travel Wins Podcast on Apple Podcasts, SoundCloud, YouTube, iHeart Radio, Stitcher, Google Podcasts, Spreaker, Podnews, Castbox,  Pocket Casts, Radio Public, and Amazon.
ABOUT Bobby G
Connecting enthusiastic people with winning opportunities is one of Bobby Genovese's greatest passions, which began at age 25 when he founded his first company in his native Ontario before establishing BG Capital Group Limited and BG Capital Management Corporation, both based in The Bahamas, with associate management offices in Fort Lauderdale, Los Angeles, Barbados, Toronto and Vancouver. "More than working hard and being smart, seeing the big picture is key."
A seasoned equestrian, Genovese brought his accomplishments in business to the polo field where he enjoyed equal success as a polo player and team owner, which led to the creation of multiple polo and equestrian clubs including his flagship BG Polo & Equestrian Resort in Ocala, Florida. In 2013 his love for adventure and preservation of natural resources grew into the creation of BG Signature, a global portfolio of extraordinary destinations and experiences. The private access VIP collection spans the spectrum of events in sports, fashion, culture and more.
Genovese also dedicates his time, energy and substantial resources to numerous philanthropic endeavors, especially those that serve children. His chairmanship of the annual Car and Boat Rally Scavenger Cups, which began in 2007, has helped raise more than $16 million for Toronto's Hospital for Sick Children, Canada's largest and most sophisticated centre for pediatric cancer research, treatment and care. "Giving back is both a privilege and a responsibility."