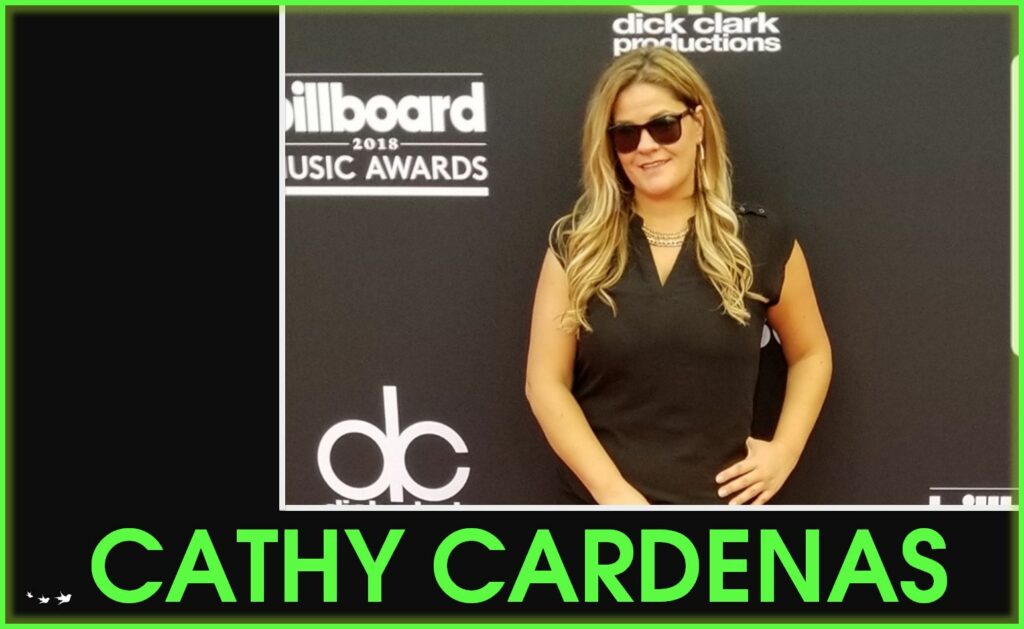 "Navigating Success on the Go: Insights from PR Mogul Cathy Cardenas"
In a captivating episode of our business travel podcast, we had the privilege of sitting down with none other than Cathy Cardenas, the powerhouse President of CCPR, a dynamic public relations firm renowned for its innovative approach to marketing and management within the realms of sports, entertainment, and celebrity culture. Tune in as we delve into the riveting tale of Cathy's journey through the world of high-stakes business travel, where she skillfully orchestrates her clients' needs while maintaining a delicate equilibrium between her professional pursuits and cherished connections at home.
Balancing Act: Traveling, Ties, and Triumphs
In this illuminating discussion, Cathy Cardenas opens up about her unparalleled expertise in juggling the intricate demands of her clients with the irreplaceable bonds of family and friends. As the captain of a ship that steers some of the brightest stars in the industry, Cathy shares her insights into how she skillfully navigates the world of business travel while ensuring that her loved ones remain close to her heart.
Unveiling the Secrets of Savvy Travel Planning
Amidst the fascinating dialogue, Cathy provides an exclusive glimpse into her travel arsenal – a collection of apps and websites that have revolutionized the way she plans her journeys. Discover the insider tips she spills about her go-to platforms like Skiplagged and Rocketmiles, offering the potential to unearth remarkable travel deals. And if you're seeking convenience without compromise, Cathy's endorsement of Hotels.com for her accommodations needs is a testament to her seasoned travel wisdom.
A Vision Transformed: The Genesis of CCPR
Beyond the travel anecdotes, our conversation delves into the very essence of Cathy's professional trajectory. We uncover the origins of CCPR, a venture built on the bedrock of transformative results, conscious public relations, and a boundless passion for creative marketing and branding. Cathy's distinct approach to event planning and client strategies has propelled her to the pinnacle of her field, leaving an indelible mark on the industries she touches.
Tune in to this episode to gain unparalleled insights into the life of a true trailblazer in the realm of business travel, as Cathy Cardenas shares her wisdom, her triumphs, and her fervor for forging connections in an ever-evolving landscape. Whether you're an entrepreneur, a globetrotter, or simply captivated by the stories of those who shape our world, this conversation promises to captivate and inspire. And as you embark on your next adventure, don't forget to heed Cathy's travel tips and explore the recommended platforms to elevate your own journey.
For a dose of inspiration and a treasure trove of practical advice, listen to the full episode and explore the captivating world of Cathy Cardenas on your favorite podcast platform. Your next transformative insight might just be a play button away.
Episode Highlights:
Mastering the art of balancing professional commitments and personal bonds.
Unveiling the travel apps and websites that redefine the planning game.
The inception and evolution of CCPR: Innovation, creativity, and results-driven strategies.
Listen now and embark on a journey of empowerment and discovery!
[Disclaimer: This episode is not sponsored by or affiliated with the mentioned websites.]
Connect with Cathy Cardenas on her social media pages:
Cathy's listening choice while traveling for work is:
She listens to music for the most part while traveling. Using her Spotify or Pandora, she mainly listens to the Reba McEntire station or Garth Brooks station.
Click here to see other guests choices for listening while traveling
ABOUT CATHY CARDENAS PUBLIC RELATIONS AND ENTERTAINMENT MANAGEMENT
The Cathy Cardenas Public Relations firm offers public relations, marketing, social media management, event planning, product placement, celebrity endorsement services, personal branding and so much more. They work with celebrities, athletes, large and small businesses, non-profits, authors, speakers and more.
With expertise and proven results in a wide variety of industries, they pride themselves on creating unique events and creative marketing programs. Including PR campaigns that help clients stand out in saturated markets. Their client services are overflowing with creativity and passion that is cleverly combined with a unique business strategy and proactive nature with proven results!

Through an innovative approach and unconventional tactics, they have landed placements for clients in such media outlets as The Tonight Show, ABC, NBC, CBS, FOX, USA Today, Los Angeles Business Journal, TV Tokyo, Entrepreneur magazine, Nightline, Fox and friends, PBS, TODAY, Univision, Telemundo, Huffpost, Parents, Redbook, Forbes, The Price is Right and countless other local, regional and national online, broadcast and print outlets.