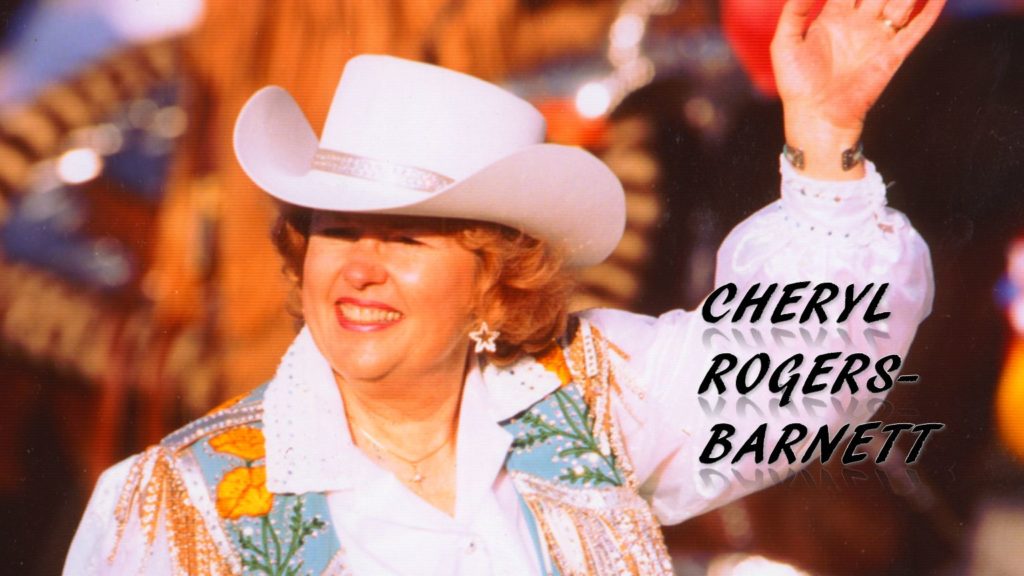 Cheryl Rogers-Barnett is my guest on today's podcast. As someone that works in the western industry, it was an honor to speak with the oldest daughter of cowboy legend Roy Rogers. I was excited to speak with Cheryl about her travels with Roy and his wife Dale Evans while having his horse, Trigger, as a pet.
After closing their museum in California, Cheryl authored her first book, Cowboy Princess: Life with My Parents, Roy Rogers and Dale Evans. The book shares her story of a life lived in the spotlight, covering details of their life behind the scenes of famous films and TV appearances, while publishing a plethora of photographs from the public and private lives of this beloved family. She then authored her follow up book, Cowboy Princess Rides Again. Cheryl and her husband decided to tour in their RV while visiting movie and music festivals on their book tour.
Visit most podcast platforms including Apple Podcasts, SoundCloud, YouTube, iHeart Radio, Stitcher, Google Podcasts, Spreaker, Castbox, Overcast, Breaker, Pocket Casts, Radio Public, and Spotify to listen to the episode.
Cheryl Rogers-Barnett on social media:
Cheryl's listening choice while traveling for work is:
Cheryl enjoys listening to music while on her RV and raveling around the states. 
Click here to see other guests choices for listening while traveling
ABOUT
Cheryl Rogers was born on June 6, 1940 in Dallas, Texas, USA as Cheryl Darlene Rogers. She is an actress and producer, known for The Roy Rogers Show (1951), Cagney & Lacey(1981) and Cheryl Rogers Barnett's Western Stars Theater (2017). She has been married to Larry Barnett since December 27, 1981. They have seven children.
Adopted daughter of Roy Rogers and his second/third wife, Arline.
Cheryl is on the Executive Committee of the Golden Boot Awards. She had an active business career and worked with many charity groups.
She married her best friend from high school, Larry Barnett. They spend a good part of their time traveling in their motor home to Western festivals across the country.
She and her husband, Larry, are the parents of seven children. They currently live in Washington, Utah.
In July 2006 she was a guest at the Western Film Fair in Charlotte, NC, along with Marjorie Lord, Russ Tamblyn, Ben Murphy, Roger Davis, Coleen Gray, Steve Kanaly, Tom Reese, Mark Goddard, and Ronnie Schell.
Sister of Roy Rogers Jr., Linda Rogers and Little Doe Rogers.
Stepdaughter of Dale Evans.