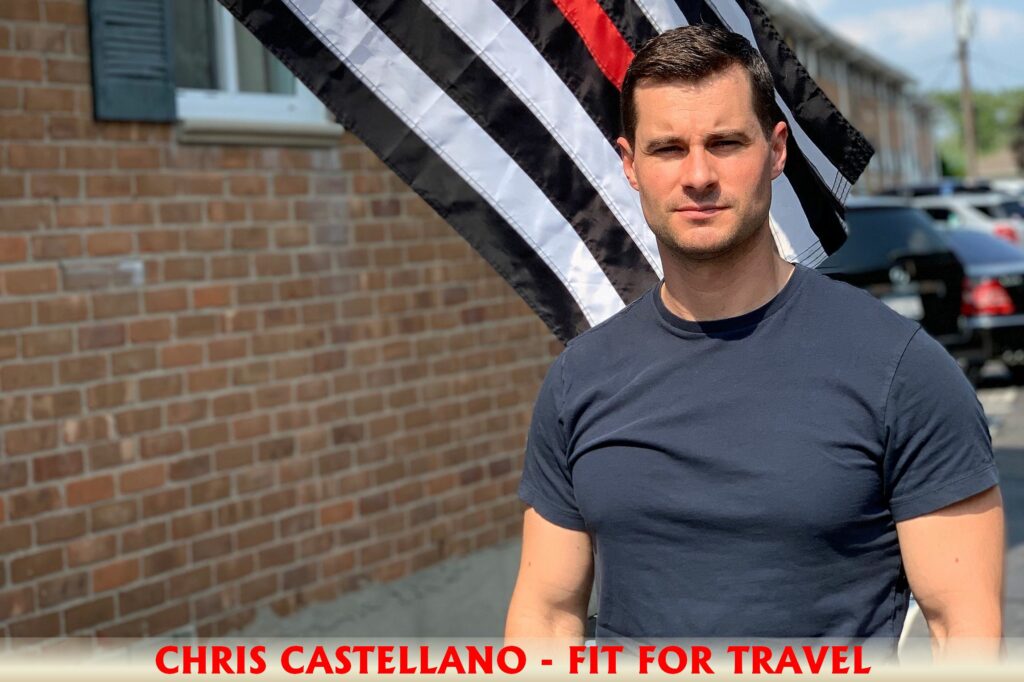 How does a fireman stay fit?
Chris Castellano is my guest on today's podcast. Chris is a Iraq war veteran, New York City firefighter, travel fitness specialist and the founder of Fittest Travel.
He has spent years training himself and others in functional fitness, bodyweight training, calisthenics, and Crossfit and started Fittest Travel to help travelers stay fit and healthy while on the road.
He has served in the United States Army and Army Reserve since 2007 and deployed with a reconnaissance platoon to Iraq from 2008 to 2009. Chris worked on Wall Street for two years before becoming an FDNY firefighter in 2016. Also working as a paid contributor to Oplens.com where he provides national security and military commentary.
He holds a Bachelor of Science from Briarcliffe College and attended graduate school at Boston University. Chris currently lives in New York with his wife and daughter.
Chris Castellano and Fittest Travel on social media:
Chris's listening choice while traveling for work is:
Podcast – Tim Ferris podcast
Podcast – James Altucher podcast
Click here to see other guests choices for listening while traveling
SUBSCRIBE
You can subscribe to The Travel Wins Podcast on Apple Podcasts, SoundCloud, YouTube, iHeart Radio, Stitcher, Google Podcasts, Spreaker, Podnews, Castbox, Overcast, Breaker, Pocket Casts, Radio Public, and Spotify.
#travel #fit #fitness #nutrition #author #newyork #newyorkcity #firefighter #fireman #workout #businesstravel #traveler #business #army #exercise